The term "bike jersey" is often frowned upon, especially by some people who think a jersey is only for soccer team players. But every item is manufactured with a purpose, and you will not regret wearing a bike jersey during your ride. But first and foremost, you need to acknowledge the bike jersey size chart to find one that fits you best.
Varieties of bike apparel nowadays not only widen the chance to find the best one that suits your taste and your sizing but also add confusion in finding which is perfectly made for you. Fortunately, though, we understand your struggle and are writing this article to help you out.
Get to know the different types of bike jerseys and what to look for before making any purchase. Make sure you buy a fitting one by determining the size according to the chart. So, here is your guide. We hope you enjoy the read.
What is a Bike Jersey?
For a more comfortable ride, you will need to wear something that could support your movement and body postures which is why the bike jersey was invented. Bike jersey is made with technical fabrics with features and stitches designed with precision to maintain body temperature and assist speed while protecting riders from rain, UV rays, and wind.
You can wear a bike jersey in any weather conditions by putting on the jersey only during hot days or wearing it over a layer base when the weather gets cold. Bike jerseys are usually made from material that will keep the moisture out and prevent chafing. It offers lots of benefits you couldn't find when riding with the ordinary white t-shirt in your wardrobe.
What Must You Look at a Bike Jersey?
Know that a bike jersey race fit offers different qualities which will make your ride more comfortable than ever. You only have to be selective and make sure the jersey you bought has these few characteristics in it:
Moisture Wicking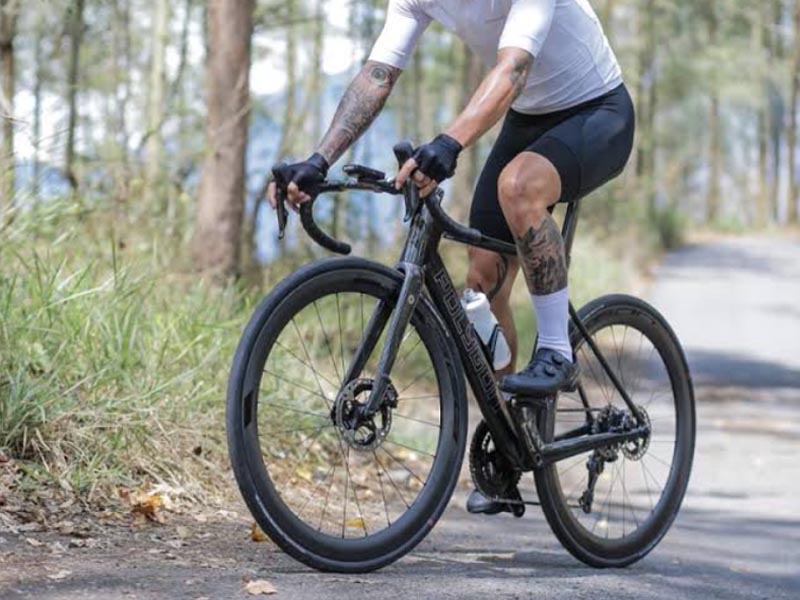 The last thing we want to happen to our apparel during the ride is getting it soaked wet. Hence, when looking for a jersey, make sure it can maintain your core temperature with fabric that could keep both sweats and droplets of rainwater off your body. While a jersey doesn't have to be completely waterproof (unless you often ride under the rain), it will have to ensure you are not drenched.
Breathe-able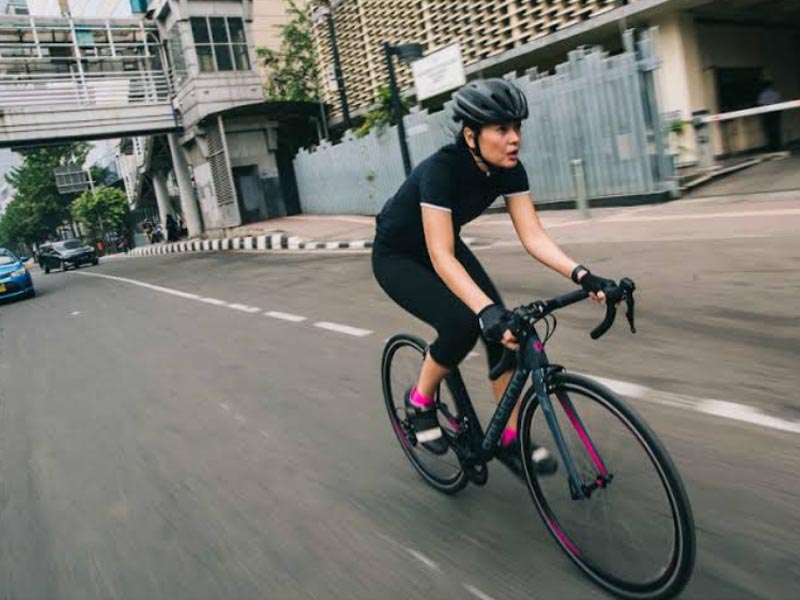 Usually, a good jersey could provide its wearer with plenty of airflows, either in cold or warm weather. Jersey with full mesh or those with a mesh panel placed strategically will ensure your jersey won't be too stifling. Aside from that, a jersey with panels usually provides a contoured fit for better fit and comfort.
Wind-Repellant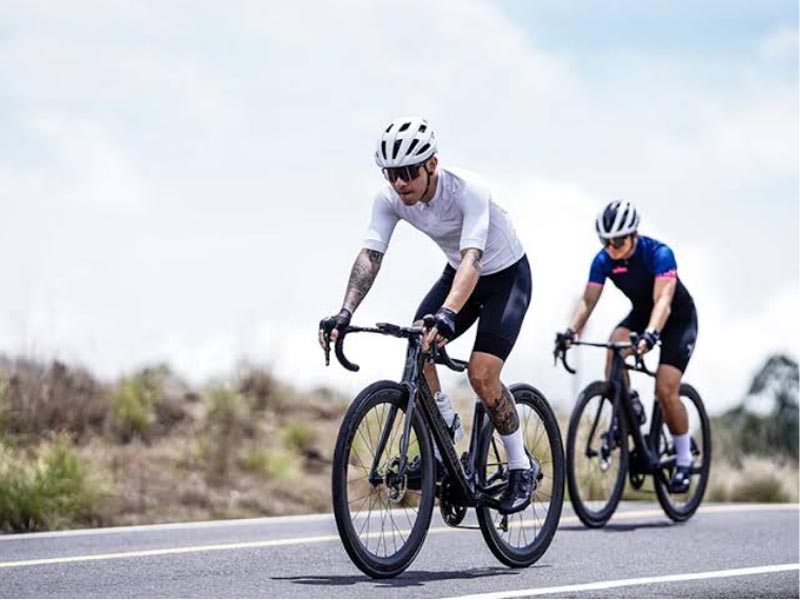 For riders who often experience a ride in the middle of strong wind, it will be best to get a long-sleeve bike jersey that will help prevent you from getting chilled in the middle of the ride and block the wind from slowing you down. Ensure the cuffs of your jersey are sealed, so there won't be any wind creeping in.
The form-fitting jerseys will help to reduce the wind drag, but beware not to grab that cycling jersey too small for your size as it will make it challenging for riders to move around, making it less comfortable than it should be.
UV Protection and Zipper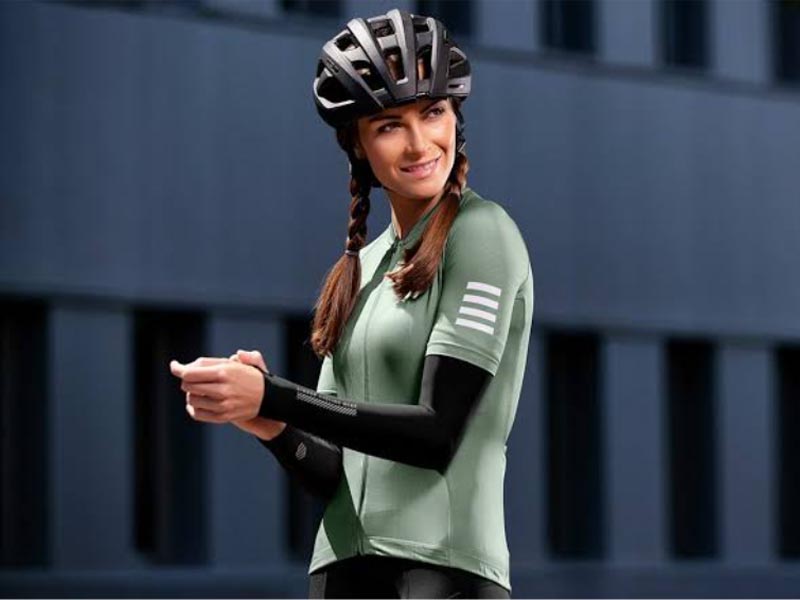 It will be better to look for a bike jersey in which the fiber is stitched to keep the sun's rays from burning your skin and provide a little SPF level of protection to your skin. By having a zipped jersey, you can adjust your ride's temperature and get a bit of extra airflow or warmth.
Types of Bike Jersey
There are a lot of cycling jerseys of different types. When you are considering which kind of jersey you should buy, you will have to think of your riding style. You will also need to decide whether to get a long or short-sleeve. For a better insight, here are a few pro-tested types of bike jerseys you may want to take a look at and consider:
Short-Sleeved Bike Jersey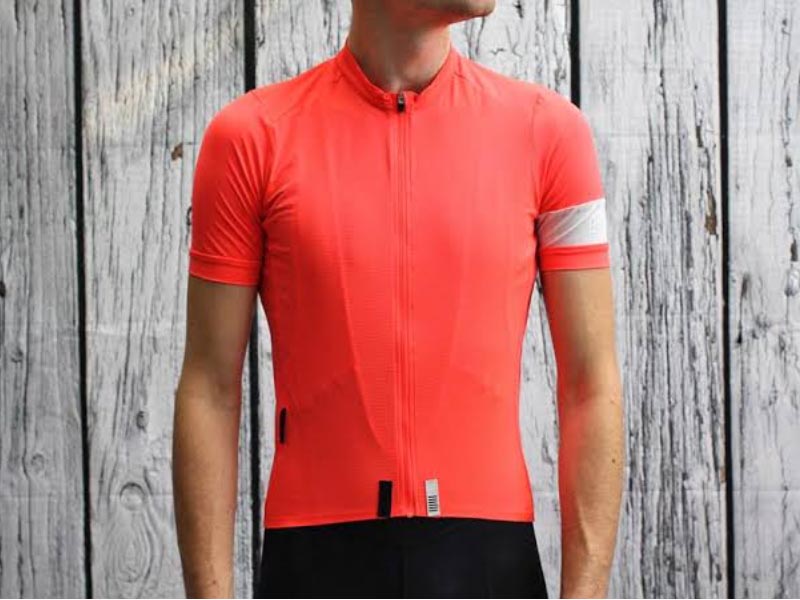 When the weather is hot, the short sleeve jersey will be a better choice. You can choose a jersey made of high-quality and breathable material to keep you comfortable amidst the heating temperature, or you can consider getting a jersey made with the mesh-underarm panel with high-gauge knit that is not only comfy but also durable.
Long-Sleeve Bike Jersey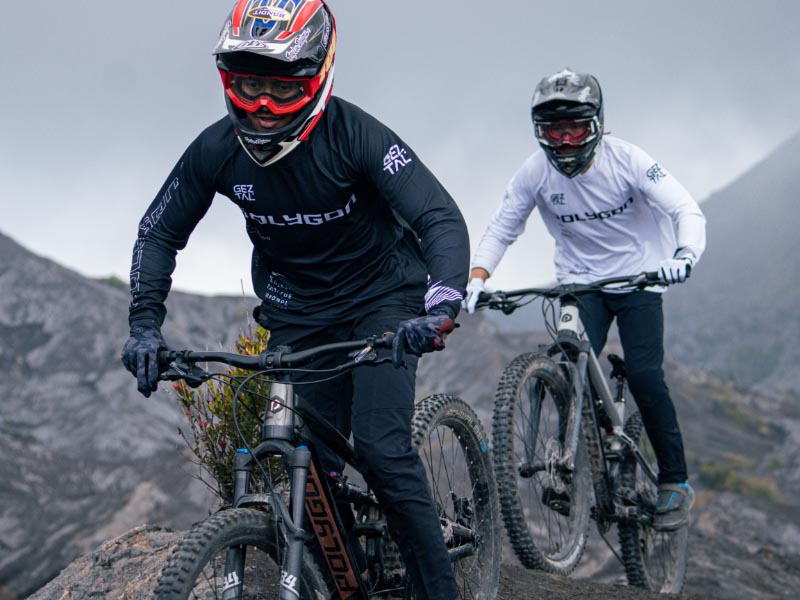 On a rainy day, you must be extra thoughtful to pick your clothing. Consider wearing a long-sleeve jersey and a thermal vest or extra layer of clothing to keep yourself warm during the chilly rainy day. Opt for a fabric material that can easily repel the dirt and water.
Bike Jersey Chart
There's no standard when it comes to jersey sizing. Even the pro apparel cycling jersey size chart may differ depending on the manufacturer. For example, the small-sized jersey in the monton size chart will vary by a few centimeters from jerseys with other brands.
In this article, we will be giving the sizing chart of Polygon jersey and shorts, which you can see from the picture attached below: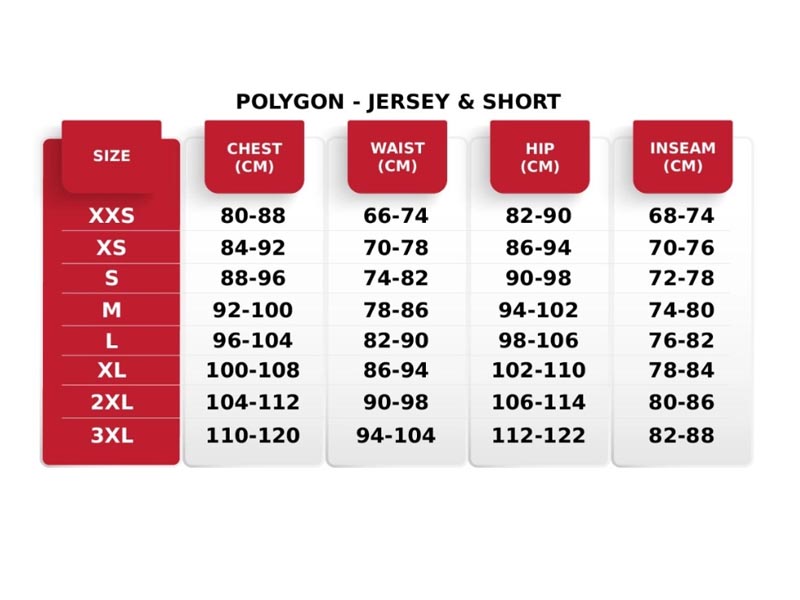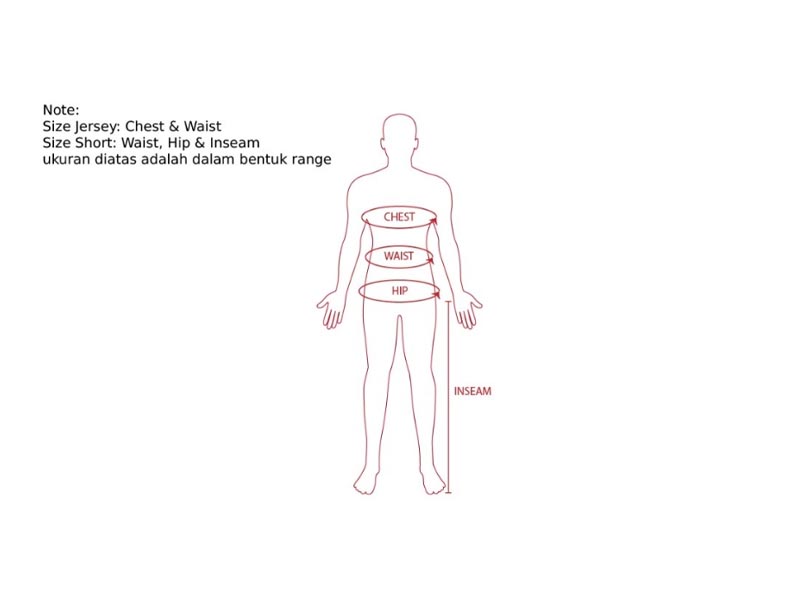 The Polygon jersey varies in size from the most petite XXS to the 3XL sizing, ensuring you will get the one that perfectly fits your body without having to order the special custom size cycling jersey because the Polygon jersey fits perfectly.
Conclusion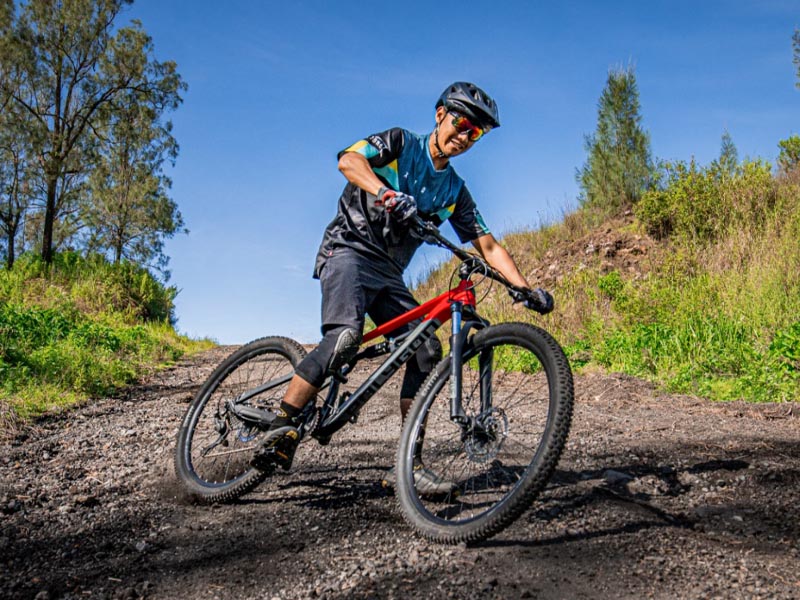 While the idea of wearing a jersey for a ride might be frowned upon by a few people, wearing a club-fit cycling jersey will enhance the comforts of your rides. To get a perfectly fitting bike jersey, you will need to do the following body measurements:
Chest: Measured through the fullest part of the rider's chest located under the arms;
Waist: Measure around the rider's natural waistline, located above the hips close to the navel;
Height: For this sizing measurement, riders must stand with a straight back in their bare feet while the size starts from the floor to the top of the rider's head.
Once you get the measurement number, you can compare it to the sizing chart of your desired jersey to get the correct sizing. If you are looking for the best quality bike jersey at an affordable price, you can visit Rodalink.
At Rodalink, you can find various types of bike jerseys that will suit your preferences. The Polygon bike jersey is also made of Polyester material that has undergone professional testing for quality and toughness, making the jersey got an attractive look while being extremely durable and not irritating your skin.
By purchasing apparel, parts, and accessories through Rodalink for SG$200 or above, you will be getting free shipping services. You can also find the biking gear needed to complete your cycling journey and make it more memorable.
You can also be part of Rodalink community members to get special deals and are eligible to join exclusive events for members only. So what are you waiting for? Visit Rodalink right away and grab the most comfortable and high-quality biking necessity at the most affordable pricing.
Get the Free Shipping!