To optimize your cycling experience and ensure your safety during the rides, you will need to prepare proper cycling equipment. But what is considered proper cycling equipment that you should bring during your ride and how does it affect your rides?
10 Equipment that You Need for Cycling
For better protection, you will need to prepare a few essential pieces of equipment before going for a ride. Here are 10 things every cyclist needs to prepare for a great biking experience:
Helmets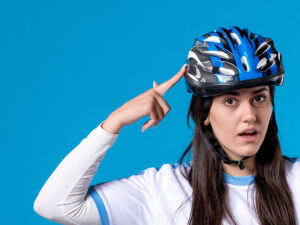 Whether you are a professional or casual rider, a helmet is the most important piece of equipment that you can't miss. It is used to protect your head in case of falling off or being caught in a crash. Usually, a cycling helmet had an EPS foam inner layer used to absorb shock and minimize the damage caused by crashes during the rides.
The bike helmet is one of the cycling safety equipment where the outer shell is made out of high-quality plastic material layered with special fiber while giving extra protection to riders. Usually, the helmet for mountain bikes will feature more coverage with an adjustable visor while the helmet for a road bike will be lightweight with more ventilation to keep your head cool while riding.
Gloves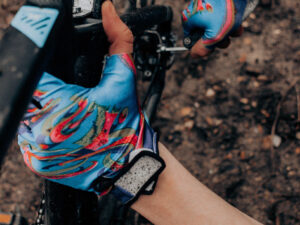 Bike gloves are used to hold the handlebar with proper grip while allowing riders to get aerodynamic advantages to speed up the bike. Although according to UCI standards, cyclists are not allowed to wear gloves that cover their fingers during the race. However, finger mitts are allowed.
One of the best cycling gloves is those capable of helping riders to retrain the grip and reduce irritation while allowing them to use less pressure on their joints. If you want to get serious about bike riding, then you probably want to consider investing in a pair of breathable and lightweight gloves that are capable of absorbing water and sweat.
Gloves for mountain biking tend to have a padded palm coated with anti-slip material to provide a better grip on the handlebar while protecting the hands from a fatal injury in case there's an accidental bump over trees or another hard surface. Gloves for road bikes, on the other hand, are made to reduce the discomfort caused by the vibration of the bike.
Jersey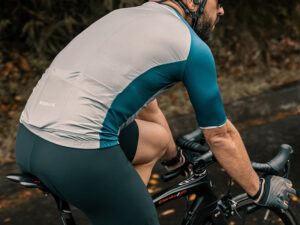 To keep you comfortable during the ride and get rid of sunburn, the bike jersey is the perfect choice for investment. Instead of an ordinary cotton t-shirt, the cycling jersey keeps riders feeling cool in warm weather and warm during the cool weather. The synthetic fabric that made a jersey is designed to carry sweat away from the skin so it can evaporate from the outside of the jersey.
Cycling Shoe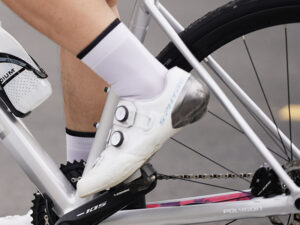 To keep the power through your feed, you will need a cycling shoe that will make your feet stay attached to the pedal. Usually, the road bike shoe will have around two to four rigid cleats made of carbon fiber to support speed while the mountain bike shoe will come with two-hole cleats made of longer master metal for more comfortable wear.
Bike Lights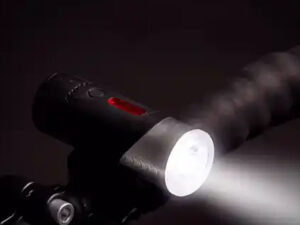 The purpose of bike lights is to enable riders to see and be seen when riding in the dark. Rear lights are usually glaring in red with the purpose to make the rider visible to people behind them while the front lights are usually in white so riders can have a clearer view of the object in front of them.
Nowadays, the bike lights have been switched to LED lamps with a lithium battery that could be charged with a USB cable port which makes it more convenient and brighter with longer run times.
Bike Lock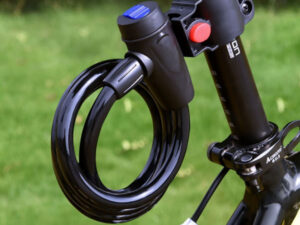 One of the rules made by LTA for every bike owner is to lock their bike when being left outside. There are various types of bike locks being sold on the market, for example:
Cable lock: lightweight and convenient but less secure;
Chain lock: big and tough, providing a secure locking system but is not compact;
D-lock: designed with metal shackle and removable crossbar with a cable to loop through the quick-release wheel.
Spare Tubes and Tires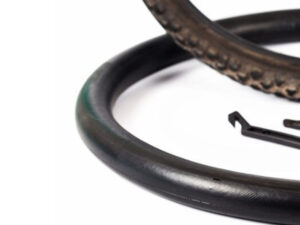 The most important outdoor cycling equipment that you should never leave out is the spare tube. When riding outdoors, anything could happen, including getting a flat in the middle of nowhere. The only thing that will save you from being stranded in a rural area is your ability to change your bike tire and keep your wheel rolling again.
Hence, even when you forget to bring your phones, you shouldn't forget to pack the spare tube and tires along with you during outdoor riding.
Bike Pump and Gauge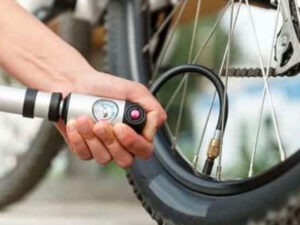 Speaking of spare tubes and tires, of course, your bicycle gear set is yet to be complete for outdoor riding if there's no bike pump and gauge tool. After changing your tire, you will need to inflate air within the correct tire pressure inside your new tire so you can get your wheel rolled over the ground again. That's when you need a bike pump and gauge meter.
Indoor Bike Trainer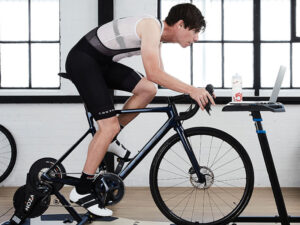 To master your cycling skill, you will need to keep up with the routine exercises. However, we understand that not everyone gets enough free time to spare to cycle around the park for an hour or so.
When your schedule is packed up yet you need to keep on track with your routine exercise schedule, the indoor bike trainer is your best bet. The cycling equipment indoors won't take up too much space. You can consider having the compact wheel-on turbo trainer or bike roller that is easy to store.
First Aid Kit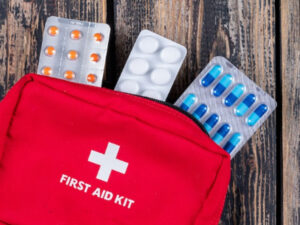 One of the most important biking gear for beginners is probably the first aid kit. We don't know when the injury will happen and how worse it could be, so it will be best to get prepared. You can get the light and small first aid kit that contains a bandage, safety pins, mini tweezers, blister plaster and compress just in case.
Conclusion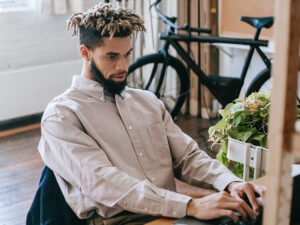 While it is true that there are a lot of health benefits of biking, riders are strictly prohibited to go for a ride without making sure they have made a thorough preparation for a ride. According to LTA, there are three mandatory pieces of equipment that a rider should have prepared before riding a bike, being: helmet, bike lights, and bike lock.
Whether you are looking forward to preparing mountain bike gear or road bike gear, you can get the best-quality bike equipment only at Rodalink. There is a wide range of bike accessories, parts, and apparel that are suitable for your cycling plan. At Rodalink, for every SG$200 for non-bike products purchase, the consumer will have their product delivered to their address without an additional charge of shipping fee.
Get ready for your wonderful bike riding journey together with Rodalink, the only official bike distributor that offers the best quality product at an affordable price.