Gravel biking is an exciting and unique activity that offers a refreshing escape from city life. It allows you to venture into uncharted territories and experience the beauty of nature up close. The charm of gravel biking lies in the adventure and thrill it offers.
Unlike road cycling, it demands extra physical and mental engagement, with rough terrains and challenging paths. But the satisfaction and accomplishment you get from conquering these obstacles make it an unforgettable experience. This article will cover 8 tips so you can focus on how exciting and fun gravel biking can be.
1. Fasten All Bolts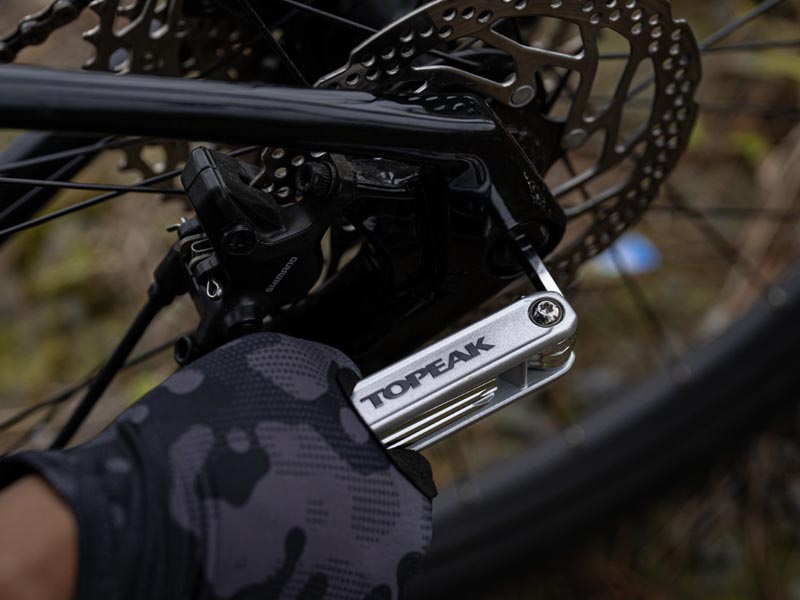 Ensuring that your bike is in good working condition is crucial to enjoying gravel biking fully. Important to check that all bolts on your bike are properly tightened before hitting the trails. This includes the bolts for the water bottle cage, handlebars, stem, seatpost, and pedals.
A loose bolt not only causes discomfort but also compromises your safety as rough terrain can cause vibrations that may loosen the bolts. So take a few minutes to check all the bolts, tighten any loose ones, and ensure everything is secure before your ride. This way, you can focus on the adventure and thrill of gravel biking without any unnecessary distractions.
2. Learn The Terrain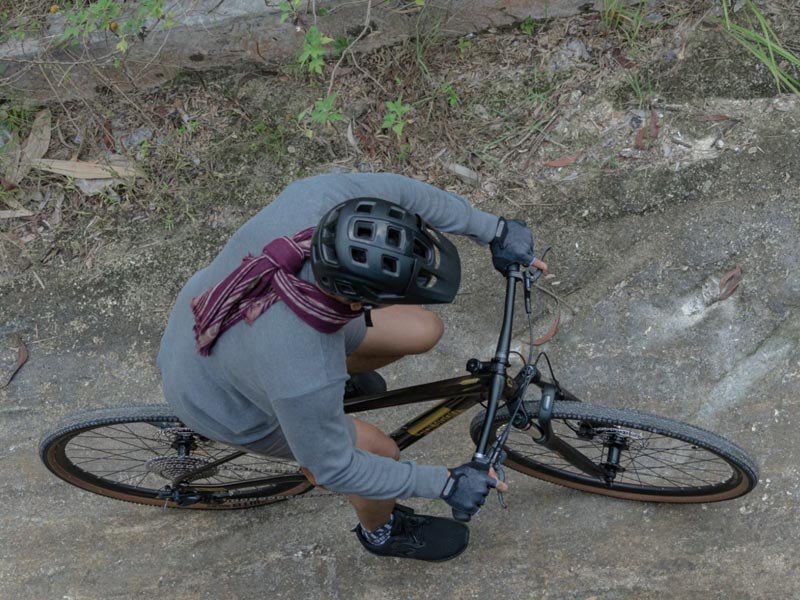 Learning the terrain is an important aspect of preparing for a gravel biking adventure. While the city-state may not have the same vast natural landscapes as other countries, there are still plenty of challenging off-road trails to explore. Before you hit the trails, it's important to research and familiarize yourself with the terrain. This includes understanding the difficulty level of the trails, any potential hazards, and the weather conditions you may encounter.
Doing this ahead can prepare you mentally and physically for the challenges ahead, and ensure that you have the necessary gear and equipment for the ride. It's also a great opportunity to plan out your route and make the most of your gravel biking adventure.
3. Cornering is Fun, but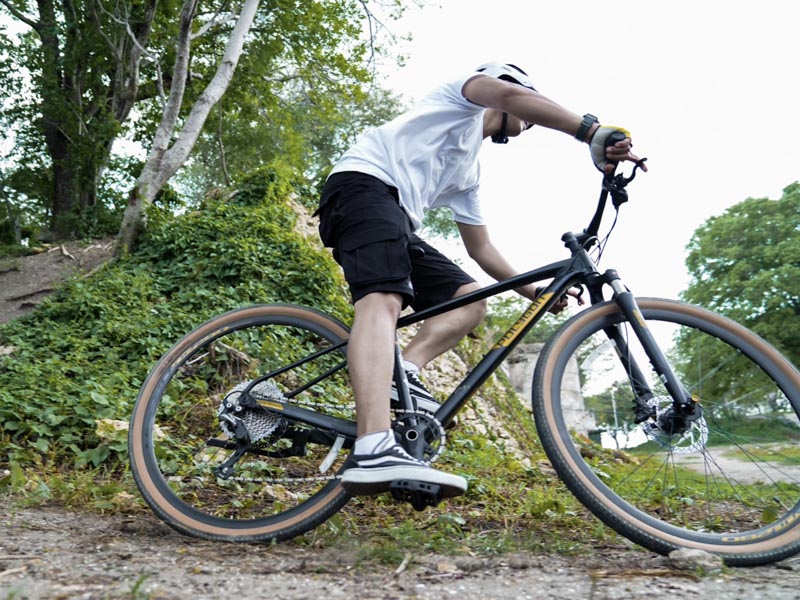 It's important to remember that gravel is different from asphalt or concrete, and therefore, cornering on gravel can be a bit more challenging. The loose rocks and unpredictable terrain can affect your bike's traction and stability, making it harder to navigate sharp turns.
To avoid any accidents or falls, it's crucial to approach corners at a safe speed, brake earlier than you would on a paved road, and lean into the turns gradually. Take the time to practice cornering on different types of gravel surfaces, so you can get a feel for the terrain and learn how to handle your bike accordingly. Remember, safety should always be a top priority, even when you're having fun on the trails.
4. Follow Manufacturer's Tire Pressure Guide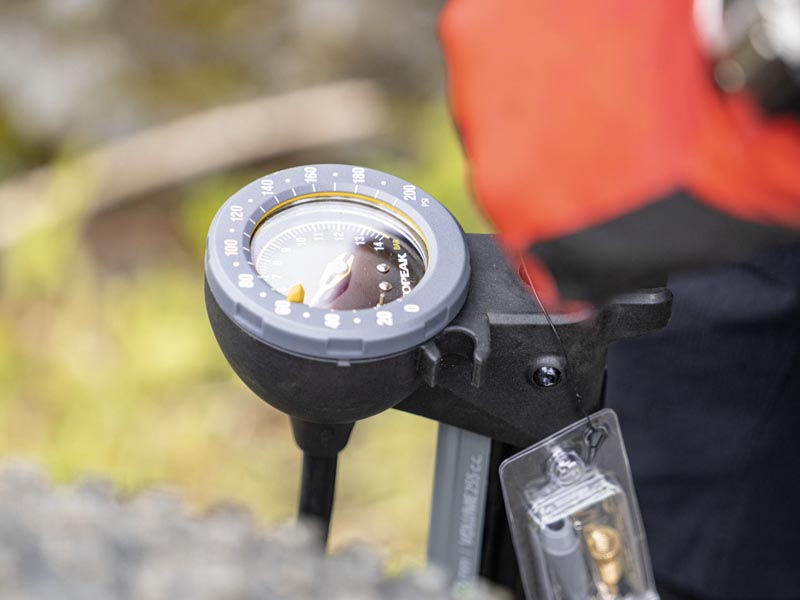 Gravel tires generally don't need to be inflated as much as road tires because they need to absorb the shock of uneven terrain. Overinflating your tires can make an uncomfortable ride, reduce traction, and increase the risk of punctures or blowouts.
Underinflating your tires, on the other hand, can cause pinch flats and reduce your bike's efficiency, making it harder to pedal. So before your ride, check your tire pressure and adjust it according to the manufacturer's recommendations.
Gravel biking involves riding on loose and unpredictable terrain, which means that tire pressure plays a critical role in your ride's performance and safety. It's important to follow the manufacturer's tire pressure guide, as the recommended gravel tire pressure may be different from road bike tires.
5. Wear Gravel Shoes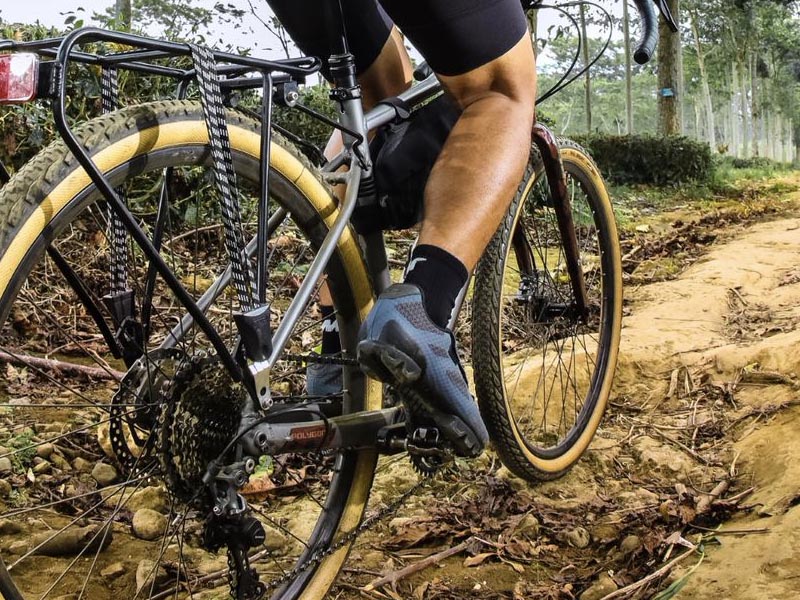 Regular shoes may not provide enough grip or protection, especially on the rough and slippery terrain of gravel trails. Gravel-specific shoes offer a more aggressive sole with deeper lugs for better traction, a sturdier construction to withstand impacts, and increased waterproofing for wet conditions.
Additionally, gravel shoes are designed to provide more comfort during long rides. They often have extra cushioning in the insole and midsole, which can help reduce fatigue and prevent hot spots. When choosing gravel shoes, make sure to consider the fit, as a comfortable and secure fit can greatly improve your overall riding experience.
6. Reconsider Bags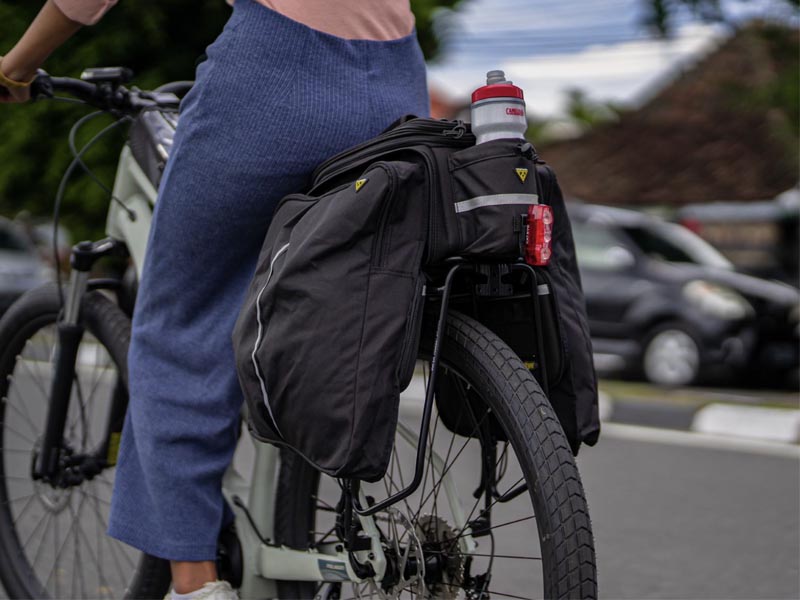 Long-distance cycling and off-roading keep us far from settlements and shops that sell drinks or food supplies. Prepare your cycling needs and carry everything in your bicycle bag. While it is ultimately up to personal preference, it is generally recommended to reconsider taking bags when gravel biking. This is because gravel biking involves a lot of maneuvering and added weight of the bag can affect your balance and control, especially when riding over rocky terrain or going downhill.
7. Get Involved in the Community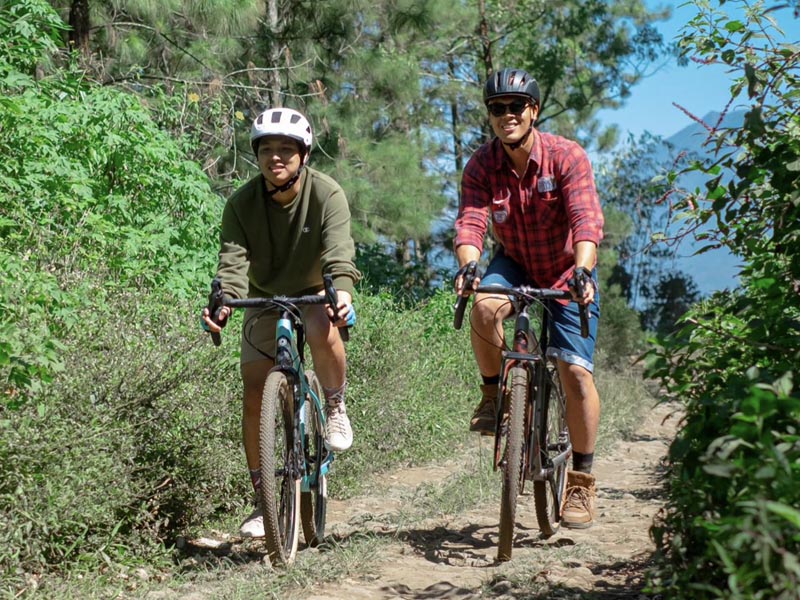 Gravel biking can be an enjoyable and social activity, and joining races or weekend events can be a great way to meet other like-minded individuals and share experiences. These events provide opportunities to challenge yourself, discover new trails, and learn from other riders.
Participating in events can also help you push your limits and achieve new goals. Whether it's a long-distance race or a group ride, the energy and support from other riders can be motivating and inspiring. Being part of a community can enhance your gravel biking experience and give you a sense of belonging.
8. Be Mindful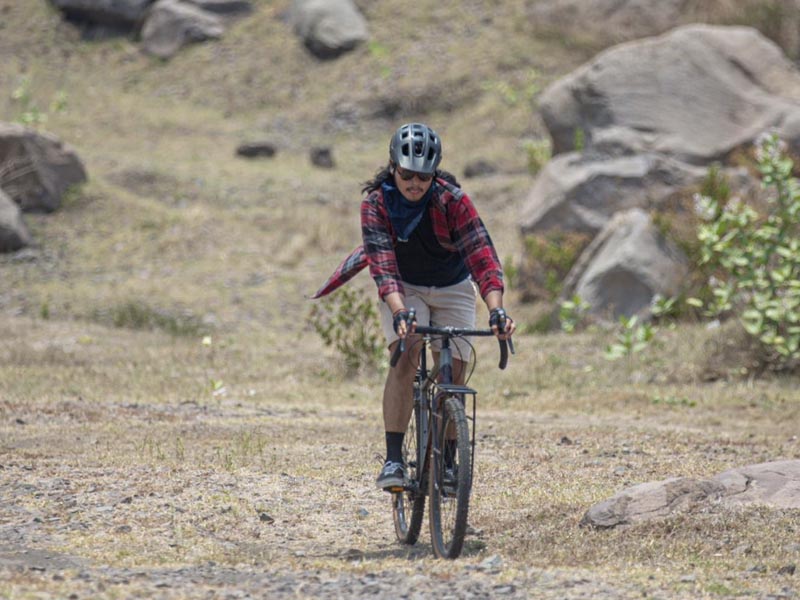 One important aspect of being mindful of speed while gravel biking is to not get carried away and overestimate your abilities. It can be tempting to ride at a fast pace, especially when you're feeling confident and the trail seems manageable. However, it's crucial to keep in mind that gravel biking involves navigating unpredictable terrain, which can quickly become dangerous if you're going too fast.
When descending, it's crucial to control your speed and be aware of any sudden changes in terrain, such as loose rocks or deep ruts. Going too fast can make it harder to react and avoid obstacles, so it's important to stay within your comfort zone and brake when necessary.
Similarly, when riding in a group, it's important to communicate and maintain a safe distance from other riders to avoid collisions or crashes. Riding at a safe and responsible speed can help prevent accidents and ensure a fun gravel biking experience for everyone involved.
Navigate Your Track with Bike GPS Computer
Conclusion
Gravel biking offers an adventure-filled escape from city life, with rough terrain and challenging paths that require extra physical and mental engagement. To fully enjoy this exciting activity, it's important to ensure your bike is in good working condition, learn the terrain, practice safe cornering, follow tire pressure guidelines, wear appropriate shoes, reconsider taking bags, get involved in the community, and be mindful of your speed. By considering these tips, you can experience the thrill and satisfaction of conquering challenging obstacles while exploring the beauty of nature up close.
Should you need your gravel bike and the accessories to support your exciting ride, visit our online website to get discounts hot deals and free delivery to your home.
Read More: Gravel Touring Bike Setup For Excellent Riding
Discover Your Needs at Rodalink Now!