Foldable bikes have risen in popularity over the years, since so many bikers prefer a more compact and simple bicycle to store at home. Along with the popularity of foldable bicycles, other foldable bike parts have also gained their own lime lights. This article will help you find out more about foldable bike parts and where to buy them online!
What is a Foldable Bike Part?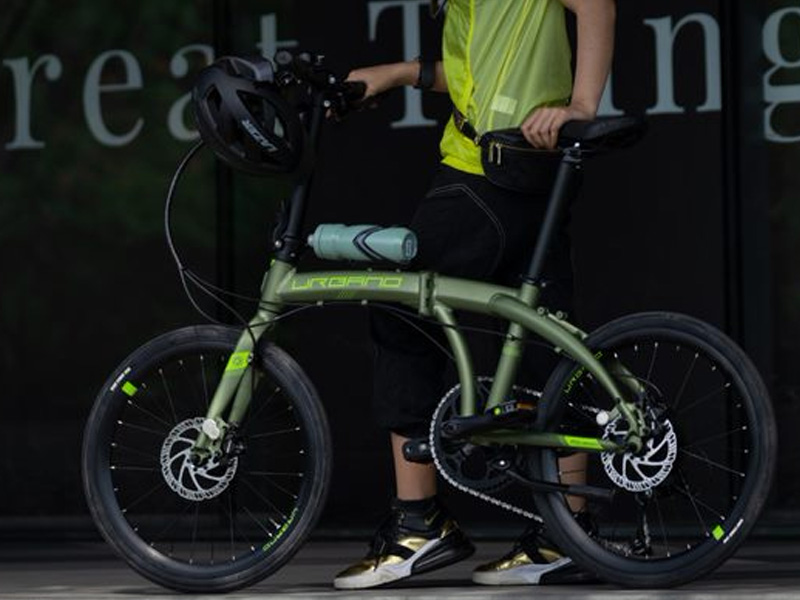 Folding bike, just like it's name, is a bicycle that can be folded into a smaller pack. Bicycles that fold down into a small package are easier to transport inside of buildings. Many cyclists use folding bikes for epic rides up mountain roads and for bike touring over hundreds of kilometers, despite the fact that they were initially intended for short distances and flat roads.
Folding bikes are a practical option if you have limited space at home and need a mode of transportation for running errands and commutes in the city. Urban dwellers and leisure travelers should consider folding bikes because they are a great bimodal transportation option and are simple to transport while riding in buses, trains, cars, planes, and boats.
Other than being more compact and easy to store, folding bikes also excels in security. The ability to carry a folding bike around is one of its many benefits. You can find space for a folded bike even if you live in a small apartment or work in a small cubicle. Put it under your desk or tuck it into a corner. Thus, you no longer need multiple locks to keep your bike safe, you just need to tuck it inside your home.
Folding bike also has its own foldable bike parts. It is mostly the same with other bikes, except some parts that support the bike to folds. The first part is a handlebar that plays the role of a folding bike stem. The handlebar serves as the bike's steering mechanism, allowing the rider to change the bike's direction. The front and rear brakes (brake levers) and the bike grip are located in this handlebar.
The handlebar is broken down into three parts: the handlebar post, which can be folded, and the handlebar height adjustment. Bicycle handlebar poles can be adjusted for height and length using the handlebar height adjustment feature. With the help of this component, we can change the handlebar's height in accordance with our height.
The handlebar pole or handlebar neck is referred to as the handlebar post. A handlebar component that can fold is the post folding box. There is also a frame folding box. The folding box for the frame serves as a folding component. The main feature that sets this bike apart from others is this component. The folding bike can now be folded down to just half of its original size.
In folding bikes, there is also what is called a revo-shifter. The revo-shifter is a component of the bicycle shifting system that has multiple gears and a function to modify the bike's gear shift. Revo-shifter then controlled what it is called as rear derailleur. The rear derailleur is a component that shifts teeth. The shifter controls this portion.
The other important parts are bike grips, the parts of the bike handlebar controls where we place both hands. This part is typically made of rubber and is slightly jagged to provide a stronger and much more comfortable grip. There is also a brake lever, which is a type of brake that is used to stop the rotation of the bike's wheels.
Folding bike also has its tires that act as a wheel bearer by applying pressure of the gas to the wheels, allowing them to rotate freely and preventing them from bending. What supports the tire are forks, that are used to support tires that are linked to the bike hub. It is referred to as a fork because it resembles a double-edged fork attached to the front hub.
Other than those parts, the other foldable bike parts are basically the same with the other bikes. However, you cannot just buy any bicycle parts that are on the market, because the size would be different, since folding bikes usually are smaller and the parts depend on what type of foldable bike that you own.
Best Folding Bike Accessories Shop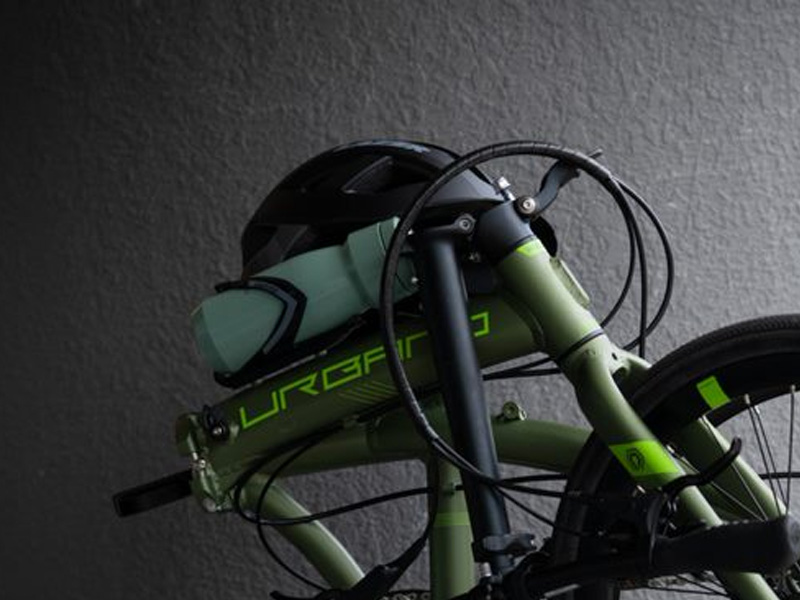 Other than foldable bike parts, there is also a folding bike accessory that you can choose to complement your foldable bike. The accessories that are popular among the foldable bike riders are helmet, front and rear light, bike lock, and others.
Among them, the most popular ones are foldable bike helmets and the bike lighting, since the Singapore Government obligates the use of helmets if you are biking in Singapore. Just like the foldable bike, foldable helmet is also a bike helmet that is foldable and easy to keep.
If you are looking for accessories for your foldable bike, such as Shimano foldable bike or bicycles4u spare parts, or even Bickerton spares, you can try to get them online from their official website or global e-commerce. However, if you live in Singapore and are looking for the best online site to shop your bicycle item needs, you can try to get it from Rodalink!
Rodalink offers a variety of accessories choices that you can get, including helmet and foldable bike parts. You do not need to worry about the originality, since all of the items sold by Rodalink are guaranteed original and it will be shipped directly to your address!
Conclusion
Foldable bike parts are quite different from the common bike parts. Thus, you need to be extra careful in buying the spare parts for your folding bike. If you are looking for folding bike spare parts and accessories in Singapore, you can try to get it from Rodalink!
Rodalink offers a large variety of bikes, including foldable bikes. Rodalink also provides other riding needs, such as accessories, child seats, bike tires, and apparel. You can get all of that at the best price and guaranteed original.
You might also think about joining the Rodalink community to receive better discounts and offers. Rodalink can be your dependable cycling partner as you live out your adventurous riding dream right now!