Finding the best cycling routes is like finding a treasure for a riders. If you live in Singapore, you might be wondering where is the best cycling route, especially if you are a folding bike riders. No worries, this article will helo you to find the cycle routes near Singapore and around Singapore that is both general bikes and folding bikes friendly!
Where are the Best Cycling Routes in Singapore?
Cycling has grown in popularity in Singapore in recent years! Aside from East Coast Park and Macritchie Reservoir, you'll notice more cyclists on the roads now. Before you explore the best cycling routes in Singapore, you better built your own free bike route planner, that includes traffic-free cycle routes near me, or even family friendly cycle routes near me, for a better experience using bike map app.
If you have done so, here we will add several best cycling routes in Singapore to your list if you will ever need to go to a new routes!
Civic District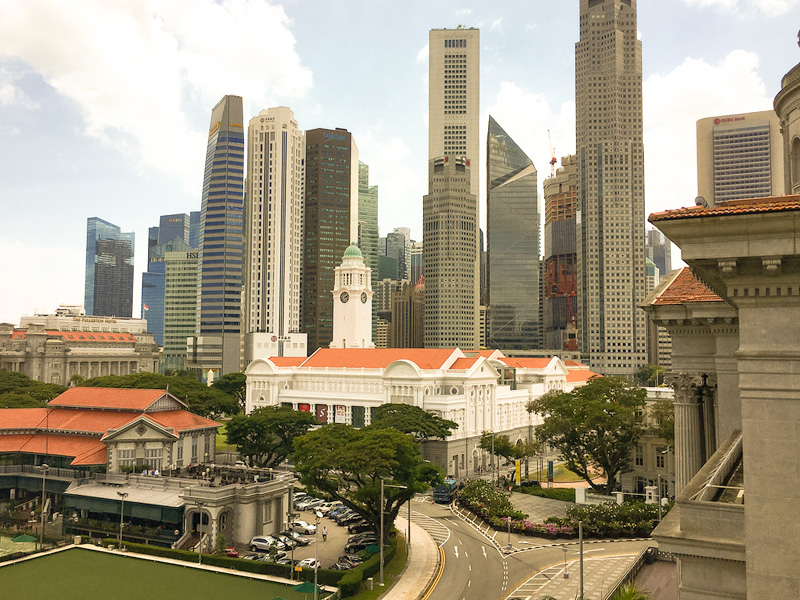 The Civic District would be the first route to take. The Civic District is a historical district in Singapore that consists of buildings, memorials, and parks. With all of the colonial-style buildings, cycling in the Civic District instantly transports you to Europe rather than Singapore.
Cycling all along beautiful buildings in the Civic District allows you to learn about Singapore's art culture and heritage. Visit the Asian Civilisations Museum to learn about Asia's artistic heritage, particularly the ancestor cultures of Singaporeans. Then, follow the sound of music to the nearby Victoria Theatre and Concert Hall, where you can learn about Singapore's performing arts history.
Northeastern Riverine Loop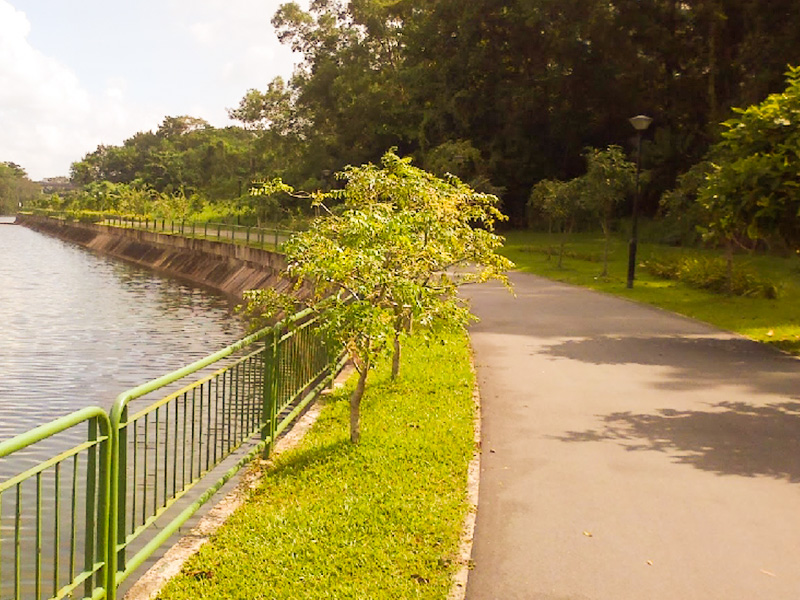 If you enjoy long-distance cycling, give the Northeastern Riverine Loop a try the next time you and your loved ones go for a ride.
The 26-kilometer loop connects four parks in Punggol and Sengkang, including Punggol Waterway Park and Sengkang Riverside Park. It also follows the natural coastline of Punggol Beach as well as the riverbanks of Sungei Serangoon and Sungei Punggol, so expect to see some beautiful waterfront views along the way.
Marina Bay Loop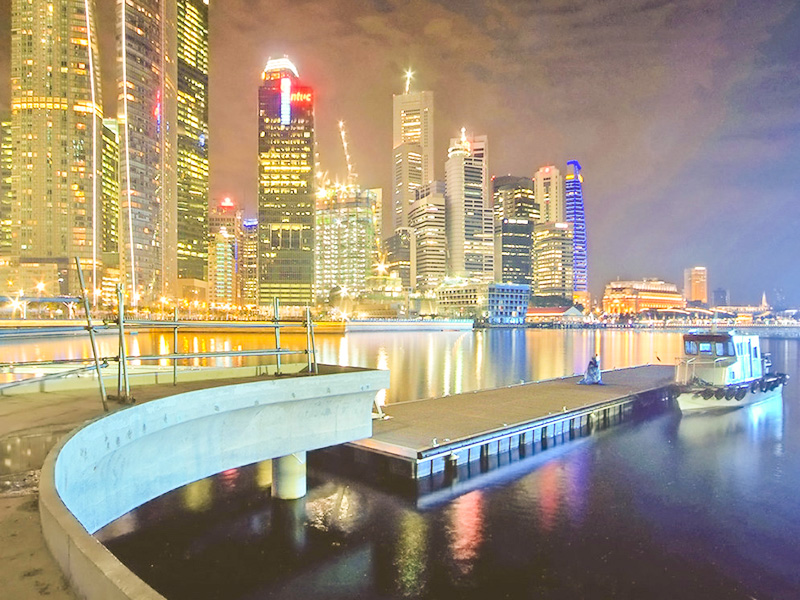 Can you truly call yourself a Singaporean if you haven't cycled, jogged, or walked around Marina Bay at least once?
The Marina Bay Loop is an 11.5km easy cycling route that passes by iconic landmarks like Marina Bay Sands and the Helix Bridge, which makes it ideal for photo opportunities. Furthermore, with its well-lit streets, it is easily accessible and suitable for night cycling. Fitspo couples, take note: this could be a hassle-free late-night date idea.
Tanah Merah Coast Road and Changi Airport Connector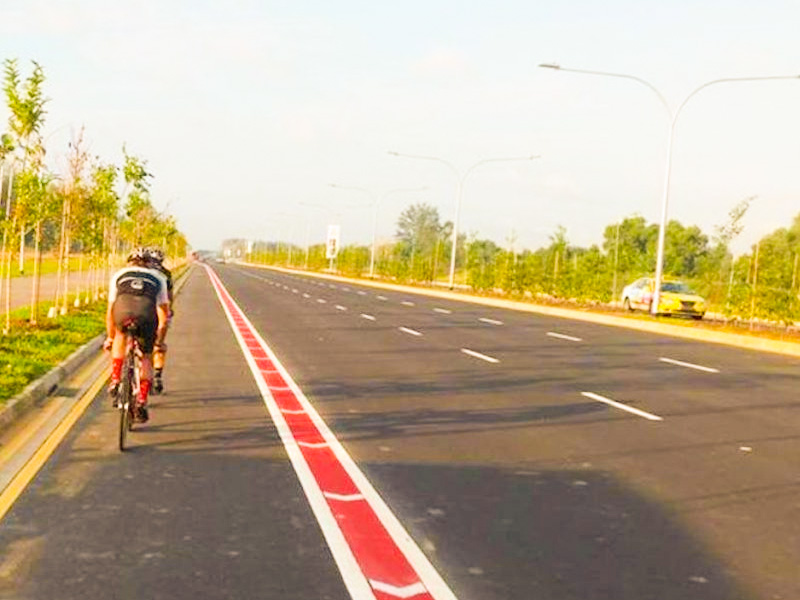 The Tanah Merah Coast Road, Singapore's only on-road cycling lane, would be the next stop. This road runs for 10 kilometers from Tanah Merah Ferry Terminal to Changi Ferry Terminal. After finishing Tanah Merah Coast Road, proceed to the Changi Airport Connector at the end of Tanah Merah Ferry Terminal. The Land Transport Authority recently launched the Changi Airport Connector, which connects to Changi Airport.
You can walk down this 1-kilometer Jurassic mile from the park connector. However, for that route, we recommend that cyclists climb down and push their bikes instead. Because the route is usually congested with tourists, cycling down the narrow lane may be difficult.
Seletar Cycling Lane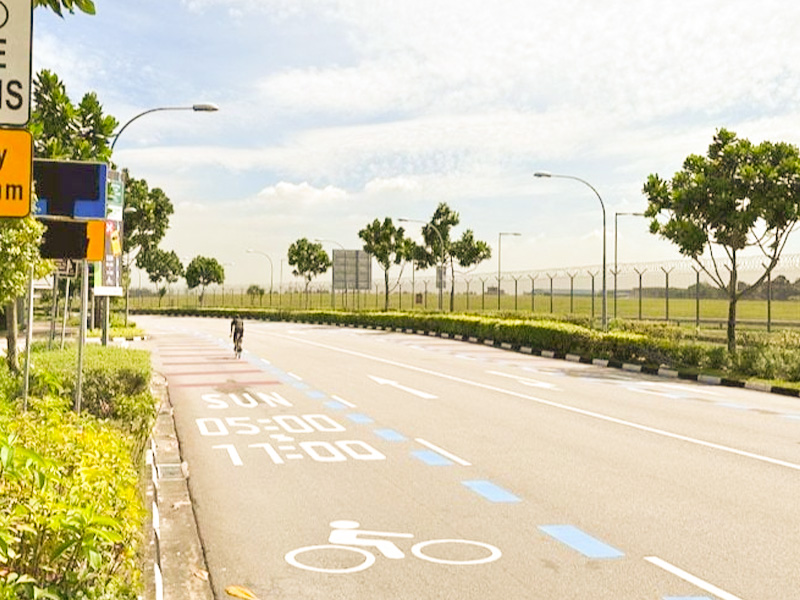 The new Seletar Cycling Lane is ideal for a huge group activity with your entire group of friends. While cycling groups on roads are limited to 10 for safety reasons, there is no limit to the number of cyclists who can ride together here. Every Sunday between 5 a.m. and 11 a.m., this lane is restricted for cyclists and buses only – no cars!
Cycling Routes for Folding Bikes in Singapore
If you are a folding bike riders, here are several cycling routes recommended for you!
Punggol Waterway Park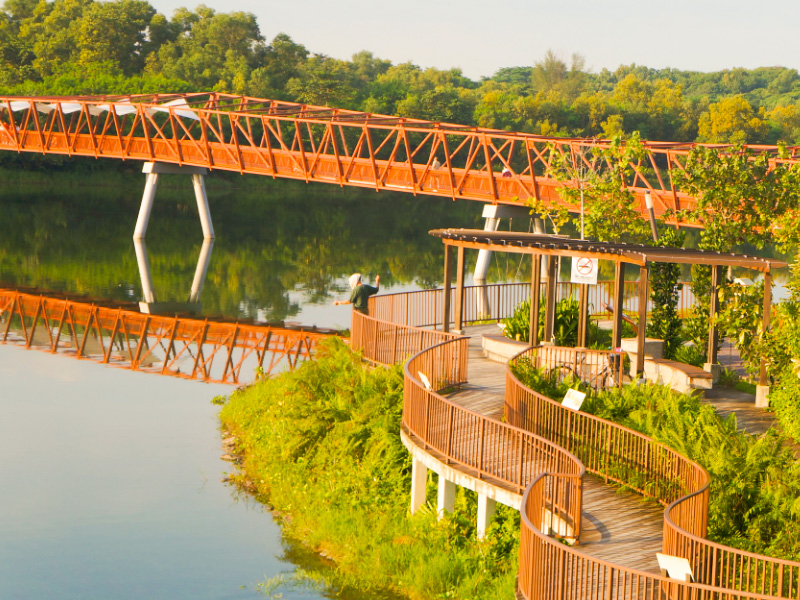 Punggol Waterway Park, with its gleaming reservoirs and diverse biodiversity, is the place to be for those looking for a quiet and homely getaway. Starting at Punggol Waterway Point, gradually explore the Waterway Park before cycling up to Punggol Promenade. You'll notice the iconic red Lorong Halus Bridge, where Instagrammers to get that perfect photos.
Jurong Central Park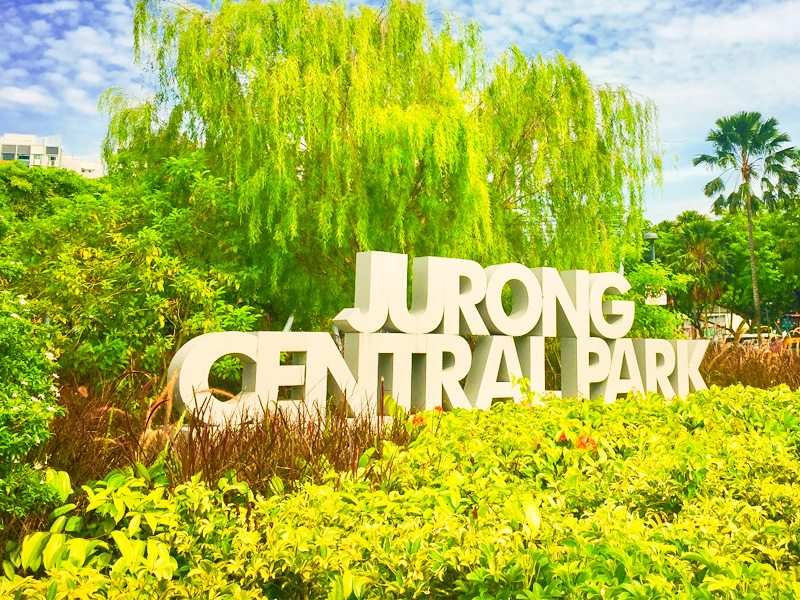 Jurong Central Park provides hours of entertainment for individuals and their families, with everything from life-sized classic games to biodiversity-rich ponds.
Cycle to the Snakes and Ladders playground and Ludo Garden, where people can relive their childhood memories. To recreate favorite life-sized childhood board games, greenery, sculpted rough terrain, various play equipment, and a dice tower are built. Nature enthusiasts are not forgotten! Many various marine plants, wildlife species, and insects await discovery near the area ponds located within the park.
Pulau Ubin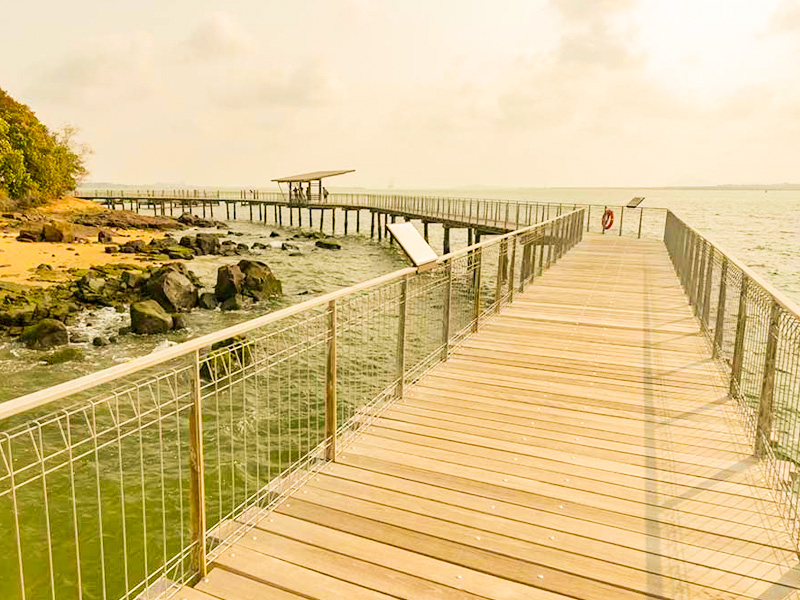 Consider rustic village huts, wooden supply stores, and drink stands selling coconut drinks. Pulau Ubin, located off the North-East coast of Singapore, has an old-world charm that makes it an ideal getaway from the hustle and bustle of city life.
Because the attractions on Pulau Ubin are quite far apart, cycling is the best mode of transportation. Pulau Ubin's cycling routes – twisting up the hill and downhill slopes as well as steep rocky biking trails through the forest – are the island's distinguishing features for risk-taking cyclists.
Mandai Loop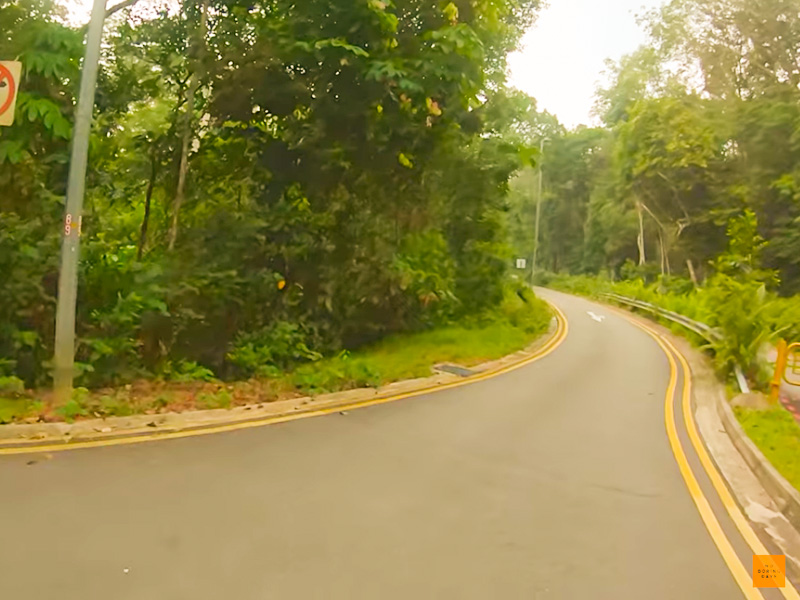 The Mandai Loop, which is 35-40 kilometers long, has been added to the list of long range cycling routes. This tour of Singapore's Central Catchment Nature Reserve includes stops at Thompson Nature Park, Macritchie Reservoir, and Dairy Farm Nature Park.
Remain aware that this loop contains some difficult climbs. However, if you're already comfortable changing gears, you can pedal through these slopes in as little as 2 or 3 hours.
Conclusion
Choosing the best cycling routes is one of the hardest work a biker needed to do. If you have choose one routes from this list to be your next cycling route, then you also need to get your best bike and it's accessories exclusively from Rodalink!
Rodalink offers a large variety of bikes, including folding bikes. Rodalink also provides other riding needs, such as accessories, jersey, bike pants, eyewear, bike gloves, and socks. You can get all of that at the best price and guaranteed original.
You might also think about joining the Rodalink community to receive better discounts and offers. Rodalink can be your dependable cycling partner as you live out your adventurous riding dream right now!
Discover Your Needs at Rodalink Now!