Purchasing a bike in the modern era is beyond considering the budget. The wide range of bike types with different purposes makes some cyclists—especially beginners—feel overwhelmed pre-purchase. Worry not, though, because this article will cover the differences between two types of bikes that are great for daily commutes: the gravel bike vs road bike. Which one is a better choice for you? Spare a few minutes of reading to get the answer.
What is a Gravel Bike?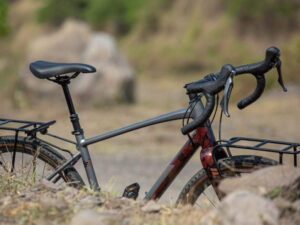 A gravel bike is often mistaken for a road bike at a glance which is understandable because both share similar physical features until you take a closer look at it. Despite the similarity in some aspects, gravel and road bikes offer different riding purposes.
The gravel bike is designed with a drop bar handlebar and sporty geometry with a longer wheelbase and wider tires allowing riders to ride smoothly over the urban pavement and head for off-road riding with stable control and confidence.
A gravel bike is an all-road bike designed to be ridden over multi-terrains such as gravel roads, forest tracks, trails, bridleways, and many more. You can even take the gravel bike for a backpacking trip. But, it would be best if you were sure to purchase the correct gravel bike with geometry capable of touring, for example, the Polygon gravel bike Bend R5.
What is a Road Bike?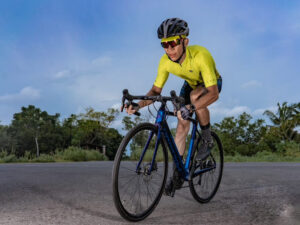 We believe that you could already guess the purpose of a road bike just by reading its name. Yes, it is designed for riding over the road—city streets, bike paths, and other smooth-surfaced roads.
The narrow and slick tire of a road bike enables it to roll with less rolling resistance over the tarmac, making it faster than a gravel bike at one point. Road bikes are also designed to be lightweight and aerodynamic with straight-line speed making them perfect for a race but be careful when you ride on rainy days because road bikes may feel a little bit slippery over wet surfaces.
Some road bikes might come with room for racks or bags that will make them suitable for daily commutes to work. So it is a signal to pick a road bike when considering a gravel bike vs road bike for commuting? It depends. If you are going for more than 10 miles for daily commutes, we would prefer to recommend considering having a gravel bike for the sake of comfort.
The Difference Between Gravel Bike and Road Bike
How would you differentiate a gravel bike from a road bike? Here are the key factors to look after:
Bike Geometry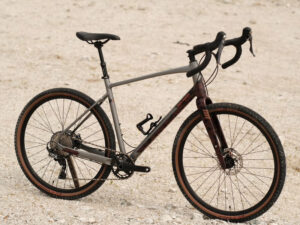 We have mentioned earlier that you will notice that a gravel bike is similar to a road bike until you look closely. This is because the only similarity between gravel and road bike is on their drop bar handlebar. The geometry of a gravel bike adopts more from a mountain bike with a longer wheelbase, slacker angle for frame and forks, and a longer head tube with a shorter reach.
It is typical for a gravel bike to offer a more upright riding position than a road bike. After all, the gravel bike is specifically designed for stable handling over off-road terrain. Therefore, this bike will serve more comfort during the longer rides and allow its rider to shift their weight to tackle the obstacles in off-road descents.
On the contrary, the road bike geometry will be focused on a fast and responsive ride and precise handling. Most road bikes might not give enough comfort due to the scorching down riding position, except for the endurance road bike that serves a little bit more upright position. Even so, when you compare endurance vs gravel bike, the latter is more forgiving for longer rides.
Tire and Clearance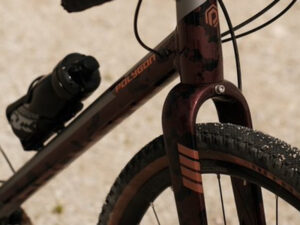 Most road bikes come with tire sizes around 28mm to 32mm (mostly found on an endurance road bike), while the gravel bike will use the tire on 35mm sizes with a clearance that allows it to get a 50mm rubber tire, similar with the size of cross-country mountain bike tire.
Therefore, in terms of gravel bike vs road bike speed over smooth pavement, the road bike will come out as a winner, but the gravel bike will have a better grip over the wetter road conditions.
A road bike typically uses the 700c wheel sizes, while the gravel bike often comes in 650b wheel sizes.
Groupsets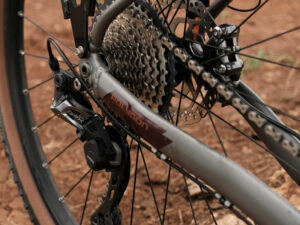 Considering riders will need lower gear to be able to tackle steeper climbs, some bike component manufacturers like Shimano and SRAM have already launched a different groupset to be used on a gravel bike. The gravel bike of Polygon, for example, is equipped with the Shimano GRX groupset, the specific groupset for a gravel bike.
The standard groupset for a gravel bike is in 1x or 2x chainrings with wide cassettes, while the road bike is often equipped with 2x chainrings and a narrow range of cassettes.
Conclusion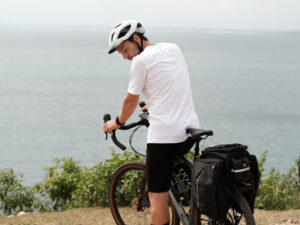 Here comes the most discussed part: which type of bike is better to have? After noticing the similarity a gravel bike has to a cross-country mountain bike, some of you might already be adding a new comparison to your wish lists, wondering which to get between the gravel bike vs road bike vs mountain bike.
Take a deep breath and relax. By the end of the day, picking the "best" bike is not about the bike but the rider's preferences. Still doesn't get the answer you need? You can consider these few factors when determining your choice of bike:
Your riding style, consider what type of riding you master the best;
Your local terrain, are you living in an area with smooth asphalt, or are there small bumps around it?;
For your riding goals, consider what type of ride you wish to do in the future.
Ready to hunt down a bike and look around to find information about road and gravel bikes for sale? Allow us to recommend the Polygon road bike and gravel bike to you. Both are manufactured with lightweight and durable frame material under strict supervision and quality controls, guaranteeing the best bike frame that will last the test of time.
Or, you can check out more bike options from Rodalink, the official distributor of Polygon bikes that also offers bike selections from other renowned brands. Aside from bikes, you can also find various kinds of accessories, parts, and apparel to complete your gear to start a new cycling journey.
If you are purchasing any products for around SG$200 or above, you will get your purchased product delivered to you without additional shipping charges. As for the bike purchase, Rodalink's team will ensure the bike is delivered to your address in the ready-to-ride form. Cycling has always been easy if you begin your journey with Rodalink.