Talking about keeping up with your daily exercise goal, sometimes you have no choice but to invest in indoor bike rollers or bike trainers as many factors will make you unable to have outdoor bike rides, such as unfriendly weather or piled workload causes outdoor riding is not ideal.
So what indoor bike rollers are, and why should you consider investing in indoor bike rollers? Is it possible for a rider who's under strict budget control to find the best budget bike rollers nearby? Find the answer to your question by reading through this article
What are Indoor Bike Rollers?
Bike rollers generally consist of three cylindrical drums connecting through a belt that allows them to rotate beneath the bike's wheels. Bike rollers are often said to be an affordable option than the other type of indoor bike trainers, such as the wheel-on trainer and direct-drive trainer (these two types of indoor bike trainers are also known as turbo trainers).
However, training with a bike roller requires the cyclist to stay balanced as it will test your pedaling technique, your ability to ride in a straight line, and your capability to distribute your weight and pressure point during the ride accurately.
Generally, the first drum (front drum) of a bike roller is connected by tubing or belt to the second drum, while the third drum (rear drum) spins independently. The roller is also adjustable so that you can fit it according to the size of your bike.
When setting up your bike on the rollers, ensure the front wheel sits atop the first roller with the front axle slightly behind the top of the roller, and your rear wheel is sandwiched between the roller.
With the bike roller, you can train your control over the bike and work with your pedal power and the pressure distribution around the bike.
Benefits of Indoor Cycling Training
Shifting from outdoor riding to indoor riding might not seem to be very interesting for some cyclists. However, indoor cycling training may offer some benefits, such as:
Building Your Bike Riding Skill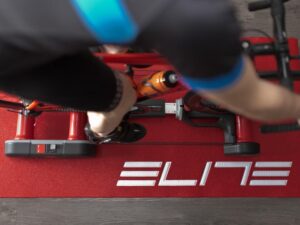 One of the best cycling rollers trait is it helps riders to train and develop their overall bike handling skills. Citing Andrew Bruce, the former World Masters points and individual pursuit champion, cyclists can't wobble when riding on rollers. Hence, they must learn how and where they want to ride.
When training using the bike rollers, the focus is critical. Riders need to control the weight distribution around the bike, control the pedaling pressure, and maintain the balance on top of the bike rollers.
The Flexibility of Training Schedule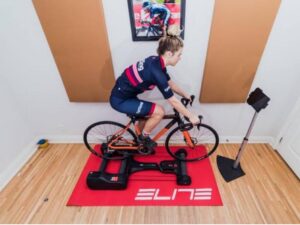 Riding outdoors indeed is a very relaxing activity to do. But some special conditions may happen and cause you to be unable to go for outdoor riding, for example, extremely unfriendly weather or suddenly having a packed schedule.
By investing in a bike roller, you can get into your bike and finish your exercise routine without leaving your home. Make use of your coffee break time to hop on your bike and start pedaling.
Bike Roller is Easy to Store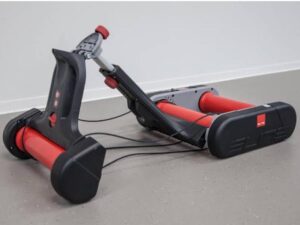 Whether it is bike rollers Polygon or any other brands, most of them are designed to be lightweight and portable, making them easier to store even for people who live in a packed-up apartment. Besides, since it is foldable, you can take it with you whenever you are on a business trip or vacation.
Guide to Buy a Bike Roller
Before you look and ask for cycling rollers for sale, here are a few factors you need to consider:
The Rollers Quality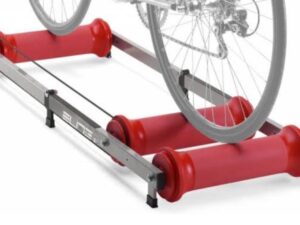 One of the most important things to consider whenever we buy anything is the quality of the goods. When purchasing a bike roller, you must ensure it is well built and able to hold the combination of your weight and the bike's weight for an extended period while you move on top of it.
The main components are the rollers/drums and the frame. Then, if it is a cycling rollers with resistance by a belt, it also becomes a component to consider. Usually, the most high-quality roller is made of aluminum materials, while the high-density polyethylene-made rollers can reduce noise.
You can also look for rollers with a durable belt to keep them functioning for years. When it comes to frames, the sturdier one is often made of either aluminum or steel. The high-density polyethylene can do the job, too, but it is quite shaky around plastic.
The Wheel Base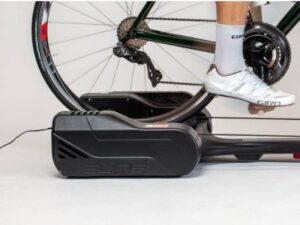 Unlike the wheel-on trainer that should be adjusted before every ride, you only need to adjust your bike rollers once. Mostly, it will be a simple setup that can be adjusted to your wheelbase in a short period with a simple tool such as a wrench.
To get the setup done, you only need to adjust the bike roller to your bike's frame sizing by putting your bike on the rollers before adjusting the front drum until it is slightly forward of the front hub to prevent riders from riding off in front.
Storage and Portability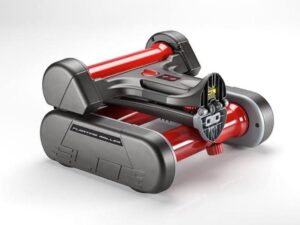 One of the main concerns when choosing to get a bike rollers Polygon Singapore is whether it is easy to store or not, especially for some people who live in apartments with not much extra room to store additional equipment. Therefore, compatibility becomes one of the decision-making factors when investing in any equipment, including the bike roller.
If you are looking for packed models which can be folded in half between the front and rear drums, you can consider getting one of the best budget bike rollers from Elite: the Elite Nero. The plus point of getting the Elite Nero is this bike roller allows you to interact with all kinds of apps, software, computers, and devices that operate on iOS, Android, Mac OS, or Windows systems.
Elite Nero helps to adjust the resistance based on the training session done by the riders. With the two flywheels in the rear rollers, riders will experience the most realistic feeling of outdoor riding in the comfort of their home.
Conclusion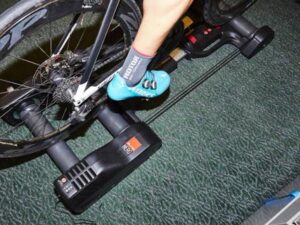 To answer the question of whether investing in a bike roller is worth it or not, it all depends on your preferences and needs. However, among all the indoor bike trainers' equipment, the bike roller has become one of the most budget-friendly options with the benefits of helping you master your overall bike handling skills and pedal pressure.
To get the best deal on bike rollers built with high-quality materials, you can visit Rodalink and look for Elite Nero bike rollers. Aside from Elite Nero, you can also find other types of indoor bike training equipment, such as the wheel-on or direct-drive bike trainer known as the turbo trainer.
Rodalink also offers a wide range of selections of accessories to complete your indoor training. If you are under tight budget control, you also don't have to worry because you can choose to buy your desired indoor bike trainer now and pay for it later by using Shop Back as your payment method with a 0% of interest charge.
You can also consider being part of the Rodalink community member by completing the free registration on their website to get the special offers and deals. Keep track of your exercise goal in the middle of your hectic schedule by investing in a bike roller. Get the best equipment and accessories combo only at Rodalink.