Thinking of buying a Gravel Bike but confused about which one to choose? There are many choices of Gravel Bikes sold in the market, but the Marin Gravel Bike could be the right choice for you! Before discussing the Marin Gravel Bike, let's get to know what Marin Bike is.
Since 1986, Marin Bikes has been designing and manufacturing various bike models in its Novato plant. Some designs have won prizes at various cycling competitions—currently under the ownership of PT. Insera Sena. Although Marin bikes are now produced in Asia, the manufacturing process remains the same as when they were created at their headquarters in Petaluma, California. If you're looking for a new gravel bike—look no further than Marin! No matter what level of experience you have with biking, owning a gravel bike made by Marin can be beneficial.
What is Gravel Bike?
Gravel bikes are a relatively new form of cycling that is gaining popularity among many riders. In the early days of cycling, there were no clear divisions between on-road and off-road bikes. The world's first bike tour was completed by a Frenchman in 1886, but it wasn't until 1902 that asphalt—a paving material used to make roads more durable and water resistant—was invented.
Even after manufacturers began designing bicycles for surfaced roads, riders continued to push their limits. Road racers would train by riding off-road in the winter—and cyclocross racing was born from that tradition. Cyclists with a daring spirit used bikes to explore difficult, rugged terrain; this inspired the development of gravel roads.
​​Gravel bikes look like road bikes, but they ride very differently. Most road bikes are limited to narrow tires due to lack of frame clearance: on a gravel bike, there's more cushioning between you and the ground, giving a much smoother ride than many other kinds of bicycles. Gravel bikes feature lower gears that make climbing easier with camping, commuting, or bike-packing gear on board. Their upright riding position may feel more relaxed than old skool touring bikes—but they're lighter and livelier too!
Marin's Gravel Bike
1. The Gravel All-Rounder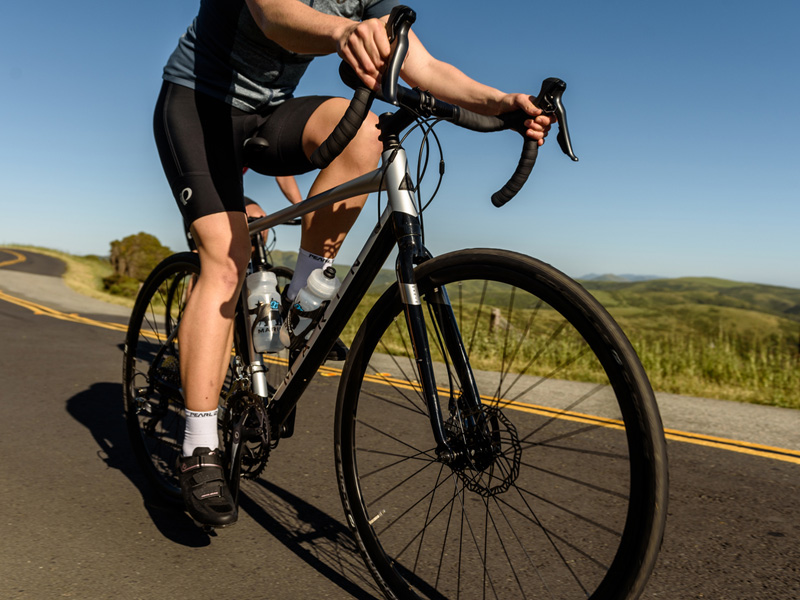 The Gestalt range of Beyond Road bikes is Marin's obvious starting point for people who are curious about gravel but have yet to jump in. The light but rigid alloy frame and disc brakes offer sure stopping power while the wide selection of builds suits various budgets. The Gestalt, the entry-level model in the range, comes with a dependable kit like a 2×8 FSA/Shimano drivetrain and Promax disc brakes—perfect for riding to work. But you could still tackle proper off-road trails by swapping out those tires for some knobbly treads.
The Gestalt 1 and gestalt 2 models have a carbon fiber fork for extra comfort, weigh less than other bikes with similar components, and include high-quality parts. The Gestalt X11 comes with Shimano's new gravel-specific GRX shifters and brakes, Schwalbe's benchmark G-One tires, and even a Tranz-X dropper post.
2. The Steel Swiss Army Knife
The ride quality and look of a well-made steel bike have a certain something that other materials struggle to replicate. But the Marin Nicasio series aren't retro throwbacks—they're high-tech stunners with modern touches like lightweight frame, disc brakes, and Shimano components. Nicasio is a workhorse worth a fortune, with Shimano shifters and up to 40mm of clearance for tires. Opting for the Nicasio 2 upgrades your bike by giving you a full carbon fiber fork, hydraulic brakes, and Riddler tires that are tubeless-ready. The Marin Nicasio product range has a neat trick – all models are also compatible with 650B wheels, which offer the same great features in a smaller package that can handle some very rough terrain. The Marin Nicasio is equipped with Horizon Road Plus 650b x 47mm WTB tires or you can purchase an extra set of wheels to ride two different bikes.
3. A Compact yet Adventurous Bike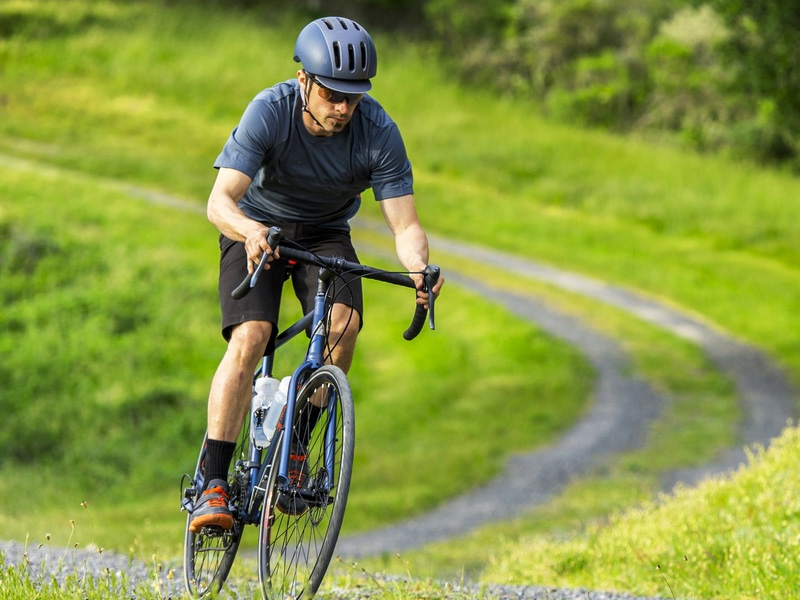 Do you dream of escaping from the hustle and bustle for an adventure where all of your senses are heightened instead of dull? The Four Corners is a versatile hybrid bike that can take you anywhere. With mounts for racks and fenders, a reliable Shimano 3×9 drivetrain, and easy-to-use Spyre Tektro mechanical disc brakes, Marin Four Corners will take you further than ever before! The extra gel cushioning for your hands, and the puncture-resistant tires will appeal to riders who like a challenge. But even people looking for just basic transportation can use it—however versatile!
Reasons Why Choose Marin Gravel Bike
Gravel bikes are great fun to ride on rough trails, they are also great for hitting dirt trails and mountain bike trails. Marin Gravel bicycles are designed for that purpose to take you wherever you ride, whether at the end of a paved road or off-road. Gravel bikes may not be quite as capable off-road, or fast on-road – but that's what makes them so great. When riding, you can switch between types of terrain without worrying about whether you have the right bike for every situation. Since it's easy to cover considerable distances on a gravel bike, they make a great training aid for people looking to improve their fitness – and exploring the riding areas that the local area has to offer is always fun, and the Gravel Bike can be too. your daily transportation, helping you to get through the streets in a traffic-free way.
Marin's reputation is built on high-end components such as Shimano groupsets and lightweight frame materials manufactured under strict quality control. The great thing about Marin's bikes is that they are well-built and will last longer than any other bike with the same amount of use. Marin's bikes are also very high-performance—however, you'll need to match the age of your bike to how often you need to have it serviced to maintain this quality. Marin's combination with well-known brand components and affordable prices make Marin a must-consider when you are looking for a best gravel bike in Singapore.
Conclusions
A gravel bike is a right choice when you want to enjoy cycling activities on the highway or on muddy surfaces. Because of its versatility, this type of bicycle is in great demand by bicycle lovers. By having a Gravel bike, you can experience two different cycling sensations without having to own two different bikes. One of the Gravel bikes that you can choose is the Marin Gravel Bike. Gravel bikes made by Marin are guaranteed quality, with lightweight materials and in collaboration with quality-assured components such as Shimano. Marin Gravel Bike also has several line-ups so that you can adjust to your interests and cycling needs.
If you are looking for a Gravel bike in Singapore from a well-known brand like Marin, you can visit the Rodalink website. You can find Marin Gravel bikes from various series such as Marin Gestalt Gravel Bike, Marin Nicasio Gravel Bike, Marin Lombard Gravel Bike, and Marin Four Corners Gravel Bike. Not only that, you can also buy various kinds of bicycle accessories to cycling clothes that can complete your cycling activities!
Don't worry, you can find various benefits by shopping for your cycling needs at Rodalink. You can take part in Shopback It, Pay Later, get 0% installment using OCBC, some ongoing promos, free delivery, and member benefits! What are you waiting for, it's time to start exciting cycling with Rodalink Singapore!
Get Your Best Marin Gravel Bike Now!