Almost all people always feels excited about their first times, including their first ride. As it is their first, they must need to prepare everything to be perfect and meaningful. If you are also preparing for your first ride, you must be looking for the best bike to get. One of the best bike that will guarantee you the best experience is Marin hybrid bike.
If you just heard about Marin hybrid bake, and confused about it, no worries! Here we will explain to you about Marin hybrid bicycle, along with its type that may suited you!
What is Marin Hybrid Bike?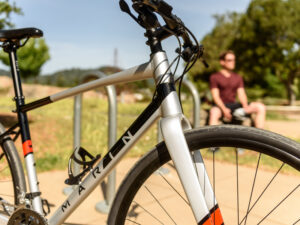 If you are new to biking, you must have never heard about Marin bikes. Marin was one of the first brands to introduce hybrid bikes to the market in the 1990s, and they have remained an important part of the lineup of bicycle brands ever since.
Their products are designed for short to medium distance commutes and everyday bike path fun rides, combining an upright riding position from mountain bikes with the efficiency of 700c wheels from road bikes.
Marin's one-of-a-kind and stylish hybrid bikes provide a comfortable and engaging ride for any budget, since Marin bike price are varied. There's a bike from Marin for you, with step through options for ladies and high cross bars for men, in a variety of sizes and colors. Either you are a commuting or casual bikers, Marin has it all for you.
Marin Hybrid Bike Type
Since Marin has been in the market for a quite long time, they have a lot of bike types. However, we have selected the best hybrid bike type that may have suited you for your first ride!
Marin Kentfield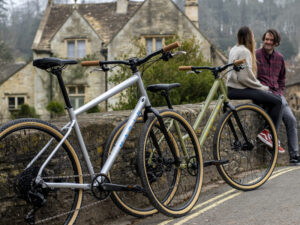 Marin Kentfield is one of the most famous Marin's hybrid bike. It is a retro-modern, stylish, and affordable bike that can do it all, such as take you to school, the bike path, or other tracks that you need to go through.
The frame is designed for short to medium-distance commutes and bike path fun rides, with multi-terrain tires and full rack and fender mounts, and features a hybrid blend of speed for efficient riding and the upright and confident position of a mountain bike.
Kentfield is flexible for yout daily use. It is perfect for taking you through your daily activities, but it is also did not limit you to challenge new and challenging tracks. You also did not need to be worried about this Marin hybrid bike weight, because it is very light and easy to ride, this bike may be perfect for your first ride!
Marin Fairfax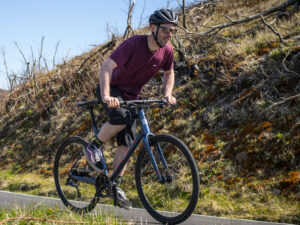 Marin Fairfax is probably the most popular Marin's bike according to Marin hybrid bike reviews on the internet. From Marin Fairfax 1 to Marin Fairfax ST 2, all of its type has it's own fandom on the bikers internet.
The Fairfax bikes combines the speed of a road bike with a more comfortable upright riding position to help you meet your weekly riding goals. The bikes were designed with weekend bike path and weekday fitness riders in mind, but they are also perfect for shorter-rides and even longer weekend adventures. Disc brakes provide reliable stopping power in all weather conditions, and all frames include rack and fender mounts for commuter use.
Fairfax is most likely to appeal to people looking for a bike to grow with as they begin cycling for exercise or recreation. It also has rack and fender slots, making it simple to convert into a super commuter. If you're looking for a new bike to ride around town for fitness and fun, this model from Marin could be the best fitted for you.
Marin San Anselmo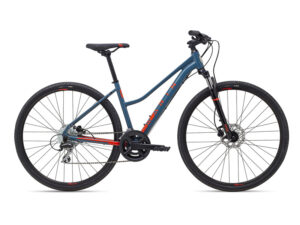 If you are waiting for Marin hybrid bike women's or Marin hybrid bike, this model might be the one you are looking for. This bike is the bike duo with the San Rafael model. They are specialize for mix surface and terrain and perfect for adventurous riders.
Marin's San Anselmo bike is a tough, well-equipped, and versatile commuter machine. Shimano components, reassuring tires, and a plush seatpost combine with a quality frame and fork package to provide a great pick me up on those morning commutes.
The San Anselmo features a smooth, bare Aluminium frame with chunky engineered welds, as well as the luxury of a Carbon fork with mudguard eyelets. The practicalities have been extended to provide a good level of clearance, even with the standard 28mm Continental tyres.
Explore Marin San Anselmo Now!
Marin San Rafael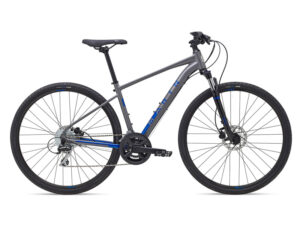 The last Marin bikes is Marin's San Rafael bikes. This bike is ideal for riders who want to explore mixed surfaces and terrain, travel the local rail-trail system, and enjoy both paved paths and dirt doubletrack. For the adventurous fitness and recreational rider, dual sport bikes bridge the gap between pavement and dirt.
This bike is designed with the lightweight 6061 aluminum frame which is designed to increase strength while reducing weight; shaped seatstays and chainstays enhance ride quality. The Suntour front suspension fork and Shimano hydraulic brakes are both of high quality. The San Rafael impressed whether equipped with an Alfine internal hub or the high-quality Shimano drivetrain.
Conclusion
Marin is one of the best hybrid bike brands for you to get as your first bike for your first ride. There are plenty choicec that Marin offers, such as San Anselo and San Rafael. You can the original and reasonable price from Rodalink!
Rodalink offers the best hybrid bike Singapore for you to chose. If you are looking for hybrid bicycle Singapore with the best price and quality, Rodalink is the best place for you!
Don't worry about setup because your bike will be delivered to your door in ready-to-ride condition, and they also offer one-time free fine-tuning for the first three months from the date of purchase. So you won't have to worry about your bike suspension not working properly because they will adjust it for you.
Aside from bicycles, Rodalink also offers you the best quality of bike handlebar, bike tires, bike apparel, bike protection, and even bike accessories. Rodalink also collaborated with Shop Back to allow customers to purchase desired biking products and pay for them later with a 0% installment charge.
For a more advantageous purchase, you can register to be a member of the Rodalink community and receive special offers as well as be eligible to attend exclusive events reserved for members only. Prepare for a more youthful appearance and a healthier body by cycling, and let Rodalink be a part of your inspiring milestones.