Mini Velo – It's not a secret that a personal mobility device for Singaporean is preferable to be as compact as possible. In Singapore, we don't have much space to keep a big device in our house and we also need to easily bring it around when we are not riding it. As cycling becomes more popular due to the current pandemic situation, more and more people tend to think that having a personal bicycle around is a good idea. Some choose a foldable bike because it's small but sometimes people don't want to go so far as to open the foldable bike and set it up. The other obvious choice is of course a mini velo bike.
Compact Mini Velo To Use Riding Around In Singapore
The concept of this bike is simple, a full-sized bicycle built on compact and small wheels. Some of it is foldable, some of it is not. Most mini velo bikes in Singapore offer a lightweight frame that will be a good idea if you have to carry it above an obstacle (if you have to get into a building from the street for example). Here's some insights that you need to know before purchasing this small-but-awesome bicycle :
Why You Have To Buy A Mini Velo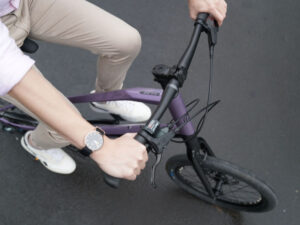 It's simply the best idea to live in Singapore, with a vertical living situation that requires you to use an elevator or stairs daily. Riding on a mini velo bike might be good out there but if you can't fit it inside the elevator, it means trouble. Park Connector rides can also be more fun if you use a lightweight bicycle; you can do a more agile maneuver with the bicycle. Well, this could also mean an unsteady feeling, but don't worry, because once you get the hang of it you are good to go.
Bring More Items With Rack Mounting-Ready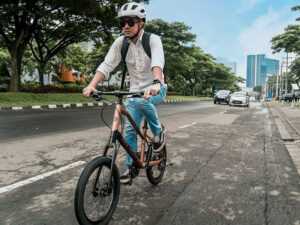 Most of the mini velo comes with a rack mounting that allows the user to bring more items during the ride. You can add some more weight and bring more refreshment during a weekend ride or if you go to run some errand, this rack or mounted bag will come in handy. Since it's also a good time to bring takeout and enjoy it with your family later, this unique bicycle will be a perfect go-to-hawker ride.
Stylish Design and Colors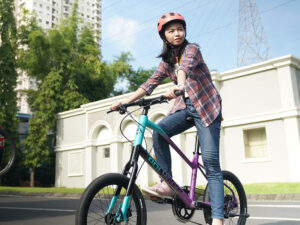 Of course the bicycle should represent the youthful vibes that we are all looking for in this modern city-state. The compact and slick-looking bike is here to boost your commuting speed as well as your everyday style. If you don't know where to look, Rodalink Singapore has Polygon Zeta 2, a stylish looking mini velo bicycle that you can buy right now. It's available in three different color schemes to fit your needs and preference. Go to Rodalink Singapore outlet right now or browse the website to get your own Polygon Zeta 2, a fun-size bike for a great commuting experience.