Have you perhaps come across a small wheeled bicycle around 20 inches, but when you look closely at the bike, it doesn't have any hinge like a folding bike usually had around its frame? If you do, then you've just seen a Mini Velo. If you only know about its existence now, no problem! We will help you understand Mini Velo Singapore more through this article.
What is Mini Velo?
For a country with limited space and might not have enough space to store a big vehicle like in Japan or Singapore, a Mini Velo bike is the best option, along with a folding bike. So what exactly is a Mini Velo? It's an adult-sized bicycle with a 20-inches wheel. The design is almost like a folding bike, except it doesn't have a hinge that allows you to fold the bike into smaller pieces than it already is.
Mini Velo Part
Polygon Mini Velo Zeta 2 come with some specialties such as:
Stylish and Functional Frame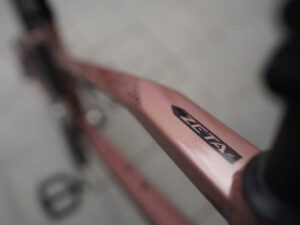 Polygon Mini Velo Zeta 2 comes in two stylish colors, Black and Blue Purple, perfected with the glossy finish, absolutely a winner in terms of the best-looking bike ever. Its frame is built with AL6 Alloy technology and undergoes a strict quality control process before and after the manufacture.
Mini Velo Zeta 2 is designed with fender-ready mounting and rear-carrier-ready mount, giving its riders options to carry extra loads of their needs as well as assure them that they will not have to worry about the rainy season.
Ergonomic Design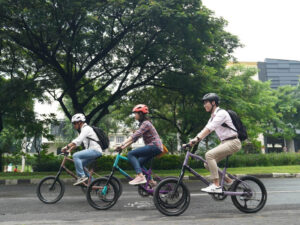 This bike is equipped with an Ergonomic saddle and handle grip, which levels up your cycling experience with a better riding position. It also comes with a hydraulic disc brake, allowing the rider to have more power in stopping the bike and perform safer riding.
Reason to Buy Mini Velo
There are a few reasons why buying Mini Velo Singapore is the best choice:
Mini Velo is Compact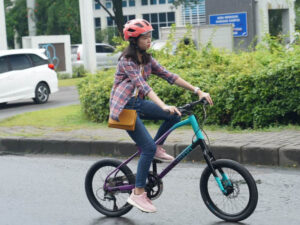 Mini Velo comes with a small wheel of 20-inches which makes it less space-consuming than a regular road bike or mountain bike, especially when living in Singapore, where you need to use an elevator or stairs daily. Mini Velo allows you to carry through tiny spaces like stairways or elevators.
Give You Best Strolling Experience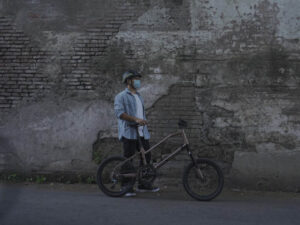 The smaller wheel makes Mini Velo best bike type to use for an urban area ride, especially around the park, as it moves a bit quicker than others. Also, Mini Velo is more lightweight than many bikes, allowing you for more agile maneuvers while riding.
Allow You to Bring More Items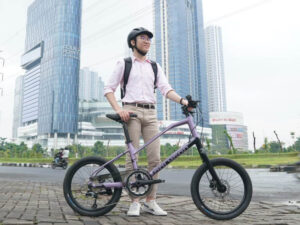 Most Mini Velo either has a rack mounting or a large basket in front, allowing the riders to bring more items during the ride. This kind of rack, or mounted bag, of course, will be handy, especially if you're using the bike for running errands.
3 Type of Mini Velo Bikes
Initially, there are three categories of Mini Velo bikes as the followings:
Road-Style Bikes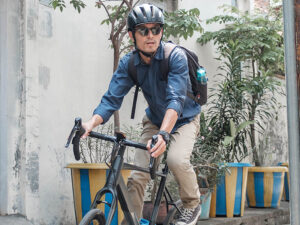 One of the best Mini Velo bikes is probably falling for this category. With brake levers, relatively narrow tires, and drop handles, it gives you an expectation of any other touring bike but with a smaller wheel size. While riding in this Mini Velo, you will have to lean forward, exactly like how you used to ride an ordinary road bike.
Japanese often held an event of racing using this category of Mini Velo, so if you are seeking a compact bike that is also convenient for a sport riding or racing, you might love this bike.
Hybrid or City Style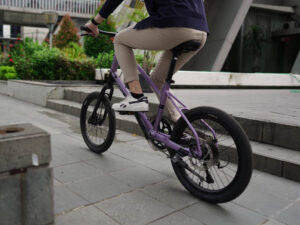 Mini Velo of this category is similar to the standard hybrid bikes. It comes with medium-width tires and more or less flat handlebars. To ride this bike, you will have to get the posture of slightly leaning forward.
Although if compared to the Road-Style, this type of bike will be heavier by a bit, it still is the best Mini Velo bike you won't regret buying.
Cargo Bikes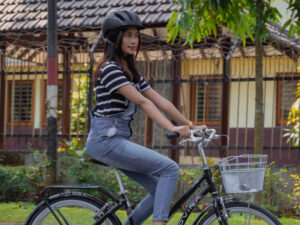 The most eye-catching parts of Mini Velo in this category are the large basket and disc brakes. If you seek a compact bike that offers a more relaxed angle and excellent stability, then a bike in this category is a get-go!
Conclusion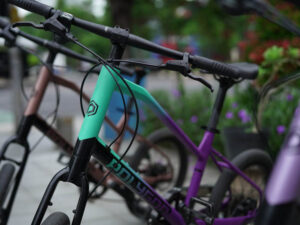 If you need a bike compact enough to be carried in a cramped space like stairways or inside an elevator without the need of hassle in folding and unfolding it, then the Mini Velo bike is your best option.
An adult size Mini Velo with 20″ weighing only 12 kgs light enough for you to carry it above an obstacle.
And if you're looking for the best Mini Velo brand, we would like to offer you Polygon Zeta 2. Mini Velo by Polygon comes with a carrier-ready mounting on the back of its bike, so you can install an additional carrier and bring more items during your ride. Running an errand won't be any easier than when you do it by riding Polygon Zeta 2.
A carrier-ready isn't the only thing this bike has to offer. It is also equipped with a fender-ready mounting that will come in handy during the rainy season. The ergonomic saddle and handle grip are also specially designed to ensure you have the most comfortable and enjoyable short riding ever.
And if you wonder where to get your Polygon Zeta 2 and any accessories to custom mini Velo Singapore, Rodalink is your perfect go-to. As a trusted retailer, Rodalink commits to providing its customer with the best services and products.
You can find exactly anything you need to complete your riding journey, starting from a wide range of bicycles to parts and accessories. Shopping with Rodalink is also super simple. If you're inconvenient to visit the outlet, you can choose to shop online by registering to their online web store and purchasing from there.
The benefit you will get from purchasing with Rodalink is you will get the bike delivered to you assembled and ready to ride. You can also get one-time free tuning for the first three months counted from the day purchase, as well as free shipping for every accessory and parts purchase that exceeds SG$200. Shopping for an ideal bike won't be easier than with Rodalink.