Living in the fast-paced society of a big city, there is no better option for commuting than having a reliable vehicle on your own. You can also get started on a new healthy lifestyle by cycling your way to work. But the thing is, which type of bike should you get for daily commutes? Read this Mini Velo vs Road Bike comparison to get a better view of which type of bike suits you best.
What is Mini Velo?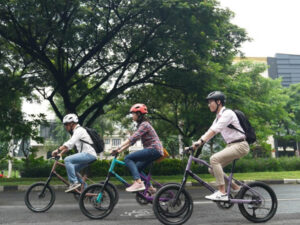 If you have been living in an urban area in Asia, like Singapore, for example, you should probably see an adult running their daily routines on a bike with a 20-inches wheel. To clear the confusion, that's not a kid's bike. That small-wheeled bike is either a folding bike or a Mini Velo. What is the difference?
Mini Velo and Folding Bikes come with a 20-inches wheel, except you can find a hinge in the folding bike's frame, which allows it to be folded when stored. The Mini Velo, on the other hand, doesn't have this hinge and is not foldable.
Although the first invention of the Mini Velo is hard to track since there is more than one innovator who has tried to invent a small-wheeled bike for decades, however, many people believe that Mini Velo gained its popularity in 1962.
Mini Velo is an excellent option for investment, especially when you live in a country like Japan or Singapore, where the storage space in your apartment is limited. After reading this statement, some of you might wonder which one is better, the mini velo vs folding bike? It will depend on your needs.
Regarding compatibility, the folding bike is more compact as it can be folded, and you can easily tuck it away when you are not using it. However, the Mini Velo offers a carrier and fender mounting ready, making it perfect for daily commutes and coming in handy during rainy days.
For more detailed information about the Mini Velo bike, you can head to our Mini Velo review by clicking on the corresponding keyword.
What is a Road Bike?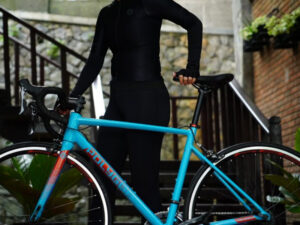 The road bike inherited its name through the terrain it specializes in—the road, the smooth paved road, to be precise. The characteristic of a road bike is the aerodynamic geometry with a drop bar handlebar and slick tire in 700c wheel sizes with less rolling resistance that supports the rider in cutting through the wind at a breakneck speed.
The most common material used to build a road bike is carbon fiber and aluminum alloy, materials that are known to be lightweight and durable. The polygon road bike comes with these two materials of choice, with carbon fiber often found in their performance road bike series.
A road bike is suitable for fast commuting for most who aren't concerned about storage space and doesn't need to carry their bike over cramped space like stairways or elevators.
The Difference Between Mini Velo and Road Bike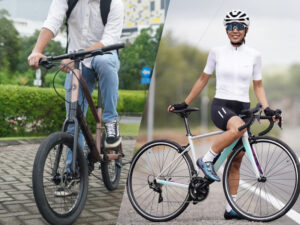 One of the most glaring pieces of evidence that differs between a Mini Velo and a road bike is their size. As mentioned before, the typical Mini Velo is in 20-inches wheel sizes, which means it has around a 9-inches length difference from the standard 700c wheels road bike, or even shorter, since the Mini Velo tends to be manufactured with a shorter wheelbase.
But don't underestimate the capability of a Mini Velo. Their smaller wheels offer a snappier acceleration, making it no less than a road bike for daily commutes and running errands. Plus, the smaller wheels equals less vertical clearance for storage which is a perfect bid for people with limited space in their living area.
Since the Mini Velo is not equipped with hinges and clamps like in folding bikes, it allows this bike to be lighter in weight. You can easily carry it while squeezing your way down the cramped stairways of your apartment.
It is fair to say that the road bike is the larger counterpart of the Mini Velo as both bikes offer a comfortable and fast commute around the urban pavement. Except, road bikes will be more stable for longer rides.
Types of Mini Velos to Get
Does this article elevate your interest in having a Mini Velo as your possession? Before you hurriedly look for information about Mini Velo for sale, there are three subtypes of Mini Velos you should know, they are:
Road-Style Mini Velo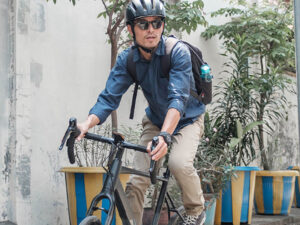 If you are expecting a small-wheeler touring bike, the road-style mini velo should be the best mini velo subtype you have to own. The road-style Mini Velo has narrow tires and drops bar handlebars to support a forward-leaning riding position.
This subtype of Mini Velo is an excellent option for riders seeking a compact bike that is convenient for sport riding or racing.
Hybrid or City Styled Mini Velo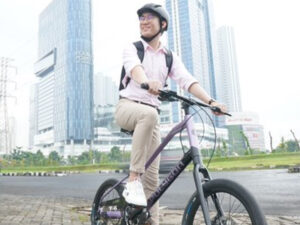 While you can't find a Mini Velo gravel bike category, you can still have a Mini Velo that is similar to a standard hybrid bike. Hybrid or City Mini Velo is designed with a flat bar handlebar and medium-width tires. Although in terms of weight, it will be slightly heavier than a road-style type, a hybrid Mini Velo is worth considering.
Cargo Mini Velo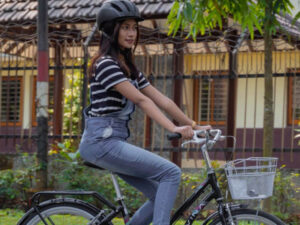 For riders seeking a compact bike with a large basket that is perfect for their grocery shopping, you should consider this type of Mini Velo. Cargo mini velo is not only compact but offers a more relaxed angle and excellent stability. There's no other compact bike that is more suitable for running errands better than the cargo mini velo.
Conclusion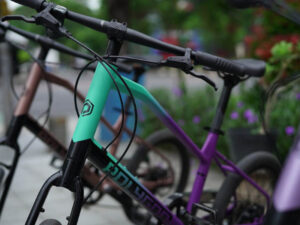 Mini Velo and the road bike are excellent bicycle options for daily commuting activities. The mini velo is a solution for people who wish to get their commuting vehicle with limited storage space on their property. At the same time, the road bike is the bigger counterpart of the mini velo that offers excellent stability for longer commutes.
The mini velo also costs a few hundred dollars cheaper than an entry-level road bike which is worth considering, especially for riders with tight budget control. Whether you are looking for a Mini Velo or road bike, you might want to put the Polygon bike brands on your master list.
There are no other road and Mini Velo bike brands that can offer a high-performing bike at affordable pricing better than what Polygon can offer. The Mini Velo Polygon is also built with lightweight and durable aluminum alloy similar to the road bike, making this bike easier to carry while still being rigid for a ride.
On the other hand, the road bike Polygon is also manufactured with the best quality material and equipped with the components from the top brand groupset manufacturer like Shimano. You are guaranteed to get the best bike without draining your savings.
Get the original Polygon bike from their official distributor at Rodalink, located on Jurong East and East Coast. Aside from the wide range of bike selections, Rodalink also offers various bike accessories, parts, and apparel from renowned brands.
You will also be granted free shipping for every non-bike product purchase for over SG$200. Besides, you can purchase your bike with the pay later option by choosing Shop Back as your payment method and get 0% of interest charges.
There will be no more coming late for work because of the slow traffic if you own a personal vehicle, and be less worried about your bike performance and quality if you get it from the Rodalink.