Have you ever wished to get a well-performing bike with better drivetrain components but within an affordable price range that won't hurt your bank account by much? Don't get too quick on saying it's an impossible ideal, because your wish is possible to be fulfilled. Here is the Polygon bikes review you might want to read, find out your hidden gem only in this article.
Introduction to Polygon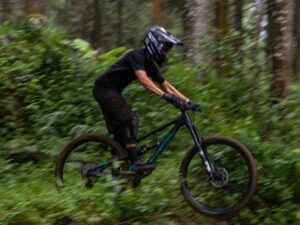 As a kick start, we will be introducing where the Polygon bikes made from. Polygon is a bike manufacturer based in Sidoarjo, East Java, Indonesia. This company has been in the industry for around 33 years and throughout the years this company has consistently collaborated with industrial engineers, pro riders, and creative thinkers across Asia, Europe, and North America to create a futuristic bike.
What's so special about Polygon is that this company comes with manufacturing facilities all over the world, able to meet the market demand by producing up to one million bikes per year, and offering more premium bikes for consumers at very competitive pricing. In terms of price, Polygon provides the most affordable pricing within the quality it offers.
Speaking of manufacturing, do you know what brands does Polygon make frames for? Aside from manufacturing frames for their brand (Polygon), they also makes frames for big US bike brands like Marin.
Technology That Made Polygon Bike
Polygon is widely known for its investments in bike research and always aims to be one step ahead of its competitors in terms of having good craftsmanship and using the latest technology. This is why Polygon bike always uses high-quality components from famous brands like Fox, Shimano, Entity, FSA, and SRAM. Besides, their bike frame is already UCI-approved.
Three points of the most outstanding and innovative technology from Polygon are:
FS Independent Floating Suspension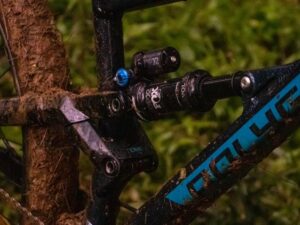 This technology splits up the suspension behavior and the back wheel movement which allows Polygon bike riders to feel the incredibly sensitive ride no matter how bumpy or rough the terrain is. Besides, this technology also works on any technical trail while still maintaining the suspension progressive.
ACX Carbon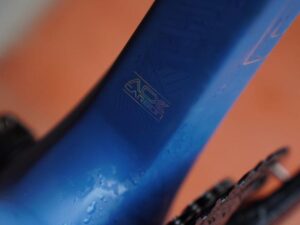 Just know that it is not exaggerating when you see a Polygon bikes review and they tell you that the company has taken their bike to another new level with their development in carbon fiber because ACX carbon is in fact, considered the most lightweight yet strongest and studies material a manufacturer ever used to build bike frames.
ACX carbon is a result of a perfect combination made with Modulus M series carbon with Toray T700 which optimizes the rigidity and strength of the Polygon bike. ACC carbon is constructed with weight savings without sacrificing any endurance or durability, exactly a wishlist of many cyclists.
ADG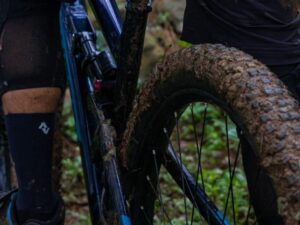 A small change made by Polygon indeed resulted in a huge difference. By using a flip-chip system, Polygon creates an ADG technology for their bike and allows its riders to adjust small changes needed to get higher performance.
Performance of Polygon Bike
Some readers might still think "are Polygon road bikes good?" or wonder about the performance of Polygon's bike in general, not only the road bike. First of all, Polygon understands that most riders wish to stay healthy when investing in a bike. They also know that riders are looking for a bike that is not only lightweight but has a strong-built and stiff frame. Hence, all Polygon bikes come out extremely durable.
When investing in a Polygon bike, you will have to be prepared because you will get an incredible riding experience because of every detail offered by their bike, every component and part is designed to give you comfortable and smooth riding. Besides, the Polygon bike is also designed to perform well on any trail with a powerful suspension system that allows the rider to get the additional speed they need while enjoying the long riding.
Because this brand provides riders with a perfect unrivaled riding experience, Kurt Soge, a champion cyclist who won the Red Bull Rampage in seasons 2015 and 2017 stated that he prefers Polygon over other brands of bikes.
Polygon Bike Categories
Polygon bike offering varieties of bikes, such as:
Road Bike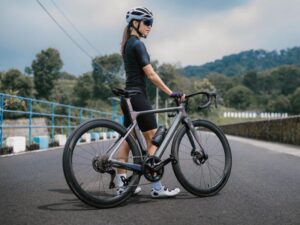 Polygon road bikes come in three types: performance bikes (also known as race bikes), all-rounder bikes, and gravel bikes. A performance bike is designed to offer speed and agility during the ride, suitable for riders who are looking for a bike that can go fast, climb well, corner neatly, and be in front of the race with good endurance.
The endurance bike adapts and combines the traits of both performance bike and endurance bike. With the mixed carbon-alloy frameset, this bike is light enough for climbing and aerodynamic enough for sprinting over the smooth pavement with the comfort of an endurance bike. If you are looking for a road bike that can do well for climbing, this all-rounder bike is a perfect choice.
As for the gravel bike, it falls into both road bike and touring bike categories. The frame of a gravel bike is designed to be lightweight with large tire clearance and easy handling, allowing the bike to tackle almost all-road. A gravel bike is a perfect choice for riders who look for a bike that can run on singletrack and is still capable of commuting.
Mountain Bike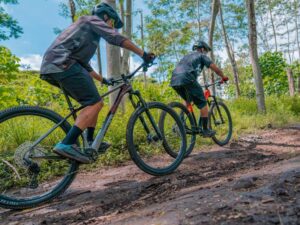 Polygon mountain bike falls into these types:
Polygon Cross-country Mountain Bike;
Polygon Trail Mountain Bike;
Polygon Enduro Mountain Bike;
Polygon e-Bike.
For a trail mountain bike, you can choose between Siskiu T7 and Siskiu T8. The difference between both is in the groupset. Siskiu T7 uses a Shimano Deore groupset while Siskiu T8 uses the higher Shimano SLX mix groupset.
If you are looking for a cross-country mountain bike, you can go and look up the Siskiu D series while looking for a bike that performs well downhill and uphill (endurance bike), Polygon offers the Siskiu N series.
Other Types of Bikes
Besides road bikes and mountain bikes, Polygon also has other types of bikes such as:
Conclusion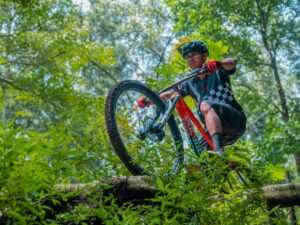 The Polygon bikes review 2021 has been constantly positive. The Loam Wolf community said they enjoyed the stability and balanced feels while riding the Polygon Siskiu T8 as well as being amazed by the paint that in their words, made the bike stand out without being too flashy.
Now as a Singaporean, you can have the Polygon bike shipping to the front of your doorstep without having to think of the customs clearance document and payment anymore because Polygon already has the official distributor branch in Singapore. If you want to get the original piece of Polygon bike, parts, or accessories, you can visit Rodalink.
You can also register to become part of the Rodalink community to get a special deal and participate in events made only for members. Make a purchase and collect the points that you can later redeem as a shopping voucher. Besides, every member will get a special price for bike service and maintenance at Rodalink's one-stop cycling shops.
Get your dream bike now only at Rodalink because they have all the types of bikes that will suit your riding style and also come at a competitive price that won't break your bank account. Or, you can always choose their buy now and pay later options by using ShopBack as your payment method with all 0% installment charges.