Foldable bike is perfect for you that is looking for a simple and compact bike to have. If you are confused about what to get when you want to buy a folding bike, Polygon folding bike might be one of your choices. Here we will talk about folding bike, types of folding bike, and Polygon folding bike so that you can finalize your decision on what is the best foldable bicycle, especially for you!
What is Folding Bike?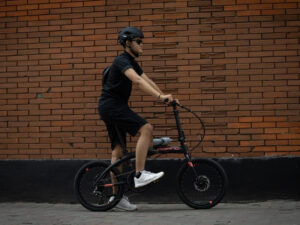 Folding bike is popular among the riders who prefer to have a neat and simple bike, because folding bike can be easily stored. Then, what is actually a folding bike? A folding bike is exactly what it sounds like, a bike that can be folded. They are made to be a space-saving option for urban commuters and riders where available space is a concern.
The most practical two-wheeled mode of transportation might be a folding bike, since it is just as effective at getting you from one destination to the others as a full-size bike, but it can be stored in a car trunk, under a desk, in a closet, on a boat, or inside an RV or van.
Since the wheels on folding bikes are smaller to make them more compact, the riding physics are completely different. Although they don't have a full-size bike's top speed, they are simpler to accelerate. They also feel more agile, which is helpful when avoiding obstacles like foot traffic and hazardous conditions on the road.
Types of Folding Bike
Folding bikes come in a variety of sizes, styles, and gearing configurations. Some even have basic suspension systems. Small-wheeled and normal-wheeled folding bikes are the two main categories. Here are what you need to know about them before deciding on what type of folding bike that you need to buy!
Small Wheels Folding Bike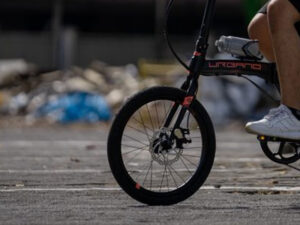 The small wheels folding bikes typically have 16″ or 20″ wheels and are equipped with the typical city bike extras, such as bells, mudguards, chainguards, luggage racks, and so forth. Small-wheeled folders are considered the "classics" of the folding bike industry and are primarily marketed toward commuters and city dwellers who are limited on storage space.
This and other bikes with smaller wheels are made to fold up extremely small, but as a trade-off, they are not as good for long distances as their big-wheeled relatives.
However, a bike that can be easily and covertly stored under a sofa, under your train seat, or under your desk is sure to be appealing if you would like one for quick trips around the town or city, need to use public transportation but cannot bring regular non-folding cycles, or do not have secure bike storage at your workplace.
Full-size Wheels Folding Bike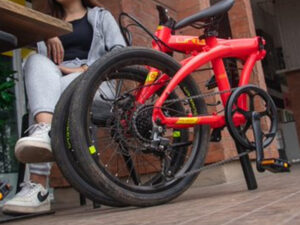 Full-size wheels folding bike usually utilizing 700c or 26″ wheels. These are more like the common bikes that added convenience of folding for transportation.
Even though the term "folder" or "folding bike" typically conjures up images of small-wheeled urban cycles, many manufacturers have embraced the idea to cover all types of bikes and now offer high-performance folding road bikes and mountain bikes that allow cycle addicts to satisfy their addiction while traveling.
When an exterior bike rack is either not suitable or just not preferred, such bikes can be conveniently stored in the boot of a car or motorhome.
This may be due to security concernsac. If you frequently fly and are put off by the difficulties of transporting a "normal" bike, a folder might be what you're looking for. They have the added benefit of being small enough for air travel without the need for oversized bike bags and the additional fees they entail.
Polygon Folding Bike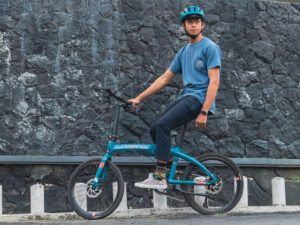 If you are looking for the best folding bike brands that is most likely still in for your budget, you can try to get polygon bikes. Polygon offers a lot of different bikes, including Polygon city bike and of course, Polygon folded bike. You can purchase their Urbano Series, which includes Polygon Urbano 3 and Urbano 5, for folding bikes.
A lot of people has been reviewing Polygon Urbano 5 vs Urbano 3. If you are still deciding which one to gets, you can try to look for some Polygon Urbano 5 or Polygon Urbano 3 review on the internet so you can chose which one is the best-suitted for your needs.
The 20″ wheels and lightweight ALX frame of the Polygon Urbano are designed to give the rider a more upright riding position that improves visibility and comfort. Urbano was created for those of you who want to live an active lifestyle and want a unique, useful, and portable bike. As you unfold it, a life will come into view.
The Urbano Series has eight speeds, which will make running errands easier for you. If you always bring bags, racks, or baskets on your daily rides, this bike is also suitable for you. It is Polygon aims to create this bike to support your lifestyle, so you can ride around and do some errands easily.
Conclusion
Folding bike is the bet choice if you are looking for a bike that you can use for your daily activities. It is also compact and easily stored. Polygon might be one of the best brands that you can choose if you are looking for the best budget folding bike in Singapore. You can get the best price Polygon Urbano 3 and Polygon Urbano 5 Rodalink!
As the official distributor of Polygon folding bike Singapore, Rodalink also provides other riding needs, such as accessories, child seat, helmet, bike tires, and apparel. You can get all of that at the best price and guaranteed original.
You might also think about joining the Rodalink community to receive better discounts and offers. Rodalink can be your dependable cycling partner as you live out your adventurous riding dream right now!
Get Your Polygon Folding Bike Now!