Choosing the best bike for your first ride is a serious matter. You need to choose the best bike that suited you the most. If you are preparing for your first bike ride, it is better for you to choose hybrid bike rather than the other type of bikes. One of the best bicycle brand that you can choose is Polygon. Before buying them, you need to read Polygon hybrid bike review below so you can find the best hybrid bike for your ride!
Polygon Hybrid Bike Review
Polygon cycle is one of the most famous bicycle brand. They have several model of city or mountain bikes, such as Polygon Path 2, Polygon MTB, and others. They are also releasing several models for hybrid bicycle, one that might be the best for you. If you are looking for the best Polygon hybrid bike, here are several reviews that must be useful for you!
Polygon Heist X2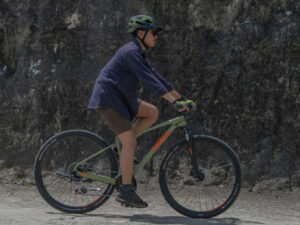 Polygon Heist X2 700c bike is one of the earliest modeels of Polygon hybrid bike. You can find so many Polygon Heist X2 urban bike reviews on the internet that praise this bike as one of the best urban hybrid bike out there.
One of the most well-known hybrid bikes, the Polygon Heist X2 has been used by thousands of cyclists worldwide for everything from weekend jaunts on nearby fire trails to long-distance touring. With a number of upgrades intended to make it easier for you to explore the outdoors on two wheels, the Polygon Heist X2, now in its sixth generation, maintains its heritage of adventure.
Even when this bike is one of the earlier releases of Polygon, Polygon Heist X2 2022 is still worth your every penny! This updated model now has semi-knobby tires and a Suntour NEX front suspension fork, which increase rider comfort and strengthen the bike's light off-road credentials.
Quality and lightweight Entity alloy bars, stems, and seat posts make up the Polygon Heist X2 set. The double wall alloy rims on the wheels give them extra strength and durability. For a neat appearance, the gear cables now run inside the frame, and the bike comes with pedals. You can try this bike for the best riding feels no matter what tracks you are headed up to, equipped with high-quality Shimano drivetrain mix.
Polygon Heist 3.0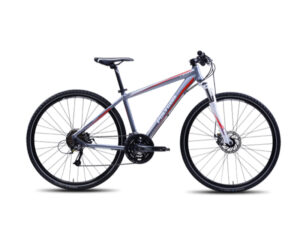 This Heist bike that is not from the X series is famous for it's light body and fast performances. This bike might be the perfect one for you if you are new to riding and looking for a hybrid bike that is easy to use and just want to use it for daily basis.
The Polygon Heist 3.0 is perfect for daily use and is great for short trips to the gas station, commuting to work, or a 40-kilometer bike ride. It has a 27-speed gear set that makes climbing nearly any hill easier.
The lightweight frame and semi-road bike tires are the ideal match for maximum power. When necessary, the brakes function flawlessly, and it has excellent traction on the pavement. Dependable, effective, quick, and light, this bike might be the perfect companion for your first ride ever!
Polygon Heist X5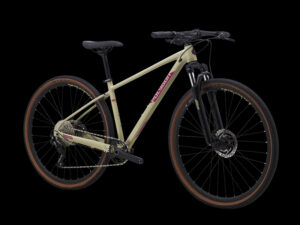 Even though there is Polygon Heist X2 and Polygon Heist X5, there is no Polygon Heist X3 for you to consider. The Polygon Heist X5 review on the internet has been praising this bike for it's excellent performance. The AL6 Urban Cross Hybrid frame, which is the ideal fusion of strength and comfort, serves as the foundation for the Heist X5.
The Polygon Heist X5's frame was responsive to slow climbs and sharp turns and could handle the potholes and bumps. Additionally, this frame has a high ground clearance at the bottom bracket, allowing you to ride over curbs without worrying about the frame hitting the ground below.
This Cross Hybrid has a sturdy and light alloy frame that can withstand hard curb hits and rough urban road surfaces while still being responsive enough to maneuver in traffic. This bike is suitable for you that has just started your riding journey and are yet to decide what track is the best for your bike-riding, equipped with a Shimano Deore Mix Groupsets.
Polygon Heist X7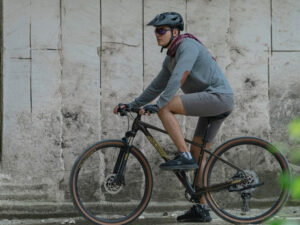 The Polygon Heist X7 2021 series bike is equipped with a light and rust-resistant alloy frame, and supervised the experienced polygon manufacturer's quality control manufacturer. It has 11 speed options from Shimano Deore Mix to face long-distance road terrain. Equipped with internal cable routing, thus making a neat and fashionable look, and wheels that can be removed easily and quickly without using a tool.
Polygon Heist X7 review on the internet was full of praises about this bike specification. This bike equipped with hydrolic brake from Shimano that support it's maximum use. The design of this bike was also amazing. Both the top tube and the bottom tube had minimalist designs that were tasteful. The gloss finish paint job was of the highest caliber and provided a polished appearance. The bicycle had an appealing appearance thanks to its color-coded rims and stark Black fork.
Conclusion
Looking for the best bike for your first ride might be a confusing matter. For your recommendation, you can choose to ride on hybrid bike from Polygon. There are several hybrid bike from Polygon that have been famous on bike reviews on the internet, such as Polygon Heist X Series. If you want to get your Polygon hybrid bike Singapore, you can get it from Rodalink! We also wrote a separate and more detailed Polygon Heist review.
Rodalink is the official distributor for Polygon hybrid bicycle Singapore. Additionally, Rodalink offers a variety of bikes from other well-known brands. In addition to bikes, you can find a wide range of gear to finish off your cycling outfit, including parts, accessories, tires, women-bikes, apparel, and protection.
Any products you buy for around $200 Singapore dollars or more will be delivered to you without any additional shipping fees. Regarding the bike purchase, the Rodalink team will see to it that the bike is delivered to your address in a ride-ready condition. In the past, cycling has been simple if you start your trip with Rodalink.
Explore Polygon Hybrid Bike Now!