Are you looking for a road bike with premium quality but coming at a competitive price? Wishing to have a bike suitable for your needs? Please take a look at the Polygon road bike and give it a shot.
How many types of road bikes does Polygon have? Is it worth investing in? Here is a brief Polygon road bike review that hopefully can give you a little insight before deciding whether to buy them.
What is Polygon?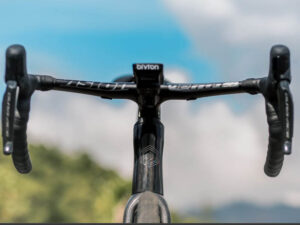 Polygon has been collaborating with industrial designers, engineers, innovative thinkers, and professional cyclists based in Asia, Europe, and North America for over 30 years to design, build, and manufacture world-class bikes.
Polygon bike is one of the few international bicycle brands that have its manufacturing facilities which allow the company to control all sides of the production process starting from frame welding craft up to the best-in-class assembly and painting amenities.
Polygon Group, as a company, is passionate about creating and working hard to create authentic and new designs that are easily relatable to riders. Polygon is predicted to have provided the market with up to one million bikes per year. They offer different cycle ranges to enable aspiring riders to choose from them.
Many pro riders around the world put a certain level of trust in Polygon bikes because they're proven to be high in quality, affordable, and ultimate comfort. But of course, Polygon also has bikes that are suitable for beginners.
Polygon Road Bike Type
There are a few types of Polygon road bike that are suitable for different terrains, such as:
Polygon Helios Series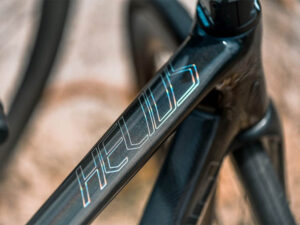 The Polygon Helios series is a performance road bike. They come with seven race models for the A-series and eight endurance bikes for the AX series. Let's see the difference between both in the description below:
Polygon Helios A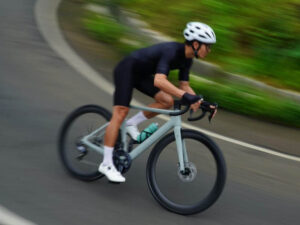 One example of this bike is Helios A7 built with a UCI-approved and responsive ACX frame—manufactured with an ACX advanced aero carbon frameset, assuring lightweight and aerodynamics. The rigid headset adds stiffness to the frame.
It is coming with Shimano 105 group set on par with the Dura-Ace groupset in performance, making this bike reliable and strong enough for riding through many miles. The Shimano 105 also weighs a bit less than Dura-Ace. If you want a bike that allows you to go fast without leaving turbulence behind, look for Helios A7.
Besides the A7, Rodalink also has another model for this type of series that differs by its price and groupset used. You can visit Rodalink to look for one that suits you more.
Polygon Helios AX Series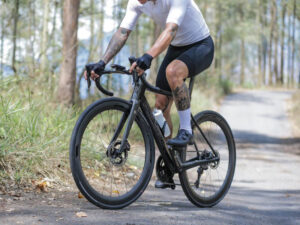 Let's take the Helios A9X as an example for this series. This bike is specially built to win road races, carve flowing descents, and smash along flat roads. The frame is constructed with the high strength T-Series carbon fiber combined with the high modulus M-Series carbon fiber allowing the frame to be lighter and stronger.
Boasting a high-end selection of parts, Helios A9X uses Shimano Dura-Ace Di2 2X12-speed groupset which delivers the world's fastest and most precise shifting, allowing the bike to be more reliable and faster also giving a more intuitive riding experience.
Since this bike is exclusive, you can have it by filling the pre-order form at Rodalink's website first, then let Rodalink reach out to you via email once they've ensured the availability of the bike. Once you have done the payment, Rodalink will prepare your Helios AX series for you and deliver it to you in ready-to-ride form.
Polygon Strattos Series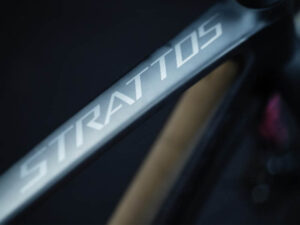 Polygon Strattos series come in two types, a performance bike and an all-rounder bike. The Polygon Strattos S5 is a regular all-rounder bike, while Polygon Strattos S5 Disc Brakes is more of a performance road bike.
What differs between both is that Polygon Strattos S5 comes with V-Brakes while the Polygon Strattos S5 has hydraulic disc brakes. For the frameset itself, the Strattos S5 Disc Brakes are more aerodynamic than the original Strattos S5. Strattos S5 Disc Brake also comes with TRP Rotor, made for a race bike.
Aside from Strattos S5, there are Polygon road bike Strattos S2 and Polygon Strattos S3, which are all-rounder bikes. What differs between Polygon Strattos S3 with S5 is that Strattos S5 comes with a tapered head tube while Strattos S3 is a straight head tube. The groupset used in Strattos S5 is Shimano 105 R7000, while Strattos S3 uses Shimano Sora R3000 and Shimano Strattos S2 uses Shimano Claris R2000.
The most significant differences between these three types of Strattos series are their price and, of course, the groupset they use. Different parts offer different riding experiences. You can choose which is the most suitable for you within your budget.
Reason Why Should Polygon Bike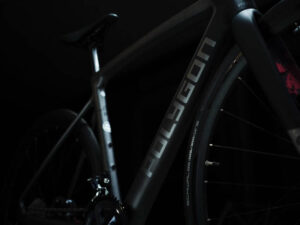 First of all, with the quality offered, Polygon road bike price is still considered affordable compared to other brands while serving the technology and qualities of the bike that are not far off. Polygon owns its manufacturing facilities, assuring that each bike is produced under strict quality control before being sold in the market, allowing them to produce quality over price products.
Polygon is very well-known for its interest in doing research, making them a step ahead of its competitors in terms of having artistic bikes using the latest technologies. On a special note, Polygon's bike frame has been certified by UCI-standard.
Polygon's bike also has been taken to another new level because of the company's developments in Carbon Fiber. ACX Carbon is lightweight and considered the strongest and sturdiest material used to build bike frames.
Most riders are seeking a bike that is lightweight, stiff, and strong-built. These three qualities are offered by Polygon to every cyclist out there. Besides, Polygon's components and parts are designed specifically to provide comfortable and smooth riding.
Conclusion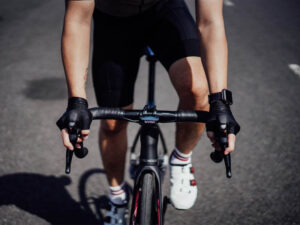 Polygon is one of the best bicycle manufacturers in Asia, with over 30 years of experience in building bikes. Polygon has a comprehensive range of bikes that will fulfill the needs of every biker riding style. Their high interest in researching resulted in state-of-the-art bikes with the latest technology.
All of Polygon's bikes are certified by UCI standards, and the best components available such as Shimano. Hence, this brand has been trusted by world-class athletes. Polygon road bike price and all of the other bikes', in general, is more affordable with the quality of its offer.
If you are looking for a Polygon road bike, you can visit Rodalink as they're the official distributor of Polygon. Rodalink has a wide range of bike selections that you can choose according to your riding style. Even when you're new to biking, you will not have to worry because Rodalink can assist you in finding everything you need for your biking journey, starting from bike, accessories, parts, and apparels; Rodalink have them all.
If you are purchasing from Rodalink, you will have your bike delivered to you in a ready to ride form, or you can pick up the bike from Rodalink's offline store at East Coast or Jurong East after purchasing it via the online web store. You can also ride now and pay it later with 0% of the interest charge by using Hoolah as a payment option.
If you are interested to know more about road bikes, you can learn how to maintain your road bike and choose the best road bike sizing from the other page of our blog.