Are you the rider who loves to get lost in the countryside in your two-wheeled vehicle? Do you enjoy long-distance off-road riding? If you answer yes, you might like to get a touring bike. Before you rush to the nearest bike shop and hurriedly take any touring bike shoved to you, consider giving us a short while of your time as we introduce the Polygon touring bike for you.
What is a Polygon Touring Bike?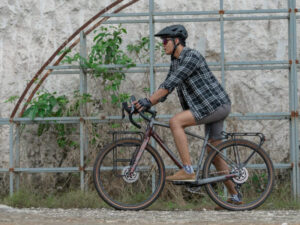 The touring bike is designed explicitly for multi-day rides where riders are allowed to carry the necessary load along the ride. In traditional touring bikes, riders' belongings are held in a pannier mounted at the bike's front or rear rack.
The traditional touring bike is commonly manufactured with steel material to ensure it is strong enough to handle both riders and the weight of their belongings. But things might get a little different with a touring bike by Polygon.
The Polygon gravel bike, such as the Bend series, is designed to allow its rider to go on an adventurous bikepacking trip. This bike is manufactured with an alloy frame and a complete carbon fiber fork combination to ensure its lightweight and durability.
The flared drop bar handlebar improves the aerodynamic feel, while the extra tire clearance allows riders to explore various terrains. The Polygon Bend R5 series is an example of Polygon's touring bike, which lives up to the slogan of "go wild and beyond," picturing how this bike can tackle almost every surface easily.
Polygon Touring Bike Type
There are a few options for Polygon touring bikes you can consider grabbing, such as:
Polygon Bend Series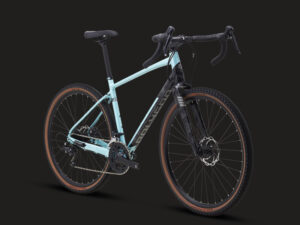 You might have heard about how the Bend series is the advanced version of the road bike Polygon. It is partially correct since the Bend series adopts the aerodynamic geometry of a road bike but with a more upright riding position and longer wheelbase, making it more suited to a gravel bike category.
The invention of the Bend series accommodates riders seeking higher flexibility for their rides. From urban sport to gravel touring and bikepacking, the Bend series is always ready to give support to your adventurous soul. Generally, the Bend series comes with a few subcategories, for example:
Bend RV
The Bend RV is manufactured with the lightweight ALX aluminum alloy frame with a higher head tube and geometry specifically built to suit off-road riding with slightly upright riding positions. The 700c wheels come with a wider tire than those found in road bikes, offering comfort for rides on any terrain.
The wider tire clearance and disc brake combo support a powerful braking system consistent in any road condition, enhancing riders' confidence during the ride. In conclusion, the Bend RV series is the type of bike that combines comfort and flexibility all at once.
Bend RIV
The Polygon Bend RIV series is probably the real go-getter for riders looking for a real touring bike. Bend RIV is specifically designed to offer extra comfort for long-distance rides. The material used to build this series of bikes is the responsive, lightweight, and durable ALX aluminum alloy frame.
Adopting the 11-speed groupset, this bike gives more reliable and best-performing shifting transitions. On top of that, Bend RIV is manufactured with internal cable routing that offers maximum protection over the bike while making it look stylish and neat.
The hydraulic disc braking system ensures the rider has the most powerful braking system that can perform well on any road under various weather conditions. The fender is ready for the bike, assuring riders to stay protected during the rainy day while the front and rear racks are prepared to carry your belongings.
Bend R
The Bend R series of Polygon Bike is manufactured to support the ride through sandy, gravel, and forest exploring while still capable of daily commutes to long-distance cross-town cycling.
The Bend R series comes in two models, the Bend R2 and Bend R5. Regarding the budget-friendly, Polygon Bend R2 costs lower than an R5 while the R5 offers higher-end components.
The higher head tube and gentler heart tube angle allow riders more comfortable steering and upright riding positions. The lightweight ALX alloy material with broader tire clearance assures the riders can enjoy forest exploration or all-day cycling routines.
Polygon Path Series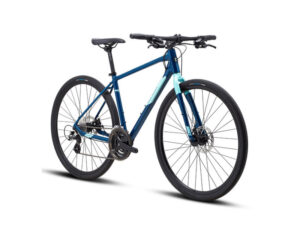 The Path series is also known as the ultimate commuter bike. Path series mixed the efficiency of a road bike with the comfort of a mountain bike, making it perfect for a social ride with your group of friends or helping you to get through the traffic and cross the urban road that is not always smooth and at ease.
The handlebar width is around 700mm, offering stable and better handling when crossing unpaved roads, as well as better control over your front tire.
Polygon Heist X Series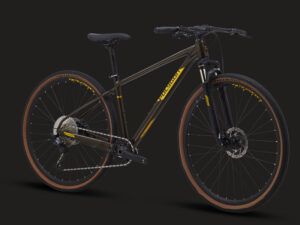 The Heist X series is designed to offer the best ride over any urban terrain and light off-road riding. With the 1x groupset combined with a hydraulic disc braking system, Polygon Heist X allows riders to shift their gearing quickly and provides a powerful stopping in any condition with easy maintenance.
Reason Why Buy Polygon Touring Bike
Need more reasons to motivate you to purchase the Polygon touring bike? Here are a few reasons that are worth considering:
Lightweight and Durable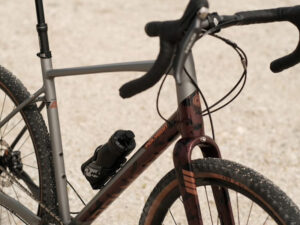 While the traditional touring bike is commonly manufactured with steel material that is a few kilograms heavier, Polygon's touring bike is manufactured with an aluminum alloy frame and a full carbon fork.
The ALX alloy material of Polygon processes the aluminum material with advanced technology in triple-butted tubing, resulting in an unmatched level of lightweight and durability. The frame manufacturing process has undergone strict quality controls before being marketed.
Best Performance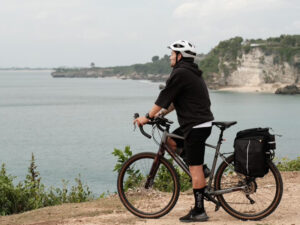 All Polygon touring bikes are equipped with the top brand's components like the Shimano groupset and hydraulic disc brakes for its higher-end bike and Tektro's hydraulic disc brakes for its mid-ranged one, improving riders' confidence in every rides while giving the utmost comfort when tackling various types of terrains.
Budget Friendly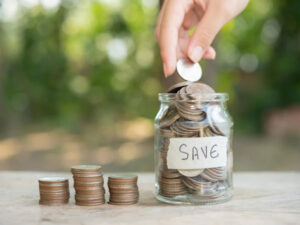 Despite equipping their bike with the great components of well-known brands, the price offered for each Polygon's bike is the most budget-friendly among any of its competitor bikes of the same level. You are welcome to do the market price research on your own to prove this claim.
Conclusion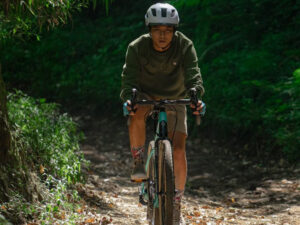 There are plenty of touring bike options out there in the market. Still, the Polygon touring bike is the only one that offers the best-performing bike at an affordable price range without compromising the quality. You can also read the Polygon Bend R2 review and Polygon Bend R5 review if you need to compare the extra budget of Bend R5 is worth the price.
No matter which series of touring bikes you aim to purchase, get the original one only at Rodalink. For a more beneficial purchase, you can register as part of the Rodalink community members to get special offers and deals. By becoming a member, you can also collect points from every purchase. These points can later be redeemed as a discount voucher.
Rodalink also partnered with Shop Back to allow their customer to purchase a bike with pay-later option with 0% of installment fee charges. Additionally, Rodalink has a group of professional teams in their one-stop cycling shop that will make sure to help you assemble your bike before delivering it to your address. All you need to do is make a purchase and wait for your bike to arrive in front of your doorstep, ready to be ridden.
Make your dream of exploring multiple places possible by getting the right touring bike. Begin the fantastic exploration immediately, and let Rodalink become part of your journey.