For a subtropical country like Singapore, the rainy season always becomes a challenge for many outdoor activities. Moreover, the climate change we have faced these past few years has caused the weather outside to become more unpredictable. Hence, many people decide to alter their outdoor exercise into indoor training. Let's get to know more about the turbo trainer benefits and consider doing your exercise without leaving the comfort of your home.
Introduction to Turbo Trainer
When discussing turbo trainers, the question of "why has indoor cycling become a popular fitness option?" has become one of the most asked questions around the internet. As we have mentioned before, the rainy season and unpredictable weather outside become one of the determining factors that make indoor training more favorable.
Moreover, some people might have a hectic working schedule while some married women will need to stay home and watch over their kids, lessening their chance to go for an outdoor ride. But of course, being unable to do outdoor riding is not a reason to stop you from achieving a healthier lifestyle through cycling, and using a turbo trainer is the solution to your problem.
A turbo trainer is a static device that provides the resistance form which replicates the road feels. In other words, you will get the same experience as if you are doing outdoor riding without leaving the comfort of your house. Generally, there are two models of turbo trainers, which are:
Wheel-On Turbo Trainers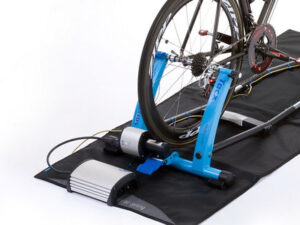 The wheel-on turbo trainers are a cheaper option for indoor training. The characteristic of wheel-on turbo trainers is it tends to be lighter and more portable. Usually, the wheel-on turbo trainer comes with an A-shaped frame that allows the owner to easily fold it up when not used.
To get started with wheel-on turbo trainers, all you need to do is replace your existing quick-release skewer and attach your bike to the turbo trainer through the rear skewer. Then, make sure your rear tire is pressing against the roller that is attached to the resistance unit. You might need to consider investing in an indoor training tire for your rear wheel to prevent the existing tire from wearing off quickly.
Direct-Drive Turbo Trainer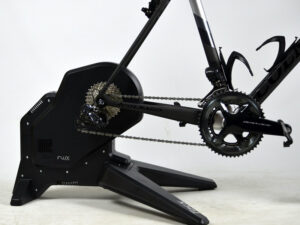 In general, a direct-drive turbo trainer offers a smoother and quieter ride compared to the wheel-on turbo trainer. Most of the direct drive turbo trainers are smart and interactive which allows riders to use cycling apps like Zwift through their turbo trainer.
Unlike the wheel-on turbo trainers which don't need to remove your rear wheel to get it moving, direct-drive turbo trainers require riders to remove the bike's rear wheel and place the bike frame onto the trainer while linking the chain to the turbo trainer's cassette.
This setting guarantees to help you create a quieter ride and prevent damage to your rear wheel tire. But at the same time, direct-drive turbo trainers usually weigh more than the wheel-on turbo trainer and cost higher too.
If you are under strict budget control, you should reconsider purchasing the direct-drive turbo trainer. But if you are looking for a more realistic road riding experience without minding the price tag, then this direct-drive trainer will be the best option you should not miss out on.
3 Turbo Trainer Benefits
You have already got brief information about what the turbo trainers are. Now it's time to answer another question that is concerned by many people out there: "are bike trainers worth it?". It is normal for people to ask about the value of something before they decide to invest in it and an indoor bike trainer is not an exception. Here are some benefits turbo trainers going to bring for you:
Turbo Trainer is Time-Saving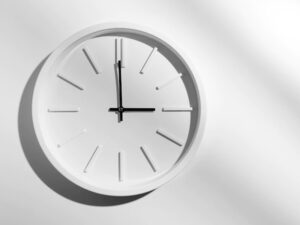 When you are preparing for outdoor riding, you might need to spare lots of time for preparation. This is because you will need to prepare your route and make sure your belongings will help you inside there's an unfortunate accident happens.
But with an indoor turbo trainer, you can get on your bike, warm up, and immediately get to experience the feeling of cycling outdoors. This is very helpful, especially for people with a packed schedule who need to get their exercise done faster so they can get back to work straight after the exercise session is done.
Turbo Trainer Allowing Riders to Bike Without Interruption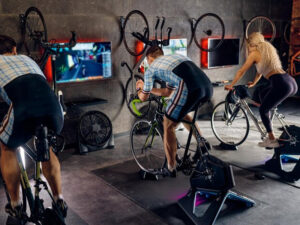 When you are doing outdoor cycling, there are lots of uncontrollable variables that will disrupt your specific training session such as the particular targeted interval training. Traffic light, for example, is one of the uncontrollable variables mentioned. With a turbo trainer, riders are allowed to be more focused on completing their workout session as the possible disruption has been removed.
Turbo Trainer Offers More Interesting Workout Session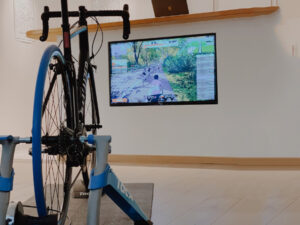 The turbo trainer is usually designed to be smart and interactive. With the advanced technology, riders can link their turbo trainer with a cycling app like Zwift and create an incredible indoor training experience that could motivate them to keep consistent with their training.
Riders can appoint a group biking or even join the bike racing tournament through the visual world with the help of the Zwift app. This way, a training session is not only healthy for your body, but you can also enjoy the whole training process.
Conclusion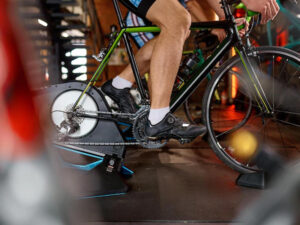 If you are asking whether is a bike trainer worth it or not, we will be telling you that both indoor and outdoor cycling equipment will be worth your investment. Both devices offer the same goals and health benefits with different experiences.
Some female riders might probably prefer to do indoor cycling more since one of the indoor cycling benefits for ladies' skin is reducing the direct contact with the UV light that is believed to fasten the aging process—which is preventable if you are using the proper UV light protection before heading off for outdoor riding.
For the tutorial on how to use bike trainers, you will need to first look at what type of indoor bike trainer you have decided to purchase. Wheel-on turbo trainers will have different settings from a direct-drive turbo trainer and vice versa.
To get a better understanding, we will recommend you to visit Rodalink. There, you will find a group of professional teams from their one-stop cycling shop that will gladly help you to explain how to use different types of bike trainers and help you to get one that suits your exercise goal and budget perfectly.
Rodalink also gets a wide range of bike selections—for both indoor and outdoor—outdoor— including the accessories, parts, and even apparel, all from the world's renowned brands. The collaboration between Shop Back and Rodalink is also helpful for people who are under strict budget control and wish to get their training equipment with a pay later payment method at 0% of installment charges.
Once you get your indoor turbo trainer equipment, a packed-up work schedule, bad weather, and the duty to watch over toddlers at home have no longer become a problem for your daily training schedule. Start your healthy lifestyle today and let Rodalink be your companion through these incredible milestones.