A gravel bike is a good mix between a road and mountain bike. It is a good versatile bike that you can take cycling in the smooth city pavement, or on some light dirt and gravel tracks. Since it has a different purpose, the geometry and build of a gravel bike will also be different compared to a road or mountain bike. Gravel bike has the characteristics of a road bike such as its drop handlebar, but the characteristics of a mountain bike on its thicker frame and wheels. Since the geometry is quite different, there is also a different sizing guide for a gravel bike. Even though you already have a set idea of your usual road or mountain bike sizing, when you want to buy a different type of bike, it is best to always check the size chart again. So here is a quick guide on gravel bike sizing for you!
Gravel Bike Size Guide
At Rodalink Malaysia, we carry both Polygon and Marin brands for gravel bikes. Here is the complete size guide!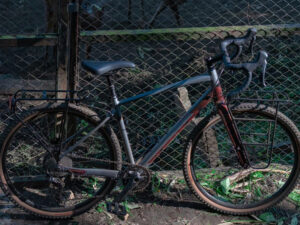 Polygon Gravel Bike Sizing
| Adventure | S | M | L | XL |
| --- | --- | --- | --- | --- |
| Height (cm) | 150 - 163 | 163 - 175 | 175 - 188 | 188 - 195 |
| Path X4, Path X5 | ✓ | ✓ | ✓ | ✓ |
| Bend R5, Bend R2 | ✓ | ✓ | ✓ | |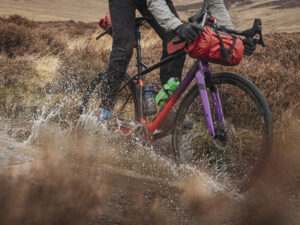 Marin Gravel Bike Sizing
Touring
47
50
52
54
56
58
60
Height (cm)
Gestalt
✗
152-160
160-168
168-175
175-183
183-188
188-193
Nicasio
146-152
152-160
160-168
168-175
175-183
183-188
188-193
Cyclocross
49
52
54
56
58
60
Height (cm)
Lombard
152-160
160-168
168-175
175-183
183-188
188-193
The numbers as the size refers to the length of the seat tube. For example, a Marin Gestalt Gravel Bike in the size 50 will have a 50 cm seat tube. This length is ideal for cyclists that have a height of 152 – 160 cm.
Utilitour
XS (650B)
S (650B)
M (700C)
L (700C)
XL (700C)
Height (cm)
Four Corners
150-160
157-168
168-178
178-185
185-193
For the Four Corners lineups, the XS and S frame size will fit a 650B tire, while the M, L, and XL frame size will fit a 700C tire.
Tips on Finding Your Perfect Fit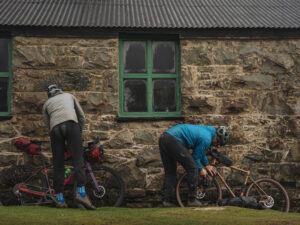 As you look at the size guide, you might find yourself in between sizes. Or, you might be considering that you have a longer torso or legs, so a basic size guide will not do your body measurements just right. Knowing your basic size will help you narrow down your options, since different sizes can offer different features as well. After figuring out your size basis, here are some parts that you can take into consideration, before finally choosing the right gravel bike size for you.
Tire Clearance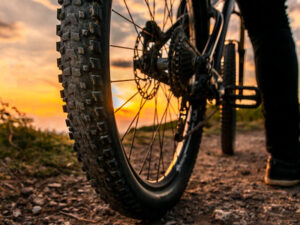 Tire clearance is the gap between the tire, fork, and chainstays. Usually, a bigger size gravel bike frame will have a bigger tire clearance, so cyclists can actually change up the tires to the size they prefer. But, for customizing this part, you have to also take into consideration the mud clearance and frame damage. Smaller bike frames with narrower tire clearance will usually come with a 650B tire size to compensate for the limited space but still have a good grip on the track surface.
Head Tube Length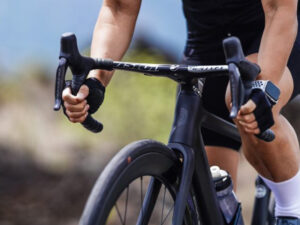 Head tube length will affect the height of your handlebars. Normally, this measurement is fixed, but you can always adjust it by adding or removing the headset inside the head tube. Taller head tubes will give cyclists a more upright riding position, which will be comfortable for more off-roading purposes. A shorter head tube will give the cyclists a riding position that benefits aerodynamics, suitable for fast-riding.
Bottom Bracket Drop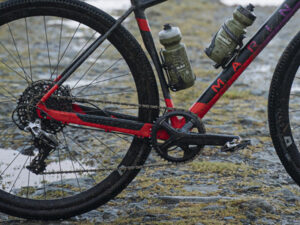 A bottom bracket drop is the vertical distance between the bottom bracket and the hub of your wheels. The smaller the bike size, the lower the bottom bracket will be, and it will give increased stability. But, it is also important to note that a lower bottom bracket will have higher risk of hitting your pedals against the obstacles.
Standover Height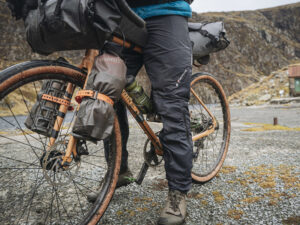 Standover height measures the distance between the top tube to the ground. If you have longer legs, you might be able to get away with sizing up your gravel bike since it has higher standover height.
Top Tube Length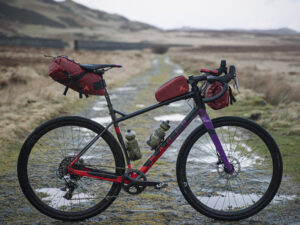 The top tube length is the distance between the saddle to the handlebars. If you are someone who has a shorter torso, you might want to consider to size down your bike size, so that it is more comfortable for you to reach the handlebars. If it is too long, you will be straining your upper body during the whole ride. On the contrary, if you have a longer torso, a top tube that is too short will make you feel cramped up and not as free to move around. Opt for sizing up your bike size so that you get a longer top tube and more room to move around.
That completes our guide on how to pick the right gravel bike size for you. You can visit Rodalink Malaysia store to get help from our professional team to get fitted into your perfect size! Just search for kedai basikal near me and pick our store location that is closest to you. You will get the directions and arrive at our store in no time!
If you decide to shop online, you can enjoy a free local delivery service, with various payment methods, and a 0% installment program. You can also add up the discounts by signing up to be a Rodalink Member. By doing so, you will be eligible for exclusive promos and events. We are also having bike parts and accessories live on our website now, as well as the best quality of Polygon and Marin bikes! What better Christmas gift idea than a dream bike for yourself or your loved ones? Start shopping now before the promo ends!
Discover Your Needs at Rodalink Now!