You might have heard the term cross country mountain biking, or XC MTB for short. It is one of the most popular types of cycling. If you are looking for more adventure and versatile actions on top of your bike, this might be the right one for you! Not to worry though, the tracks are not as extreme as you imagined it to be. For beginners, you can choose the easier ones and even make it as a leisure sport activity. If you want to test your skill and speed, you can even join some competitions!
What is Cross Country MTB?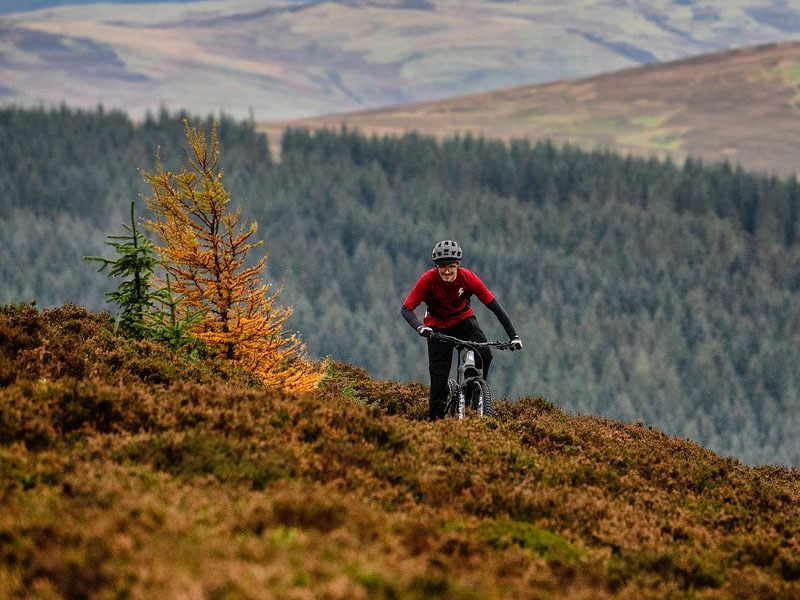 So, what is cross country MTB? Well, instead of cycling on smooth paved roads, you will be cycling on some off-road terrains, such as fire roads to twisting singletracks. For beginners, you will mostly be cycling on flatter tracks, with a few off-road climbs and jumps.
Compared to trail riding, cross country MTB can be considered as an easier version of it. The areas and the features ridden might be similar, but the focus of the ride is different. Trail riding focuses mostly on downhill while tackling technical natural features along the way, such as jumps, drops, gaps, and berms. On the other hand, cross country MTB focuses on speed, both up and down a trail while also tackling similar features at the same time. Additionally, trail MTB are much heavier to absorb the impact from downhill riding, while cross country MTB bikes are much more light and agile to increase speed.
Where You Can Do Cross Country MTB?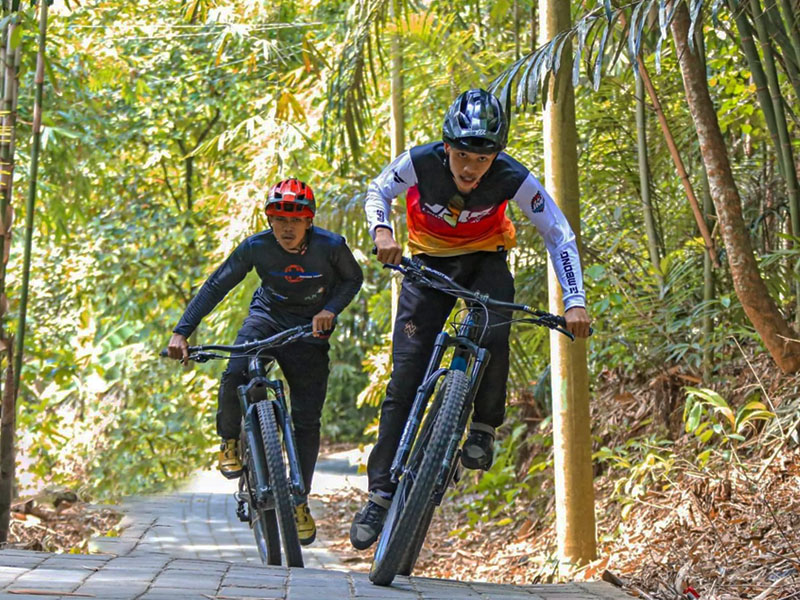 Finding a cross country MTB track is actually easier than you think. Since it is about riding on a track that is mostly surrounded by nature as its obstacles, you can do cross country MTB even at the paths or bridleways near your home. There are also several dedicated trail centers that you can go to in your town. Try to look for forest-like places or a cross country MTB community online and you will find where you can ride easily!
Explore MTB Trails in Malaysia
Essentials for Cross Country MTB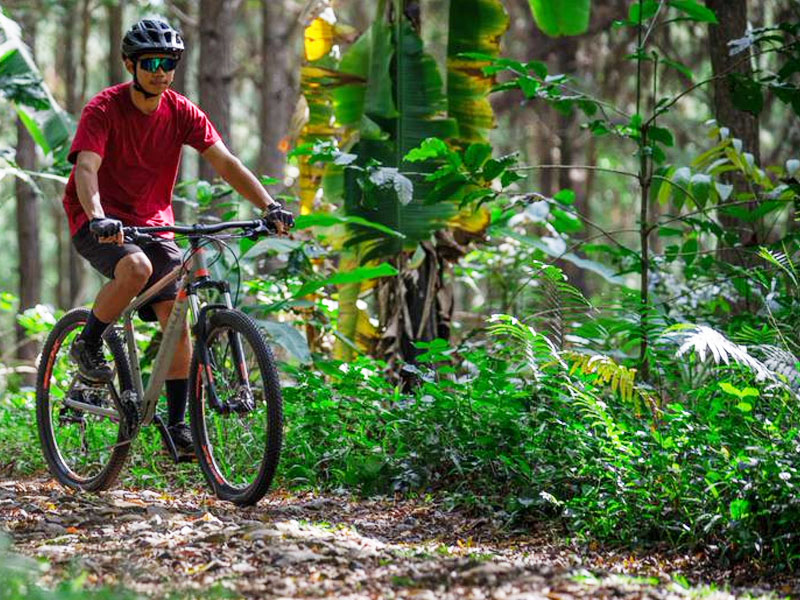 No matter what type of cycling you are going for, safety is always your number one priority! Your number one must have is a helmet. The Polygon Cliff Bike Helmet is a good one to start with. It is made with a lightweight yet durable polycarbonate shell, one-handed horizontal dial system for ease of use, removable and washable padding, removable visor, and 19 air vents for guaranteed cooling sensation. The next product you will need is an eyewear. Since you will be riding on mostly natural tracks, make sure to protect your eyes from dirt and mud splashes. The Polygon Muscle Sunglasses is a great choice with 100% UV protection.
To further upgrade your comfort and performance, you can invest in cycling clothes such as the Polygon AM Steele Short Sleeve Jersey paired with Polygon AM Agenor Cargo Pants. The material guarantees breathability and cooling features so that you are comfortable during your ride.
Lastly, since you will be riding through bumps, you need to make sure your feet stay in place on the pedal and do not slip everywhere. Clip-in shoes such as the Shimano MT501 Mountain Touring Bike Shoes will be very convenient with SPD type of cleats.
For the choice of bike, you can start with a more affordable hardtail MTB. Hardtail means that the bike only has one suspension at the front of the wheel. Our choice would be the Polygon Xtrada 5 Mountain Bike. Made from lightweight and durable alloy material, with Shimano Deore drivetrain, offering 2×10 speed options. If you are willing to invest in a dual suspension one, which will have suspensions on both front and rear wheel, our choice will be the Polygon Siskiu D5 Dual Suspension Bike. It is made from Polygon's specific ALX alloy material, with Shimano Alivio Mix drivetrain, offering 2×9 speed options.
Start your cross country MTB journey with Rodalink Malaysia now! Shop for your MTB bike and essentials by visiting our store. You can look for kedai basikal near me and pick the store location nearest to you. If you decide to shop online, you can enjoy free local delivery service, enjoy 0% installment, and choose from the various payment methods we offer. We are also having a sale on bike accessories, so now is the best time to shop! Remember to sign up to become a Rodalink Member from your very first purchase. Start collecting your points and be eligible for exclusive promos and events! Shop now!