In a previous article, we have discussed the differences between a gravel bike and a road bike (click here to read). Two of the most popular types of bike in the market, with each of its own following. From the bike frame geometry, handlebars, and tires, all of it has specific characteristics that serve different functions, best performing on its designated terrains. Cyclists should define their cycling purpose before committing to the type of bike they are purchasing, to get the best performance out of their investment.
But, once in a while, cyclists will want to switch up their riding style. Sure, one's favorite can be fast riding on smooth pavements. But, the fun does not need to stop where the pavement ends. What if a road cyclist wants to explore the forest outskirts every now and then? Is it possible?
Simply, the answer is, yes! When you dive in deeper to see the differences between gravel bike vs road bike, you will see that the differences are not enough to make such a significant impact. Actually, you will find yourself being able to get away with one bike for both uses! Although it is important to note that it still depends on the type of riding you are going for. Let's talk about it more.
Do I Need a Gravel Bike When I Already Have a Road Bike?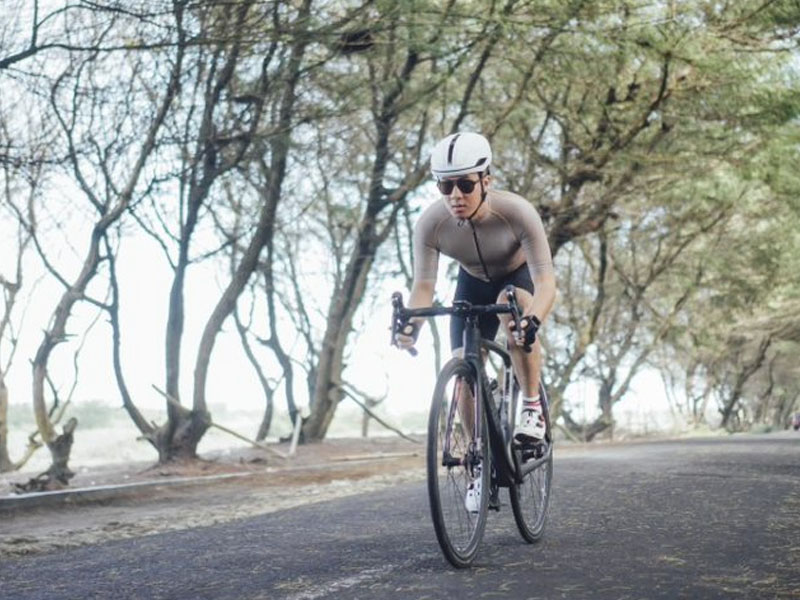 Per earlier conclusion, the simple answer is no, you do not need to have a whole other set of gravel bikes for gravel riding. But, it is still very dependent on the type or gravel biking you are going for. The most important thing to highlight is the tire width and tread.
For road bikes, they typically come with a 700 wheels and 28mm tire. If you are only going for a light gravel biking, riding on dry dirt tracks, your existing road bike is more than enough. Road bikes nowadays will actually offer a clearance space for tires up to 35mm. So, it is possible for you to get wider tires to accommodate both road and gravel biking.
Tips and How To Use Road Bike on Gravel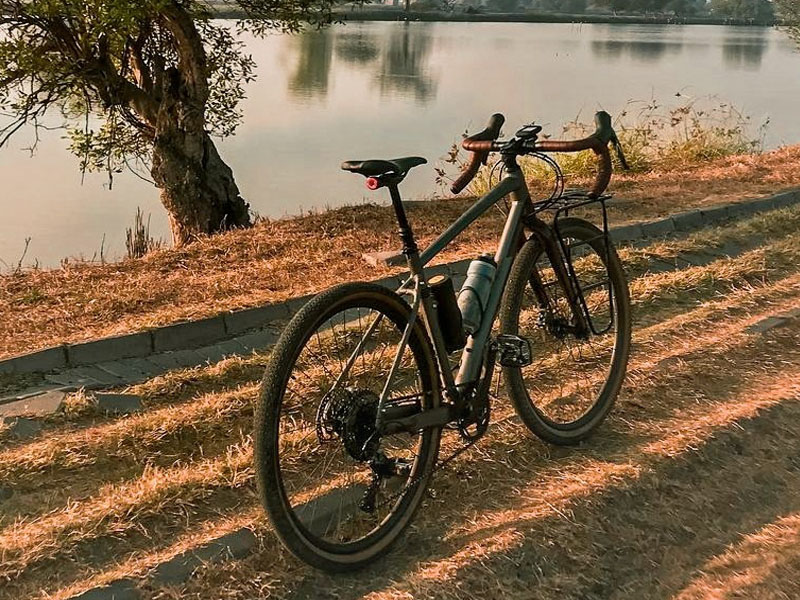 Now that you are ready to ride your road bike on gravel, here are some tips to help smooth out your ride!
Relax Your Posture
When you are riding on uneven surfaces, especially with slimmer tires, your tire will feel like it is going out of place from the bumps. Even though your subconscious response is to hold on tighter, you should be doing the exact opposite. Relax your shoulders, arms, and hands, but maintain a steady grip on the handlebar. Let your tire do its own thing of maneuvering around the obstacles.
INCREASE YOUR COMFORT WITH BEST JERSEY!
Steady Speed and Momentum
Tackling gravel obstacles might make you want to pause oftenly. But, this can actually cause you to lose momentum and even get trapped on some of the bumps, causing you to end up having to push your bike. Maintaining a steady speed will serve you a long way. Not too fast where you will be slipping everywhere, but also not too slow where you will lose balance. Once you find the speed you are comfortable with, try to keep it up along the whole ride.
This also applies for braking. Pull your brake farther away and slower, especially the front brake, so that you do not skid on the dirt or even face a sudden impact from braking too harshly. When you feel your tires beginning to skid, loosen the front brake and then pull the rear brake a little bit more than you usually would on the pavements.
Stay On The Saddle
Road biking might get you used to putting your weight point towards the front of your bike. But, during gravel riding, you have to keep your weight evenly distributed through the whole bike, if not, even more on the rear part of your bike.
Since you will be sitting more on the saddle, look for cycling shorts with endurance chamois or padding to add comfort for your rear, such as the Bellwether Overland Bibshort. This bib features a zippered waterproof pocket, contour pro chamois, and reflective accents.
On the same topic of distributing weight evenly, when turning, try to ride the further path instead of cornering. On top of dirt, the chance of slipping is far higher than when you do it on the pavement. So, try to keep an upright position during a turn, and keep your butt stay glued to the saddle!
Choosing Paths
On dirt, you can usually see the marks other vehicles have left. This indicates that the line is easier to be ridden through. So, try to ride on where cars or other bikes have left their trail marks.
And that concludes our tips on how to use your road bike for gravel riding. Now, let's start your adventure both on the pavements and gravel! To find high quality road bikes, you can visit Rodalink Malaysia. Look for kedai basikal near me and choose the store location closest to you. Our team is ready to find your perfect bike fit! You can also enjoy free local delivery as well as 0% installment from our payment methods. Plus, we are also having a bike accessory sale! This is the best time for you to shop! Make sure you are also signed up to become a Rodalink Member to enjoy exclusive promos and events. Shop now!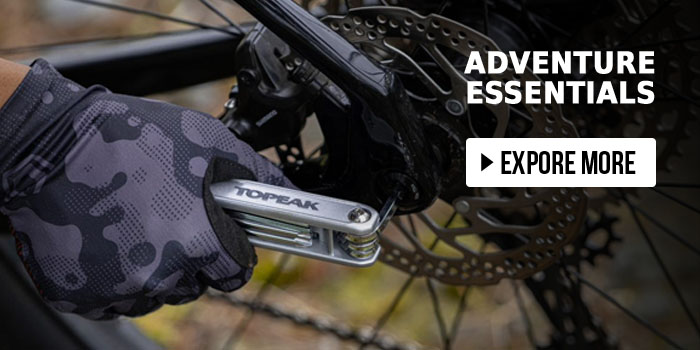 All You Need in One Click!