Diving into the world of cycling, there are a lot of bike types you can choose from. Each bike type does not only differ in their design and appearance, but also the function. There are bikes that are specifically designed for aiming speed, facing extreme terrains, day-to-day cycling, or a good mix in between all of it. In this article, we will be talking about gravel bikes.
You might have heard about gravel bikes before. It is actually one of the bikes under the category of road bikes. A road bike is typically a bike that is designed to aim for speed, cycled on smooth pavements. In order to give a variety to the usual cycling in the city, a gravel road bike is designed for fast-riding, but also able to be cycled on rougher terrains. You can take your gravel bike to cycle through light dirt, rocks, gravel roads, forest tracks, trails, byways, or bridle paths. Keep on reading to learn more about gravel bikes!
What is a Gravel Bike?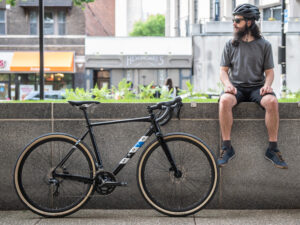 Gravel bike is the type of bike that aims for speed. The design will have a drop handlebar, making the cyclists' position lay flat on top of their bike. It will increase the aerodynamics so that cyclists can cut through the air while riding. But, compared to other bikes that are also in the road bike category, a gravel bike has a rougher build. The frame and tires are slightly thicker, making it more durable while facing obstacles on harder terrains.
Gravel bike is a good bike to have for a day-to-day commute. Cyclists can ride it comfortably on the road, while also chasing speed if they want. If cyclists are looking for a slight off-roading in nature, they can do just that as well!
Characteristics of Gravel Bike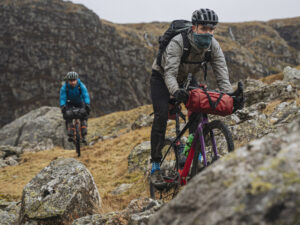 Here are the characteristics of a gravel bike that differs it from other bike types.
Build of Gravel Bike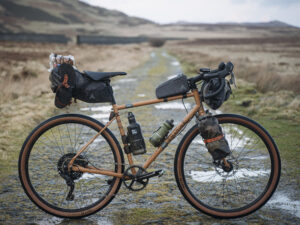 As mentioned before, the build of a gravel bike is slightly rougher than other road bikes. It has a thicker frameset and tires as well. Starting from the frame, it is shaped to help cushion the ride. The particular curved and flattened sections in the chainstays and seatstays will help with comfort while you are sitting on top of the saddle. It is to increase the shock-absorbing feature so that cyclists can stay comfortable on various terrains. While other parts are wider to enhance its durability against bumps while off-roading. Gravel bike also has a more upright riding position, meaning the head tube is longer with a shorter reach towards the saddle. This will give a more comfortable riding position for longer rides. Cyclists will be able to shift their weights while maneuvering their bikes to tackle obstacles.
Tires of Gravel Bike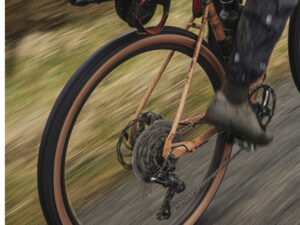 The tires of a gravel bike are either a 650b or a 700c. You might be wondering, what is the difference between the two? Let's find out!
A 650b tire will be smaller and better for rolling on rough terrains with looser surface, such as a plain dirt track. A 700c tire will be able to roll easier on rougher terrains such as big rocks. Most gravel bikes will come with 700c tires, but you might come across ones with 650b tires as well.
Handlebar of Gravel Bike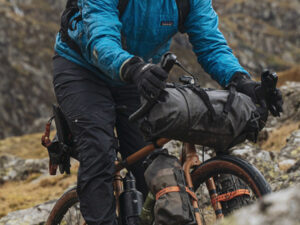 Most gravel bikes today will come with a drop handlebar. It means that the handlebar is situated lower than the saddle. The stem of the handle itself has 2 parts, one that is shaped like a normal flat handlebar with a slight upturned point. The second one is the drop part, where it curves downwards and towards you. The drop handlebars give more stability and control, as it is wider and provides a natural riding position.
Frame Materials of Gravel Bike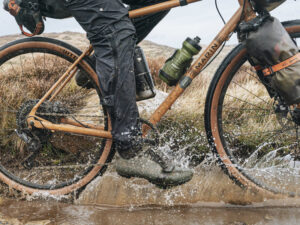 The most common bike frame materials used are steel, aluminum or alloy, and carbon fiber. Bikes nowadays mostly use either an alloy or carbon fiber material, as steel is the OG for back in the days. Let's see the benefits of each one!
Carbon fiber is usually the lightest material between the three. Even with its lightweight and flexible features, it is still very stiff and strong to endure any terrains.
Alloy is the more affordable option compared to carbon fiber. It is still lightweight and able to stand its durability against any terrains.
Steel is the most affordable between the three materials and also durable, but it is less likely to be used nowadays.
Conclusion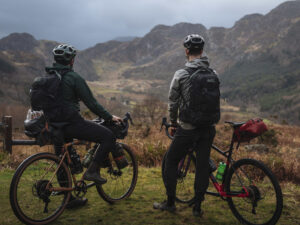 Getting a specialized bike for a certain type of cycling can offer much more benefits. But, for everyone who is just looking for a multipurpose bike for a certain fun in the week, you can never go wrong with a gravel bike. It is good for smooth rolling on the city pavement, or even a little bit of off-roading in nature.
To purchase your high quality gravel bike malaysia, you can visit Rodalink Malaysia. We offer gravel bikes from brands such as Marin and Polygon, both reputable brands for manufacturing one of the top quality bikes in the market.
For beginners, we would recommend the Marin DSX Gravel Bike. Made from alloy material, with 700c tires, and a 9 speed option. If you are willing to splurge, we have the Polygon Bend R5 Gravel Bike. This one uses a Polygon special mix of Alloy ALX material, 650b tires, and prestigious Shimano GRX drivetrain with 11 speed option.
To check out the Marin gravel bike and Polygon gravel bike malaysia and get professional help, you can visit our offline store. Search for kedai basikal near me and pick our store location that is nearest to you.
Want to shop conveniently? Just visit our website for a seamless bicycle shopping at home! We have a free local delivery program and offer various payment methods, including a 0% installment! To top it all off, we are also having a sale for bike parts and accessories, so you can complete your gravel bike essentials right away! To enjoy more benefits, you can sign up to become a Rodalink Member and get invited for exclusive promos and events. Shop now!