If you are a fan of practicality and have been looking for an easy way of transporting, a folding bike is your best pick. Folding bike, or more familiarly known as basikal lipat, is basically a bike that you can fold into a smaller size and shape. This ability makes the bike super compact to store and bring with you. It serves the basic purpose of a bike as a transportation means, with still guaranteed comfortability and durability. We have covered the base topic of basikal lipat before, what it is and its benefits. If you want to check it out, just click here.
In this article, we will be focusing more on how to choose the right folding bike for you. Just like any other bike types, there are several options that you can choose from in the market. From the sizing and fit, to its performance, price points, and many more. Let's dive right in!
What to Consider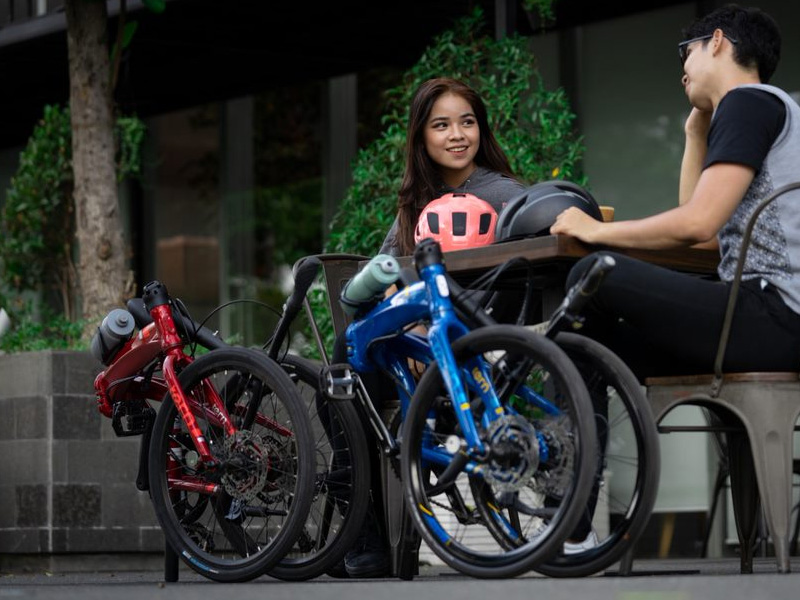 Folding bikes might be a smaller category in the cycling world, but it still offers a lot of product line up in the market. When it comes to determining which one that will fill your needs, here's what you need to consider to narrow down your choices.
Foldability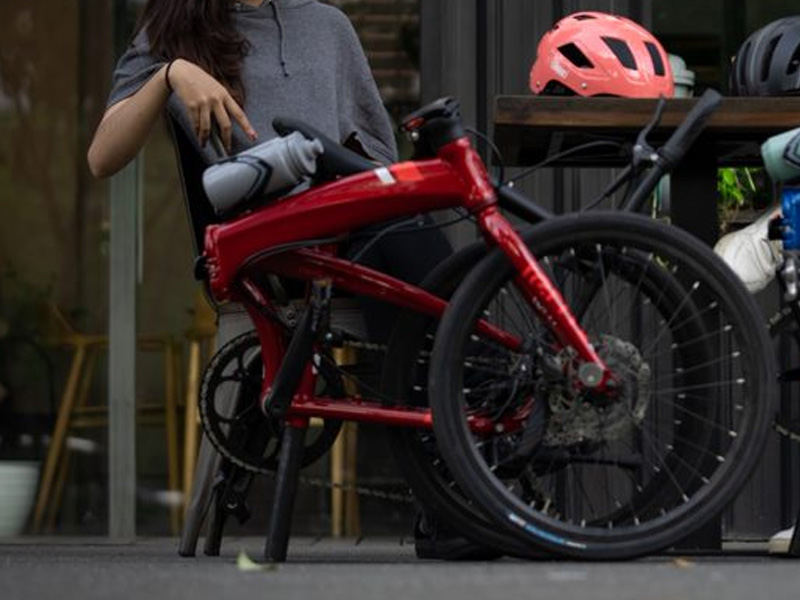 The main purpose of a folding bike (besides to move you from one place to another) is to be able to fold it. Now, the process of folding your bike itself is much more crucial than you think it is. There are two things that you need to consider as a quality of your folding bike : folding speed and the size when it is folded.
If you are just folding and unfolding your bike at the start and the end of your cycling journey, a folding speed might not be as important. But, if you are going to do it multiple times per use, you are going to notice how much the folding speed will change the game. The quickest folding speed takes about 10 seconds, while some of the slower ones will take up to 10 minutes or even more. Some will even require extra tools for you to be able to fold and unfold your bike. For practicality, you will want to look for ones that do not require any tools and have flexible yet durable hinges so that you can fold and unfold it in no time.
The folded size of your basikal lipat is generally proportional to the size of the wheels. The bigger the wheel size, the bigger the folded size is and the weight you will have to carry around. Most folding bikes will have either 16" or 20" wheels, resulting in a range of 90 to 200 liters of volume, which is usually the amount of carry ons allowed in public transportation.
Wheel Size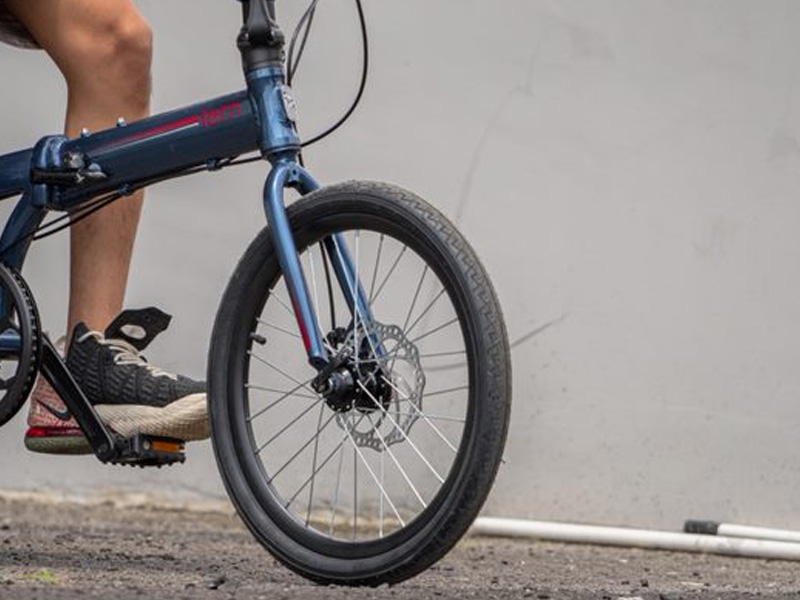 As mentioned before, folding bikes usually come with a 16" or 20" wheel size. The smaller the wheel, the more lightweight and compact it is to carry around. Smaller wheels also means it is easier to control and maneuver around the city. But, if you are looking for more speed and comfort for longer cycling distance, a bigger wheel size will give you the performance you are looking for.
Material
With folding bikes, you either will be riding it or carrying it around. You will want to look for a bike that is made from a lightweight yet durable material, such as an aluminum or alloy. It offers the right amount of stiffness so that you can ride it comfortably, but still lightweight enough for you to carry it when folded.
Specification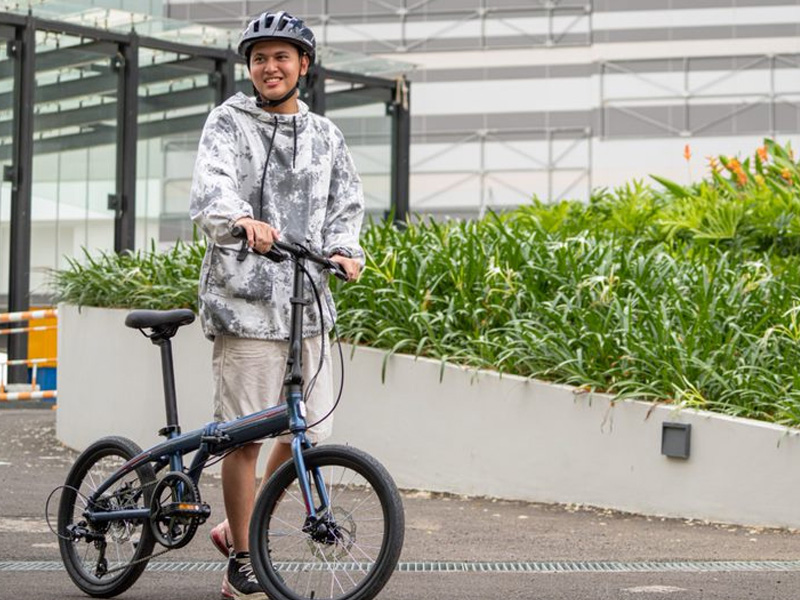 As simple as a folding bike is, you can actually look for ones that have almost the same specifications of a normal bike. The most basic folding bike will have a plain model, while others will offer you features such as gear shift options. Most groupset offered for our folding bikes uses the Shimano Deore, like the Tern Verge P10 Folding Bike, which offers a 10 speed option! Perfect for climbing, chasing speed, or just having fun with your bike.
Price
Unlike any other bikes with much more advanced features, folding bikes will usually have a cheaper price point. This is because you will be covering a shorter distance and just use it for day-to-day transportation. You can look for folding bike malaysia starting from RM 1,000 for a good basic one, or even go up to RM 5,000 if you are willing to invest in it (with much more advanced features offered, of course).
Conclusion
Choosing a foldable bike needs to consider several factors that contribute to its overall practicality : size and weight; but also its performance as well : materials, foldability, and specification. Last but not least, it needs to stay in the budget range that you have set!
You can start looking for folding bikes at Rodalink Malaysia! Search for kedai basikal near me and pick our store location that is nearest to you. We offer a wide range of products from Polygon and Tern at our store. Made from high quality materials to give you comfortability and durability, and priced just right!
You can also easily shop online from our website. Click here for our selection of folding bikes and enjoy various offers! Just easily tap on your phone and have your bike delivered right to your front door, with no delivery fee! We also offer various payment methods and 0% installment programs. To complete your cycling gear, there is also a sale on bike parts and accessories live on our website now.
Get more exclusive promos by becoming a Rodalink Member! Sign up from your very first purchase and collect your points now! There will be member-only offers and events waiting for you.
So, what are you waiting for? Start shopping for your folding bikes now!