If you are a fan of multiuse products, then a gravel bike is the best fit for you. It is a nice in between bike, having the characteristics of both road bike and MTB. You can ride this bike fast enough on the pavement, but still comfortable enough to ride it out in nature at the same time. Since it is a mixed product, there are lots of different types offered in the market, with various specs that might overwhelm beginners. That being said, there are aspects you have to consider before buying one. So, to make it easier for you to choose your gravel bike, we have made a compact guide for you to follow. Let's take a look!
Groupset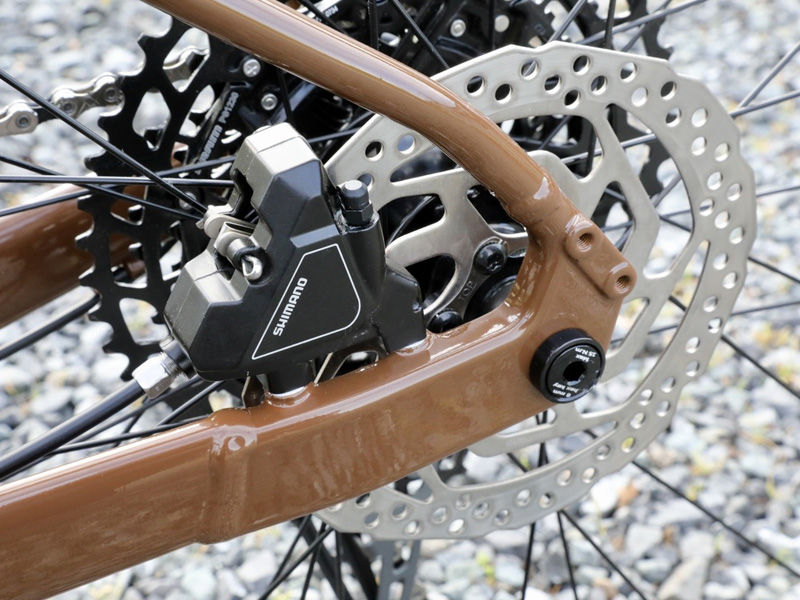 Usually, a gravel bike will be equipped with either a road bike groupset or an MTB one. But, with the popularity of gravel bikes rising, manufacturers such as Shimano have created a specific gravel bike groupset, which is the Shimano GRX. The Shimano GRX is an innovation for smooth and silent riding on any kind of surface. It offers you great stability and control, with upgraded braking power to conquer the rougher terrains. You can find them offering either 10 or 11 speed options, with both mechanical and electronic groupset options.
Wheel Size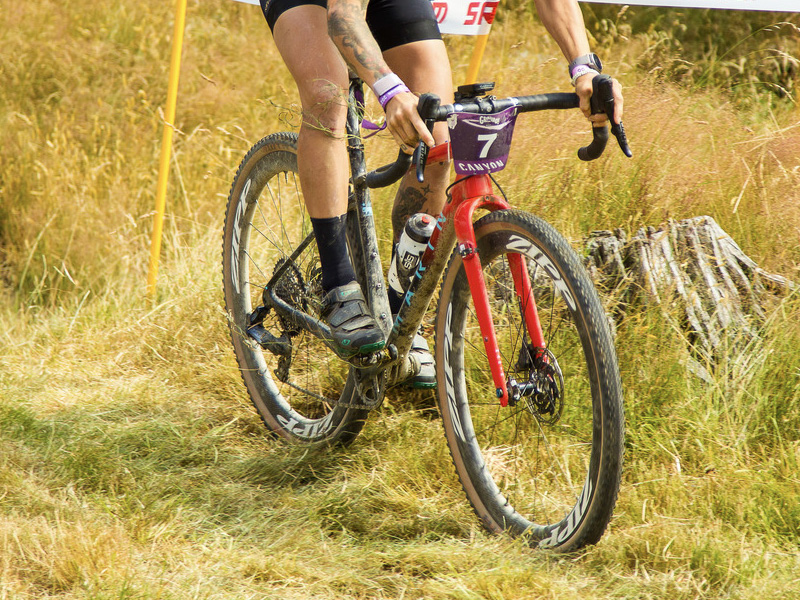 For a long time, gravel bikes have been offered with 700c tires just like the road bike. But, nowadays, you can find many of them also have a 650b tire option. Basically, a 700c has a wider diameter and slimmer rim. This is great for chasing speed and less rolling resistance. On the other hand, a 650b has smaller diameter but thicker rim. This makes it great for gripping on different kinds of surfaces and offers better shock absorption too, making it comfortable for you even on the rougher terrains.
Chainring Size or Number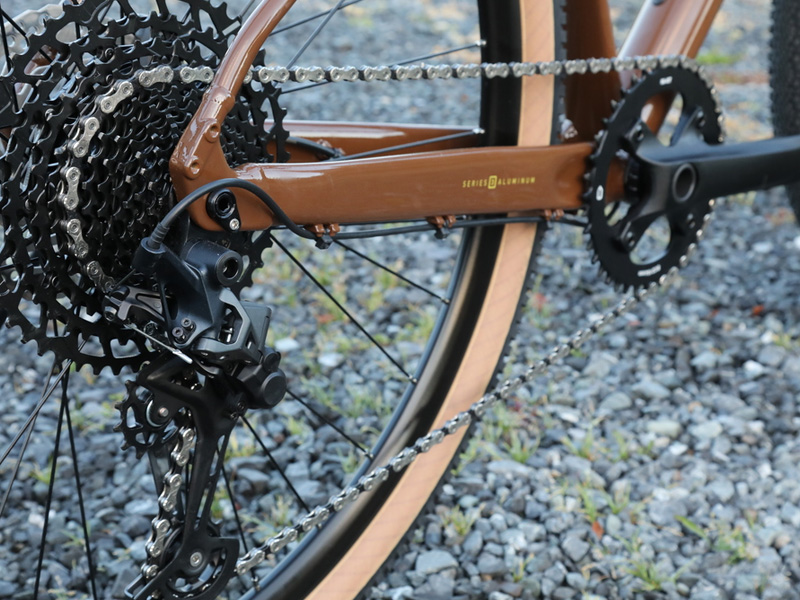 When it comes to gearing, another thing you have to consider is the chainring size and number. The chainring size for gravel bikes usually ranges from 30-48t, which is wide according to each brand's own technology. A Shimano GRX will usually have a 30-34t chainring size. The smaller the size, the easier it is to climb uphill, but slower for descending, then vice versa for bigger chainring size.
A chainring number is the amount of chainring your gravel bike has. For gravel bikes, most will be offered with either a 1x or 2x, although there is a 3x option as well in the market. The chainring number will affect the total speed options your gravel bike has by multiplying it. For example, if you have a 1×11 speed, that means you have 11 speed options. If your gravel bike has 2×10 speed, that means you have 20 speed options. Now, what is the benefit? Well, a 1x chainring will be better for those of you who ride your gravel bike more for its off-roading purposes, like an MTB. A 2x chainring will be better if you are riding your gravel bike more on flatter and smoother terrains for chasing speed, like a road bike. It will make the jump between your gear options more smoothly, when a 1x chainring has a larger margin between gear jumps. But, keep in mind that an extra chainring also adds some weight to your gravel bike. It is also considered to be an extra part that you have to maintain.
Cassette Options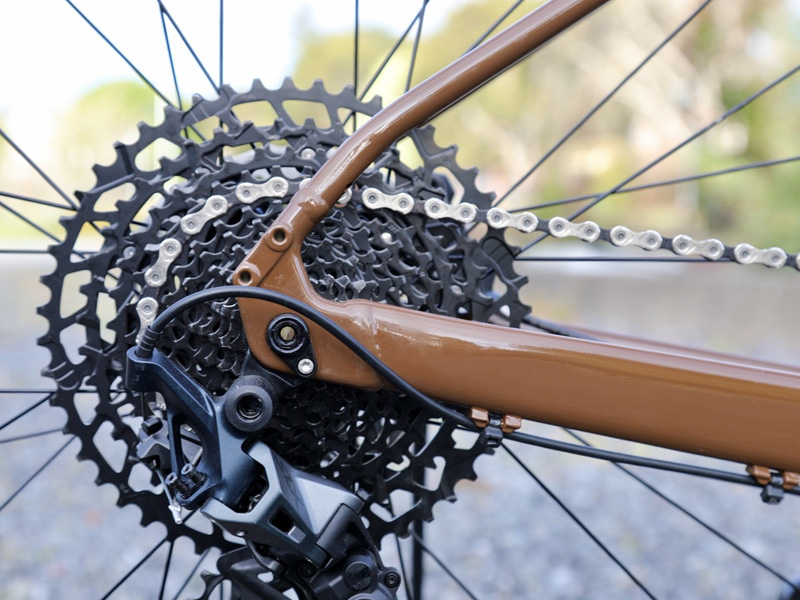 The cassettes are the gears that offer your gravel bike its speed options. Rear derailleurs nowadays can accommodate larger cassettes, making it possible for your gravel bike to have more speed options. Typically, a gravel bike will be able to hold an 11 tooth sprocket for its smallest size, then up to a 34 tooth (for a 2x chainring) and 42 tooth (for a 1x chainring) as its largest sprocket. The smaller the cassette, the faster you can go on flat terrains. The bigger the cassette, the easier it is to climb uphill and face rougher terrains.
Bike Material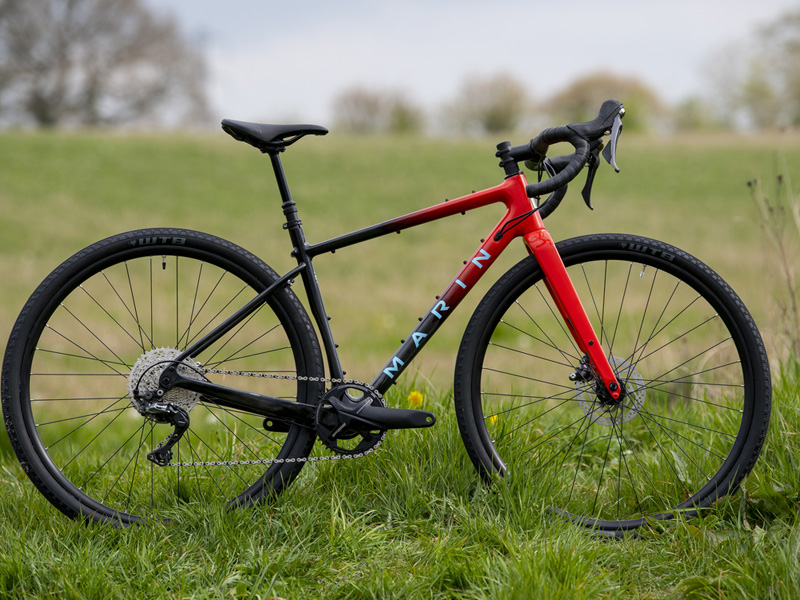 Usually, bikes will be manufactured using 3 different kinds of material, which are steel, aluminum, and carbon fiber. Steel is the oldie but a goodie material that has been used for a very long time. It is relatively cheap, easier to repair if broken, and durable. The downside of steel is that it is prone to corrosion and quite heavy. Manufacturers nowadays can make it thinner, more lightweight, and durable. But it is going to cost a pretty penny.
Another material most commonly used is aluminum or alloy. It is quite affordable, with lightweight and durable characteristics. The cons of this material is that it is harder to repair if broken and does not absorb shock as well as carbon fiber.
The last material is carbon fiber. Many cyclists prefer this material due to its thin yet strong characteristics. It is very durable and able to absorb shock from the bumpy terrains very well. But, with such great qualities, it is also going to be considered as an investment piece.And that wraps up our guide for the basic aspects you have to consider before choosing a gravel bike. Starting from the bike material, to the wheels, and even down to the smallest parts which are the mechanisms. If you are planning to buy a gravel bike, come and visit Rodalink Malaysia! Search for kedai basikal near me and pick the store location that is closest to you. Our team is ready to help you choose which gravel bike specs that will suit you best. If you choose to shop online, you can enjoy a free local delivery service. Choose from our various payment methods and even get a 0% installment! We are also having bike parts and accessories sale in our store. This is the perfect time for you to grab your gravel bike and its essentials! Also, make sure you sign up to become a Rodalink Member after your purchase. That way, you will be eligible for exclusive promos and events. Shop now!