If you're new to cycling, it may seem that all mountain bike tires are the same: They have large knobby treads. Yup, but mountain bike tires vary significantly in size, materials, and durability—and depending on those knobs (which can be designed for different terrains or riding styles), a single tire might perform differently from one trip to the next.
No matter how good the materials of your mountain bike frame are, if you choose the wrong tires, then your bike won't feel good either. A well-selected mountain bike tire can make a ride more enjoyable, safer, and improve trail traction. If you want to reduce the total weight of your bike or prevent flats, then it makes sense that the tires you choose will affect how well your ride.
Here's what you need to know about mountain bike tires and things to consider when choosing a mountain bike tire:
1. Tread Pattern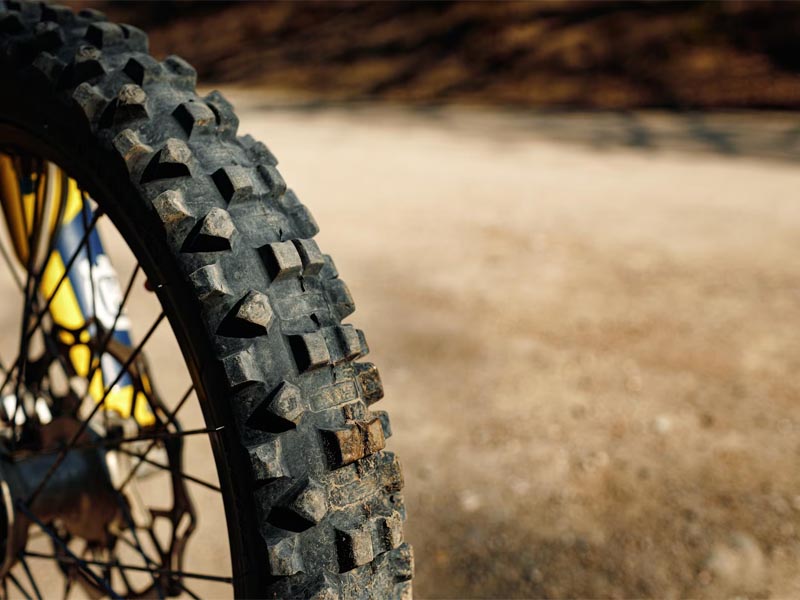 Tire brands often categorize their tires by the conditions in which they perform best. To find the right tire, consider what kind of terrain you ride on most often and whether comfort or speed is more important to you. So, the first thing you should look at is the tread pattern—this will tell you how much grip your tire has on different kinds of trails. The knobs on a tire, also known as lugs—provide traction, reddit. Here's your quick guide to the basics:
Mud: Tires designed for mud tend to have wider, spiky lugs than standard tires, so the mud doesn't cling between them and weigh you down.
Semi-slick: For racers who run on non-technical trails, a semi-slick tire with its tight pattern of low-profile lugs is the fastest option.
Loose: If you often ride in areas with lots of sand or small rocks, look for tires designed to handle those conditions.
Hardpack: The high traction of a pneumatic tire can provide excellent momentum on hard dirt or slick rock.
Rocky: Some tires are designed to be more puncture-resistant and armored on the sides so that if you're riding in an area with lots of sharp rock, your chances of getting a flat tire will be lower.
2. Tread Height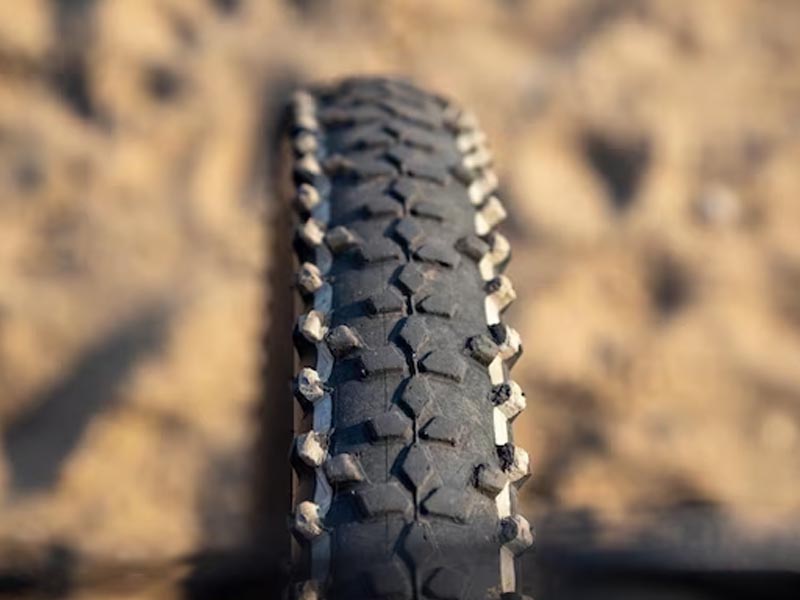 The tires on mountain bikes are generally marketed for these four types of riding:
1. Cross-country: If you value speed and climbing in mountain biking, or intend to race cross-country courses, then a set of cross-country tires is for you. Thinner and lighter than the other options out there, they will roll faster—and look better on your bike!
They generally have smaller, lower, and/or fewer knobs on their tires than more massive bikes. Plus, they often feature different rubber compounds—one for the front wheel and another for the rear—to provide traction in both directions. XC tires have fewer layers of puncture and cut protection, so they may not provide the best traction for full-on trail riding. They are better suited to less aggressive trails or terrain that does not include sharp rocks or spiky plants. Cross-country bikes have tires that are between 19 and 25 inches in width.
2. Trail: Trail bikes have shorter forks—usually 120-130mm—than enduro bikes, but trail tires are still important to get the best performance out of your ride. The 29-inch tires give the bicycle a smooth ride and make it easier to ride over rocky terrain. The knobby tread gives riders confidence when they're riding on uneven trails, so they can tackle more technical climbs and descents with ease.
3. Enduro: A good enduro mountain bike tire offers a smooth ride and grips well in all conditions. Enduro mountain bikes are built for maximum efficiency on heavy terrain. The tires give them the traction and stability to speed down steeper trails with increasing confidence. These conditions require tires that can provide constant traction and strength. The best Enduro tires must be compatible with forks ranging from 150mm to 160mm, whether the diameter is 26″, 27.5″, or 29″.
4. Downhill: Downhill bikes are designed with durability in mind. They have large, knobby tires and powerful brakes that help riders control speed on steep slopes. Downhill bikes typically have up to 2.5″ wide tires, making them sturdy enough for drops and rock gardens.
3. Casing/Puncture Protection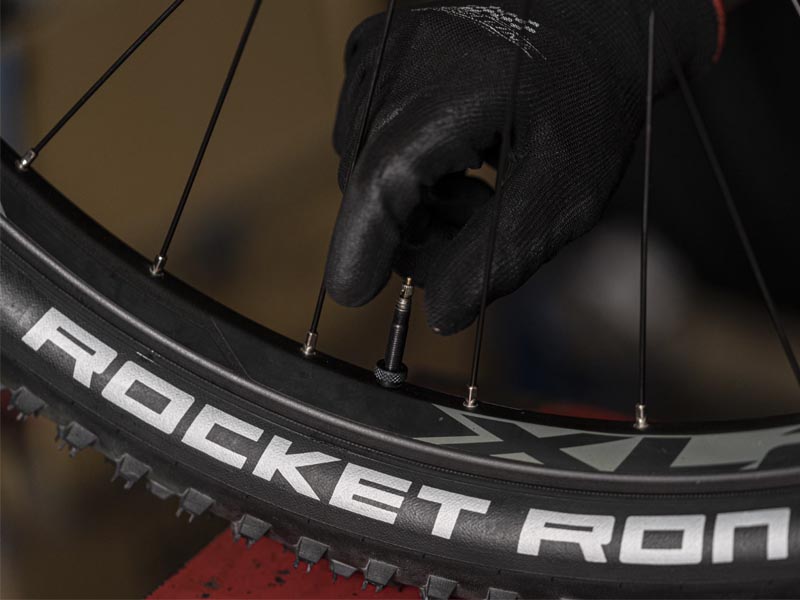 When choosing a bicycle tire, it's important to consider the type of terrain you ride on most often and ensure your tires will suit those conditions. If you frequently ride over rocky surfaces, for example, consider buying tires with greater puncture protection and stiffer sidewalls—these will help deal with harder impacts associated with these surfaces. If you ride smoother trails, tires with thicker sidewalls will offer no benefit to your time and might slow you down.
A person's riding style and weight can help determine the type of tire casing to purchase. If you are a more aggressive or heavy-weight rider, get a tire with decent puncture protection that is made from heavier material. If you're going fast through a corner and shifting your weight, the casing of a low-quality tire will tend to deform or even burst.
Conclusion
The many variables that affect tire performance can make it difficult to find the right match for your needs. But, there are several points that you can use as a reference to choose mountain bike tires that suit your needs.
For cross-country MTB riding, use small knobs that are close together. The closer the knob patterns, the lower your rolling resistance will be and you'll be able to go faster on hard-packed trails. For Trail, Enduro, and Downhill MTB riding, look for tires with knob patterns that provide traction in loose dirt or mud. The pattern of the tread can make a difference in how these different conditions perform on your bike's knobbies. For example, tall knobs in the center of the tread can be great when riding on fresh, loamy trails or mud—but may cause problems for riders on rocky terrain. Thinner tires can offer lighter weight and improved cornering but may not be as durable or provide the same level of protection from flats.
When you are shopping for new tires, remember that treads and compounds vary widely from brand to brand. Feel free to ask questions at your local bike shop, like Rodalink, so you can get a tire that meets all of your needs. If you're looking for an 'mtb tire, bicycle tyre, mountain bike, or tyre shop', you're in the right place! Rodalink Malaysia sells everything from bikes and accessories to spare parts. If you're looking for some new biking gear or replacement parts, check out Rodalink!
You can get free local delivery. You also have the option to pay in installments with 0% interest if you choose that option. As a Rodalink Malaysia member, we will keep you informed of ongoing promotions here, so be sure to check back regularly! Rodalink offers a variety of bicycles, from road bikes to mountain bikes and everything in between—including spare parts like mtb tires—all at affordable prices. No matter your level of expertise or how recently you've begun cycling, Rodalink has the perfect bike for you!
Discover Rodalink Malaysia Promos Now!
Discover Your Needs at Rodalink Now!