You get a lot of fun from riding your bike out on new adventures. When you get home, you feel more refreshed and energized. Another thing you have to enjoy about having a bike is doing its maintenance. While tackling the track, your bike is facing a lot of obstacles that will affect your bike parts. Whether it is dirt or actual bumps and shocks against some components. That is why, to prolong the life of your bike, you will have to take some time and effort for its maintenance. Here is what you can do.
Cleaning Your Mountain Bike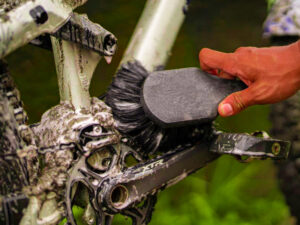 When you go for a mountain bike ride, you will be facing a lot of dirt and mud. Your MTB will get dirty very easily. Piled up dirt and mud will not only make your bike look ugly, but also destroy its components. Your MTB will be more prone to rust and corrosion, as well as ruining its performance.
For cleaning, you will need these items :
For an explanation on how to clean each components, here is how :
Lubricating Your Mountain Bike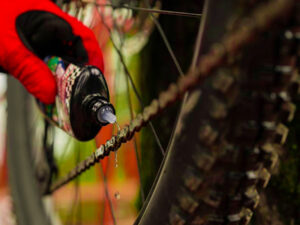 Second step is to lubricate your mountain bike. You need to make sure your mountain bike components are well lubricated to prevent each part getting excessive wear caused by friction. It also helps the components to glide on smoothly against each other and not freeze up.
Here are the parts you need to lubricate :
Inspecting Your Mountain Bike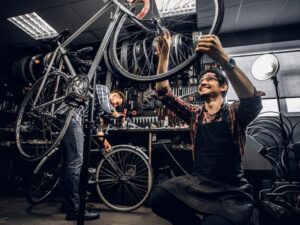 Mountain bike inspection is an important step you can not forget after every ride. Most of the time, problems during your cycling journey can be prevented if you have noticed it from the very first place. It is a precaution step to make sure your bike is ready in its optimum condition to be taken on a journey. By giving your basikal mountain bike an inspection after every ride, you are noticing potential problems and fixing it right away before it becomes a safety hazard. After all, it is always better (and cheaper) to prevent problems instead of fixing them when damages have already been done.
Inspecting is as easy as remembering your alphabets. Yes, it is an ABC! Air, Brake, and Chain. Here is the complete explanation about your new ABC :
To shop for your basikal mountain bike maintenance essential, you can visit Rodalink Malaysia store! Search for kedai basikal near me and pick the store locator closest to you. You can also shop online via our website and enjoy free local delivery, various payment methods, and 0% installment for your purchase. Get extra promos and discounts when you sign up to become a Rodalink Member. Plus, we are also having a sale on our bike maintenance products! Shop now before the promo ends!
Discover Rodalinks' Promo Now!