When diving into the cycling world, there are a lot of bike types offered at the market, as well as various brands offering their products. You might have come across Marin gravel bikes several times now, but not familiar with it yet. It is a popular choice among cyclists to go for a Marin gravel bike. But, what exactly is it? Let's find out!
Gravel bikes are the type of bike that is a good mix in between. It has a sleek and lightweight design that is good for chasing speed, but also a stiff enough build where you can go off-roading with it. It falls under the category of road bikes, with some additional specs an MTB bike would have. So, gravel bikes are suitable for cycling on smooth pavement in the city or even for a slight off-roading in nature. To learn more, we have made a separate article going in depth on all about gravel bikes, which you can click here to check it out! In this article, we are going to talk about the gravel bikes from Marin specifically. The pros and why you should choose it on your next purchase.
Marin Gravel Bikes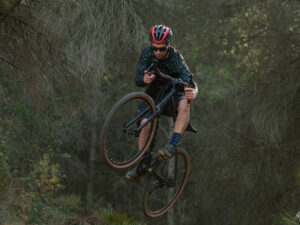 Marin is one of the reputable brands producing top quality bikes. It has been around since 1986, specializing in touring bikes. With years of experience and professionalism, Marin is able to complete cyclists with reliable bicycles on their fun ride. Their tagline, Made For Fun, encourages the brand to keep on bringing the joy of cycling to riders across the world.
Marin gravel bikes are designed specifically with endurance in mind. It lets cyclists take on any path they feel comfortable with, whether it is on a smooth asphalt road or a gravel path with a view of nature.
With years of experience on their sleeve, they know the cycling community very well and answers to their needs. An experience with top quality Marin Gravel Bikes is very satisfying and unforgettable. They use durable materials, with excellent research & development to create innovative bike designs. The three materials that you will usually find for their bike frame are the carbon fiber, aluminum, and steel. The carbon fiber is lightweight, flexible, but also stiff enough at the same time. The line up that uses carbon fiber is the Headlands series. Aluminum, or alloy, is the more affordable option for carbon fiber. It is still lightweight and stiff, but not as flexible. The line up that uses alloy as its frame material is the Gestalt, Lombard, and DSX. Lastly is steel, or what Marin calls CrMo. It is the most affordable option between the three, as it is lightweight, durable, and easy to manufacture with. The line up that uses CrMo is the Nicasio and Four Corners.
At Rodalink Malaysia, we offer a complete product line up of Marin gravel bikes. To find out which one will suit you best, let's talk about it one by one!
Headlands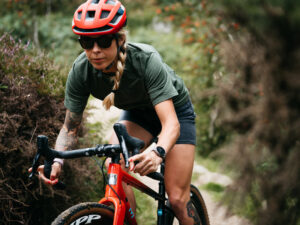 The Headlands have taken a lot of inspiration from an MTB bike, giving what is supposed to be a road bike, a whole additional function and make it very versatile to use. The unique build of this bike offers stability and control like no other. With the carbon fiber material, it is guaranteed to be able to withstand any kind of weather and obstacle during your ride. The Marin Headlands 2 Gravel Bike is compatible for both 700c and 650b tires, has 11 speed option, and uses top quality Shimano GRX drivetrain.
Gestalt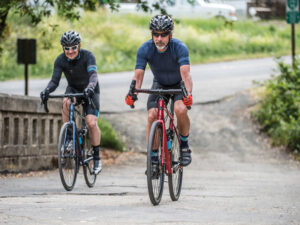 The Gestalt line up is Headlands' sibling. It is very much inspired by MTB bike geometry, making it a very great versatile bike that you can use for racing on the streets or exploring new paths in nature. The Gestalt uses an alloy material, so it is more affordable than the Headlands. The frame supports large tire clearance, giving cyclists full control and stability over their bike. If you are a beginner, you can try giving the Marin Gestalt X10 Gravel Bike a try. A good starting bicycle that will take your journey to a whole new level! With the 10 speed option, you can always control how you want your next adventure to be like.
Lombard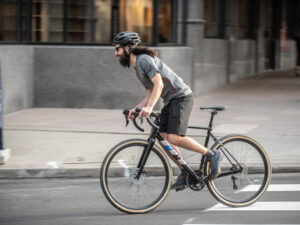 The Marin Lombard 2 Gravel Bike is another alloy material frame. A more professional take on the alloy bike line up, this bike definitely packs a punch for its feature. It has a 10 speed option with Shimano Tiagra drivetrain, best for entry-level bikes with top-line quality. See more Marin Lombard series with click here!
DSX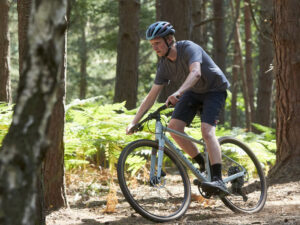 Unlike the other gravel bike line up, the Marin DSX Gravel Bikes have a flat handlebar rather than a drop handlebar. This makes a really great gravel bike for beginners, as the handle is much more familiar in shape to a standard bike. Cyclists will not need the time to get used to a drop handlebar, but still get the same stability and control over their bike. The Marin DSX 1 Gravel Bike has 11 speed option, supported by Shimano Deore drivetrain, an advanced technology for easy control and proven durability on the road. Explore more Marin DSX Gravel Bike series, here!
Nicasio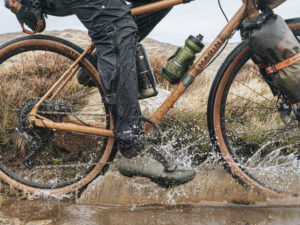 The Nicasio line up is the best entry-level bike that is also budget-friendly. Using special CrMo steel as its frame material, it is very durable and reliable. The line up is available for both 700c and 650b tires, giving cyclists full stability and control on any terrains. The Marin Nicasio Gravel Bike has an 8 speed option, just enough for beginners to either chase speed or go off-roading. The Shimano Claris drivetrain is the perfect companion for entry cyclists, giving a sporty look that is still comfortable, perfect for relaxed and laid-back rides. Find out more Marin Nicasio Gravel Bike here!
Four Corners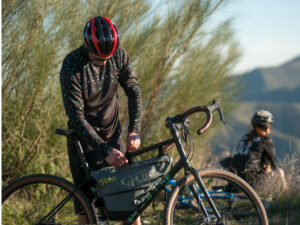 The Marin Four Corners Gravel Bike is built for cyclists who are always looking for new adventures. Exploring new deep, beat-up paths that others will not take on. This bike is always ready for new journeys, conquering any terrains the track might give. With 9 speed option and a Shimano Sora drivetrain, a complete support for sports riding.
Ready to browse your options? Visit Rodalink Malaysia for a complete line up of Marin Gravel Bikes! If you decide on shopping online, you can enjoy free local delivery, with various payment methods and 0% installment. You can also complete your cycling gear right away with the sale we are having on bike parts and accessories. To enjoy more discounts, sign up to become a Rodalink Member and get exclusive access to promos and events! If you want to visit our store, look up kedai basikal near me and select the nearest Rodalink location to get easy directions. Shop now!
Find Best Marin Gravel Bike Now!