Tires—the parts of your bicycle that touch the ground and make contact with obstacles you may encounter on a ride—are crucial to safe cycling. Wheels can endure various road conditions, from wet and muddy to dry and dusty. However, there are still a few warning signs that indicate when it's time for new wheels or repairs reddit:
1. Broken Spokes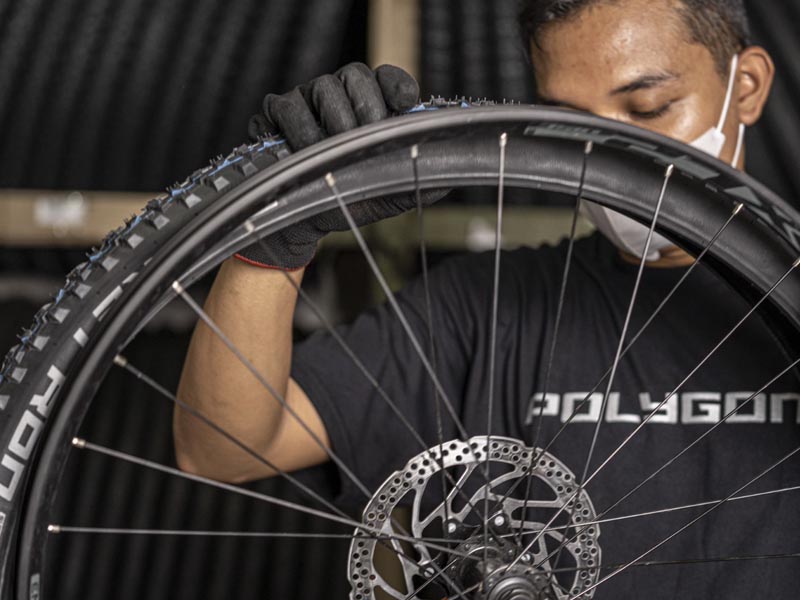 Although spokes usually don't break, in some cases, they can. Even if your bike has well-built wheels with enough spokes to share the load evenly, it's not unheard of for one to snap—especially when riding on rough surfaces or carrying a heavy cargo load. It's usually because the spoke hasn't been tensioned enough: with each wheel rotation, the slightly loose spoke flexes more and fatigues metal until it snaps—typically at the elbow bend where exits from the hub.
It's fairly straightforward to fix a broken spoke. Once you've removed the wheel from your bike and taken off its tire, you have access to what's called the nipple—that's where one end of each spoke attaches as it runs through the hub tube at the center of your rear wheel. It is possible to do, and you need to be sure that your mountain bike wheel is positioned properly before tightening the nipple. Otherwise, it will break, and old or damaged nipples may crack—making them very fragile. If you try to fix a wheel by aligning its spokes, you might find it difficult—and even painful—to replace the nipple covers because they crack so easily.
2. Dinged Wheels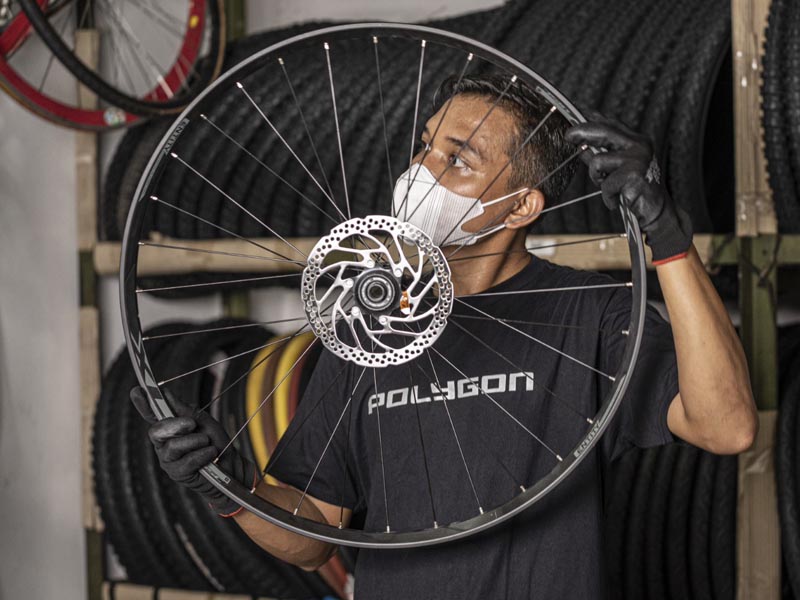 If your rim is broken or cracked, getting a flat tire could end your trip immediately. Aluminum rims do not hold up well when bent and will often leak out through the point of impact as a result. A bent rim can be corrected by carefully bending the aluminum back into shape. Realign it so the tire will again push nice and hard against the bead of your wheel when inflated. If you run the carbon wheel and crack it, then it's not very safe to drive. You should replace it soon because if you continue riding on a split-open rim without fixing or replacing, that can end up crashing.
3. Wider Wheels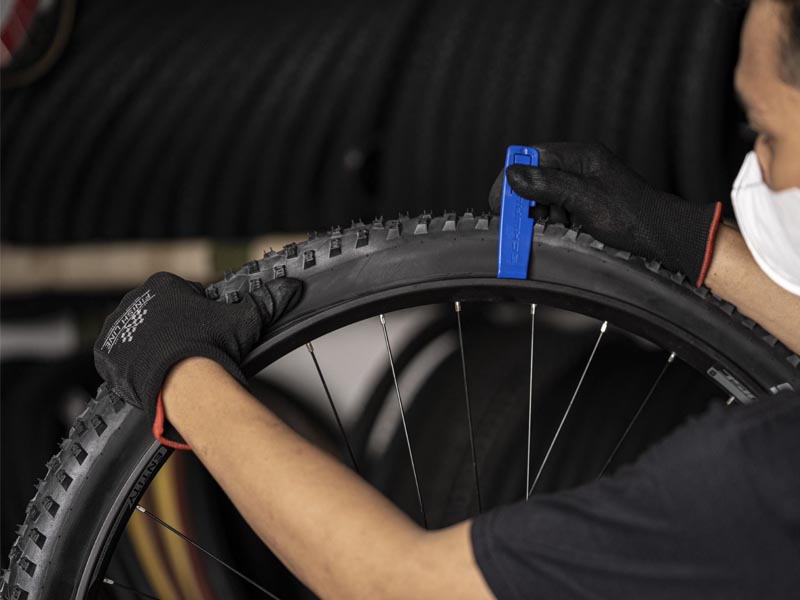 The big, old-fashioned wheels have grown progressively better with time. In fact, the rim width has changed quite a bit in the last decade so things are wider now and they handle high-volume tires well. Therefore, downhill tires are typically wider than 2.35 inches and perform better with internal rim widths of 30 millimeters or more—check the manufacturer's website for fitment guidelines. Cross-country tires are also known as "all-terrain" or "performance" tires. They tend to be smaller than their counterparts, usually two inches to around 2.4 in diameter, but they still perform well with thinner rims.
Before you buy a bigger tire for your bike, think about whether or not you need new rims to accommodate the tire. If you want to put bigger tires on your bike, then you will need to get new rims. If you just need a wider tire and not a bigger tire then the original rim will do.
4. Buckled Wheels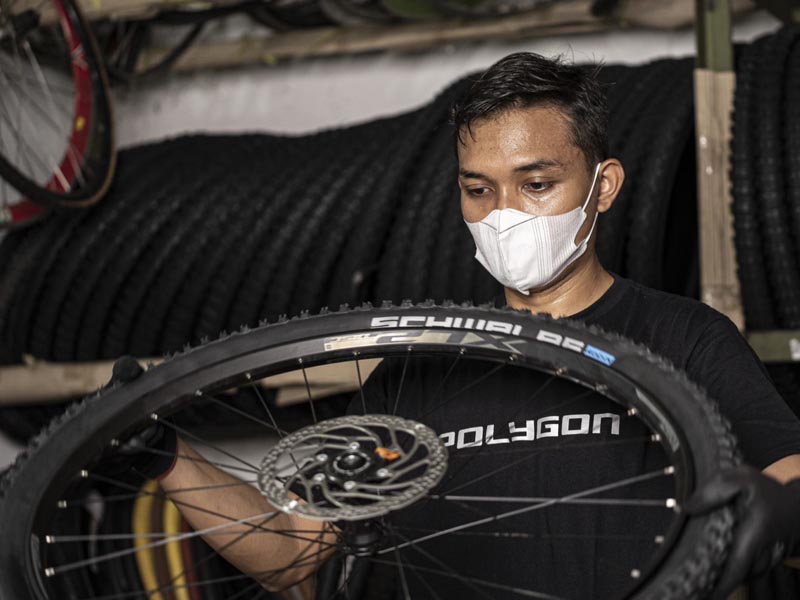 You may find that your wheel is slightly warped or not quite straight, causing it to move from side to side. If this is the case, a good wheel manufacturer or bike shop can restore it to straightness. Repairing a wheel that is bent or slightly out of shape is one of the most common maintenance procedures performed on bicycles. From "simple repairs" that get you home to more complex repairs, these skills can be simpler than they seem. A simple test to determine if your wheel is bent is to hold your finger up close to the rim. Your fingers should barely touch the edge of the rim or a point slightly below it, but don't put your fingers in the spokes. Slowly spin the wheel and watch how far your finger moves from the center with each revolution.
If an old top/bottom bracket has been bent many times in different directions, it will be harder to repair. If the rim is bent, you need to replace it. But if there are cracks in the spokes or potholes, you may want to consider replacing that too.
Lastly, feel free to ask for help. Make sure you ask help to repair your bike from a trusted mechanic. Some mechanics can sometimes only do quick repairs, but not complete repairs. We recommend that you go to Rodalink Malaysia to get a trusted bicycle service with experts who are trained and have in-depth knowledge about bicycle wheels.
If you've been looking for "Mountain bike, basikal mountain bike, mtb, bicycle repair in Malaysia" lately, Rodalink Malaysia is the place, riders! You can find a variety of cycling needs, from bicycles, accessories, spare parts, to reliable bicycle services! Rodalink has a team that can help you find bicycles and other cycling needs according to your cycling style. Not only that, when you have a problem with your bicycle and need help to fix it, you can go to the nearest outlet from where you live. Rodalink service personnel are trained and have knowledge of bicycles and their components.
If you buy a bicycle at Rodalink, you will assemble it directly for you and have it delivered right to your door because Rodalink offers free local delivery! Get various information that is ongoing by joining Rodalink members. You can also choose from a variety of payment options. Embark on an exciting adventure of mountain biking with Rodalink!
Discover Your Needs at Rodalink Now!