Whether you are cycling for daily commute, a fun activity on your day off, or as a sport that you are diving into, it still needs supporting gears. The accessory gears will help to enhance your cycling experience to be much more comfortable and enjoyable. It might help with your practicality or even safety during a ride. In this article, we have compiled the top 5 gravel bike accessories you need to make your gravel biking experience better. Make sure to add this to your list the next time you visit our kedai basikal!
Mudguard (Fender)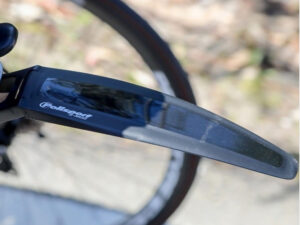 Having a gravel bike means the occasional off-roading is bound to happen. Cycling through dirt and forest floors is one thing. But when it rains? It turns out to be a whole outdoor experience that is way different than before. Cycle through the slippery plains and get splashes of mud on your face! That is why a mudguard or fender is necessary. Besides protecting the cyclists, the mudguard will also help to keep the frame cleaner. Yes, bike frames nowadays are made from durable materials that can withstand any cycling weather. The harsh particles of dirt might scratch your frame even when you are cleaning it. So, it is always better to be safe than sorry!
You can find mudguards or fenders to have a full length that covers the top of your bike, or just a small part that will act as a shield and installed in where the mud will mostly splash towards you. For rear wheels, you can start with Topeak TC9616 RX Defender for Rack for a simple and practical one. For the front, you can go for the Polygon Fork Fender. It is small and has a very simple design. If you want a full length one, you can opt for the Topeak Defender iGlow X Fender. It is a set of 2 mudguards for both wheels, with an additional reflective material to help enhance your safety on the road. If you are looking for ones with sportier looks, you can purchase the Topeak TC9637 XC1&XC11 29er Defender for either front or rear wheels.
GPS / Cyclo Computer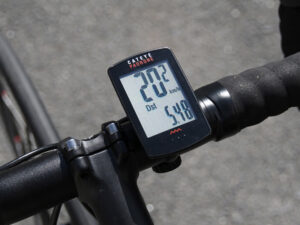 Exploring new paths can be fun, but might get you lost as well! To make your cycling activity become worry-free, you will need a GPS. Usually known as a bike computer or cyclo computer, this smart device has a built-in GPS to help you navigate your direction. You can start with a simple Cateye Velo 9 CC-VL820 Bike Computer. It is able to calculate your speed, distance, and time. It has an auto start/stop feature, with batteries that can last up to 3 years. Higher quality cyclo computers might even have health stats that can be reviewed and transferred to your smartphone app. You can try one like the Bryton Rider 750 Bike Computer with Heart Rate & Speed Cadence. It has complete heart rate stats, cadence sensor, speed sensor, and a training program that can be tailored to your goals and needs. It has a color touch screen and single battery charge can last up to 20 hours of use.
Buy Bike or Cyclo Computer Now!
Bike Bags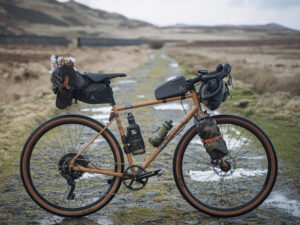 When you are cycling, you will want to be as compact and practical as possible. Meaning, no unnecessary items you are bringing with you. But, sometimes, you do need to bring things that might come in handy during your cycling. Example, you will need your phone, keys, some cash, a raincoat or a separate waterproof jacket in case of the rainy season. You might get a flat tire and need a pump, and so on and so forth. It will not be possible nor comfortable to stuff all of those items in your very limited pants or jacket pocket. That is why you need a bike bag. A bike bag comes in various sizes and types as well. There are ones you can strap on the handle bar, the top tube, or below the saddle. A good medium sized one you can get is the Polygon Top Tube Bag with Phone Display. It has a designated phone pocket with plastic covering, making cyclists able to access their phone while on the go. The size will be able to fit all your basic needs and easy to reach as it is strapped on the top tube. A bigger size one is the Topeak Midloader Frame Bag. Made from water resistant material, you do not need to worry about your items on rainy days. A recommended handlebar bag is the Topeak Compact TT3020B2 Handlebar Bag that has 2 liter capacity and can hold up to 5 kilograms of weight. While a saddle one is the Topeak Aero Wedge Pack DX Saddle Bag, offered in 2 sizes you can choose from.
Pedals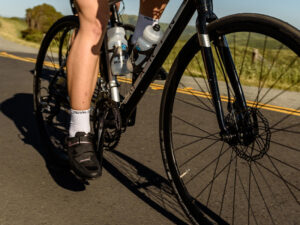 Pedals might even be a necessary item rather than an accessory, but you still need to buy a separate one for your gravel bike. For gravel biking, you will need to find one that will stick to your shoes just right, but not be too big that it might hinder your way through the obstacles. A category you will want to search into is the SPD, which stands for Shimano Pedalling Dynamics. Designed specifically for mountain biking, this clipless pedals has a special mechanism that will guarantee comfortable and controlled pedaling. The Shimano Deore XT M8120 Pedal is a great choice. It is finely tuned to work efficiently with both Shimano AM and Enduro shoes. It has improved axle durability and integrated cage to protect the pedal binding from impacts. The design also makes stepping-in easier.
Bike Pump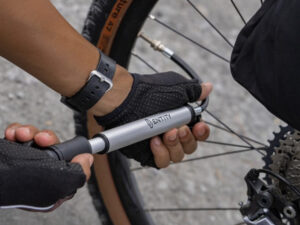 Cycling through rough terrains means a higher chance of a flat tire. Do not let that stop your fun! You should always carry around a mini hand pump. Our recommendation is the Topeak Roadie DA G TRDA-1G Mini Hand Pump. It also has an easy-to-read analog gauge for you to keep track of your tire pressure, so you can pump it to the recommended number!
Start shopping for your gravel bike accessories from Rodalink Malaysia! Enjoy free local delivery, various payment methods, and 0% installment. To enjoy discounts, sign up to become a Rodalink Member from your very first order. We are also having a sale on bike parts and accessories live on our website, so now is the best time to shop! Visit our website by clicking here! Or, visit our store by searching kedai basikal near me and choose the location nearest to you. Happy shopping!
See Rodalink Ongoing Promos Now!