Conquering rugged terrains and navigating challenging trails necessitates the utmost priority in protecting yourself with appropriate gear. Your MTB helmet, in particular, should never be underestimated. It is a crucial piece of equipment that, when properly fitted and manufactured in high quality, provides essential head protection during crashes or accidents, while also ensuring visibility in various riding conditions.
With numerous options available, choosing the perfect helmet may seem overwhelming. However, by adopting a progressive mindset and considering the key factors discussed in this guide, you'll be equipped to select an MTB helmet that not only ensures optimal safety but also enhances your overall mountain biking experience, with special emphasis on visibility.
Understanding MTB Helmet
An MTB helmet is specifically designed with a distinct shape to provide head protection and safety for off-road cyclists conquering mountainous terrains and trails. Unlike road bike helmets, MTB helmets feature a more robust and rugged construction with a pronounced visor at the front.
This unique shape not only enhances the helmet's durability but also offers additional protection from branches, rocks, and debris encountered during off-road rides. Wearing an MTB helmet is crucial to ensure your safety and security during intense off-road adventures, and its specialized shape is tailored to meet the unique demands of mountain biking.
MTB Helmet Features to Consider
There are several innovative features that have greatly improved helmet performance and safety. These advancements have been developed to enhance protection, comfort, and functionality for riders. Let's take a closer look at these tech features found in many modern MTB helmets:
1. Tech Safety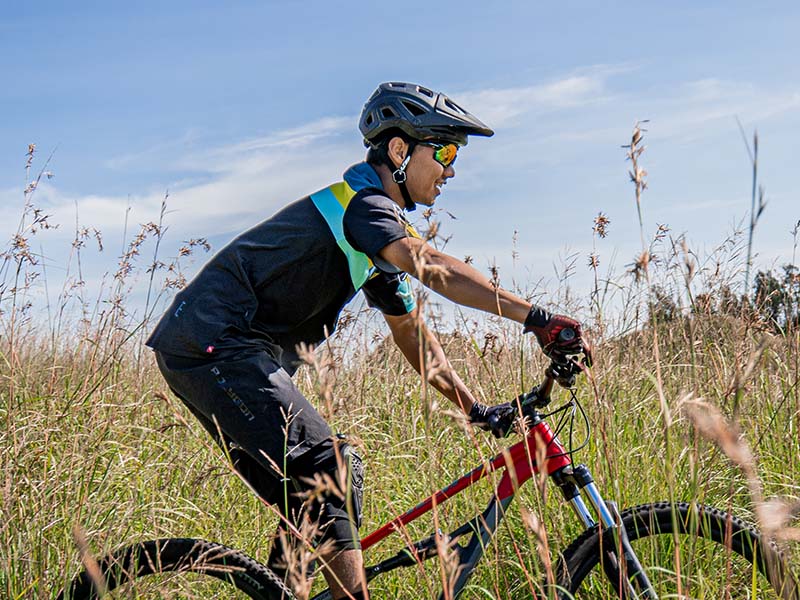 MIPS (Multi-directional Impact Protection System) is a groundbreaking technology that addresses rotational forces during impacts. With a layer inside the helmet that allows independent rotation, MIPS reduces the risk of brain injuries by mimicking the brain's protective mechanism.
There is also POC helmet tech that features their proprietary SPIN system that's quite similar to MIPS, which utilizes silicone-based pads strategically placed inside the helmet. These pads can shear in any direction, dispersing forces from impacts and reducing the effects of rotational forces.
2. Visibility Options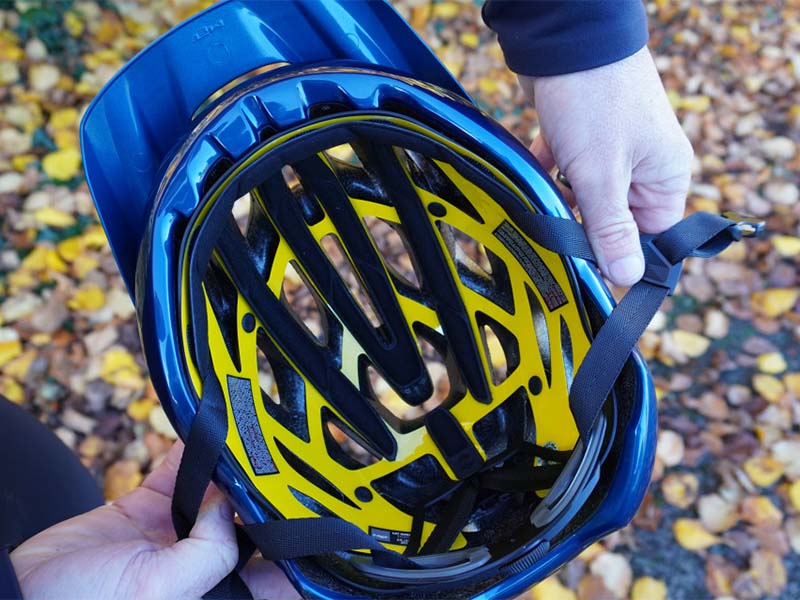 The first option is Goggle Retention Systems which are designed for enduro riding. These systems provide specific attachment points or straps to securely hold goggles in place, ensuring clear vision and preventing dislodging during intense rides.
For riders who prefer glasses over goggles, certain helmets feature rubber inserts or grip on the sides to hold glasses securely in place, preventing slippage or wobbling during the ride.
3. Transponders or Trackers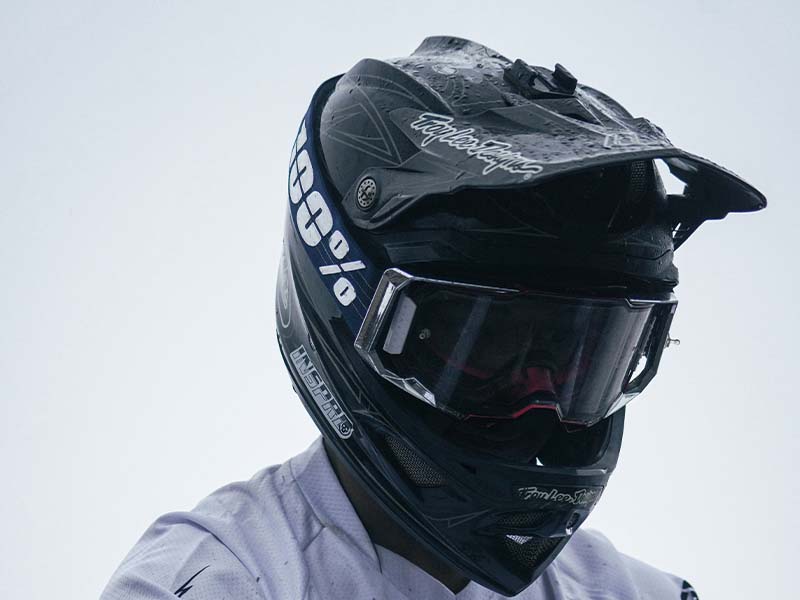 Transponders or Trackers are advanced features incorporated into certain MTB helmets that serve a crucial purpose during accidents or emergencies. These built-in devices emit a signal that aids search and rescue teams or emergency services in swiftly locating the rider. By transmitting a distinctive signal, these transponders or trackers enable efficient tracking and ensure prompt assistance.
4. NFC Medical Technology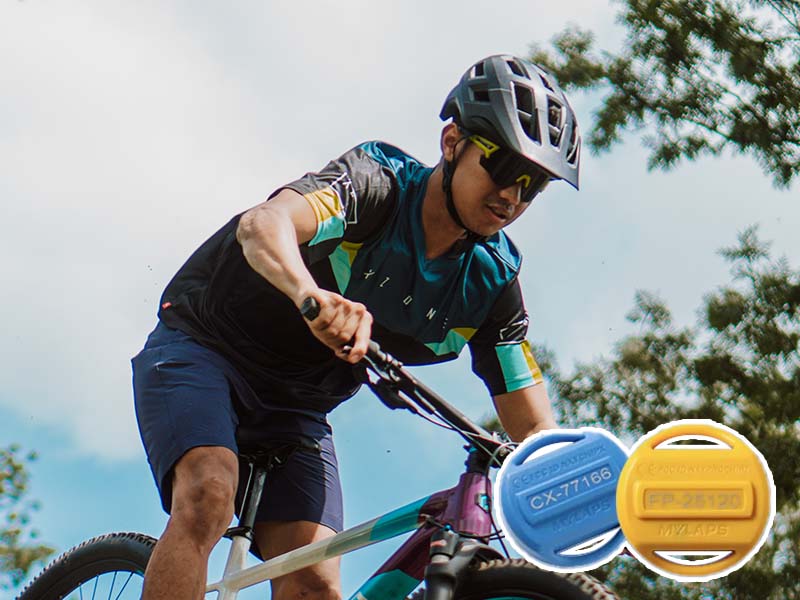 Some helmets incorporate NFC medical ID tags, containing personal and medical information for emergencies. Scanned by medical professionals or emergency responders, these tags provide critical details such as allergies, blood type, and emergency contact information, enhancing the effectiveness of medical treatment.
5. Mount for Action Cam/Light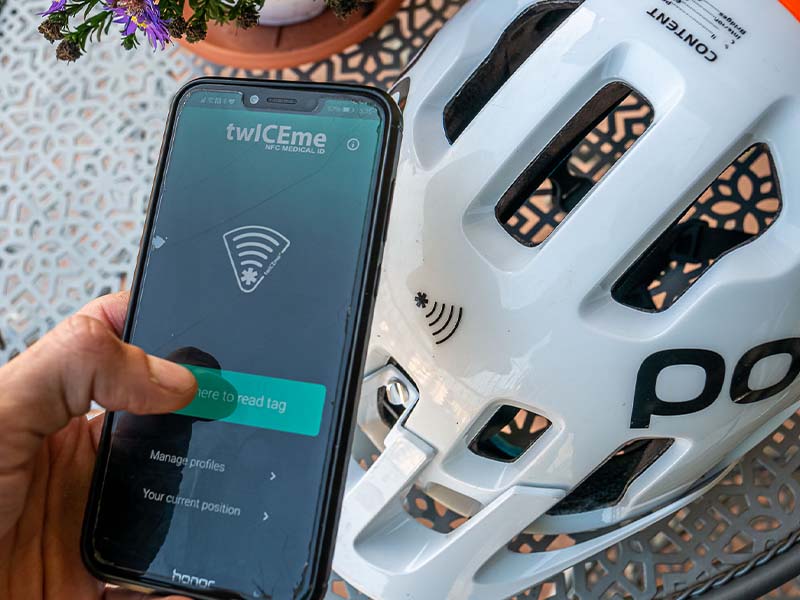 Some MTB helmets are equipped with a dedicated mount or attachment point for action cameras or lights. These mounts allow riders to securely fasten their action cameras or lights to their helmets, providing a hands-free recording or illumination experience. Whether capturing exciting footage of thrilling descents or illuminating the trail during nighttime rides.
Types of MTB Helmets
After learning about the various features of MTB helmets, let's now explore the different types of helmets available. They offer a slightly more diverse range of features compared to road bike helmets because mountain biking encompasses various disciplines, each with its own specific demands and safety considerations:
1. Cross-Country MTB Helmets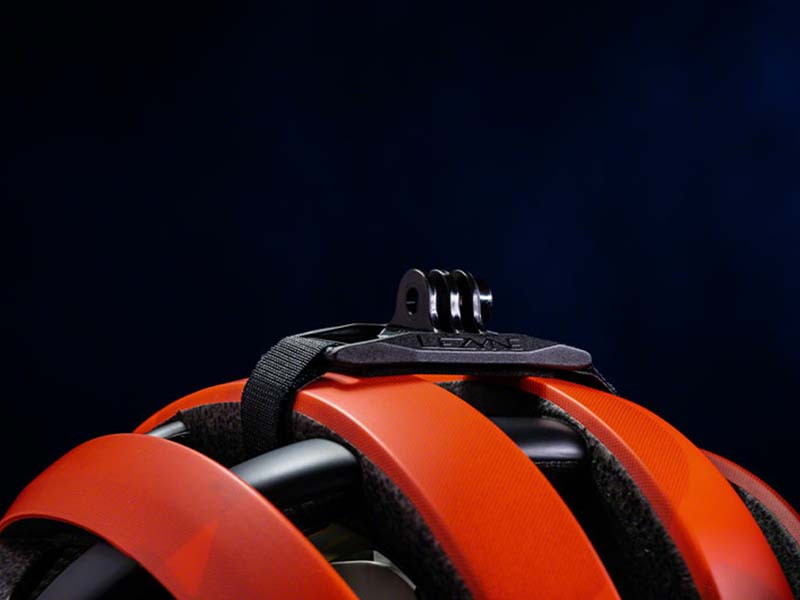 Designed for riders who primarily engage in long-distance rides and less technical terrain, cross-country MTB helmets prioritize lightweight construction and superior ventilation. These helmets, which range from $100 to $300 SGD, feature a streamlined shape, numerous vents, and minimalistic designs.
They provide adequate protection against impacts while focusing on comfort and breathability, making them suitable for endurance-focused riders and those who value weight savings.
2. Trail MTB Helmets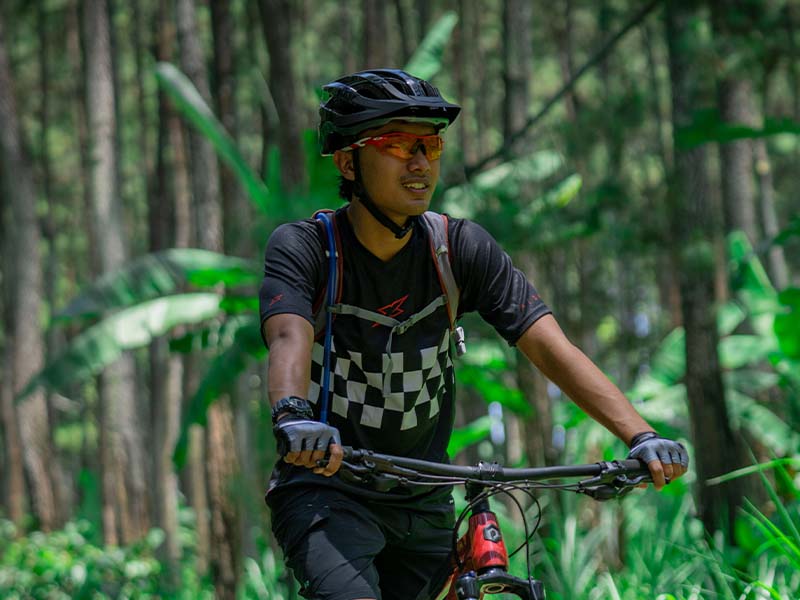 Versatile options that cater to a wide range of mountain biking disciplines, trail MTB helmets strike a balance between ventilation, comfort, and protection. Priced between $150 and $400 SGD, they offer increased coverage compared to cross-country helmets, with extended rear protection.
Trail helmets typically feature a visor at the front to shield the rider's eyes from sun glare, rain, and low-hanging branches. These helmets provide enhanced impact absorption and are suitable for riders who tackle more technical trails over cross-country MTB.
3. All-Mountain Helmets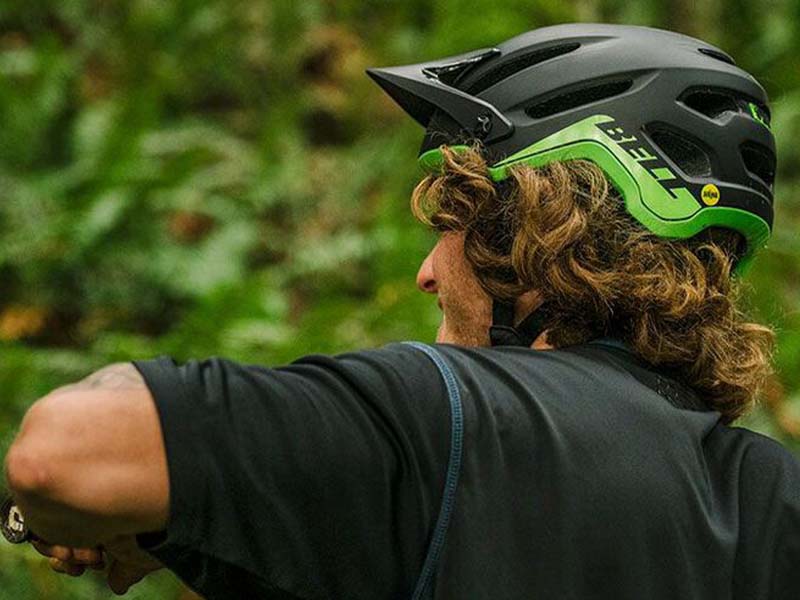 Specifically designed for riders who enjoy tackling varied terrain and aggressive descents, all-mountain helmets prioritize impact resistance and durability. With a price range of $200 to $600 SGD, they offer increased protection compared to previous helmets, featuring extended coverage around the sides and back of the head.
All-mountain helmets often incorporate additional features such as removable chin guards or full-face compatibility, allowing riders to customize their level of protection based on specific riding conditions.
4. Downhill/Freeride MTB Helmets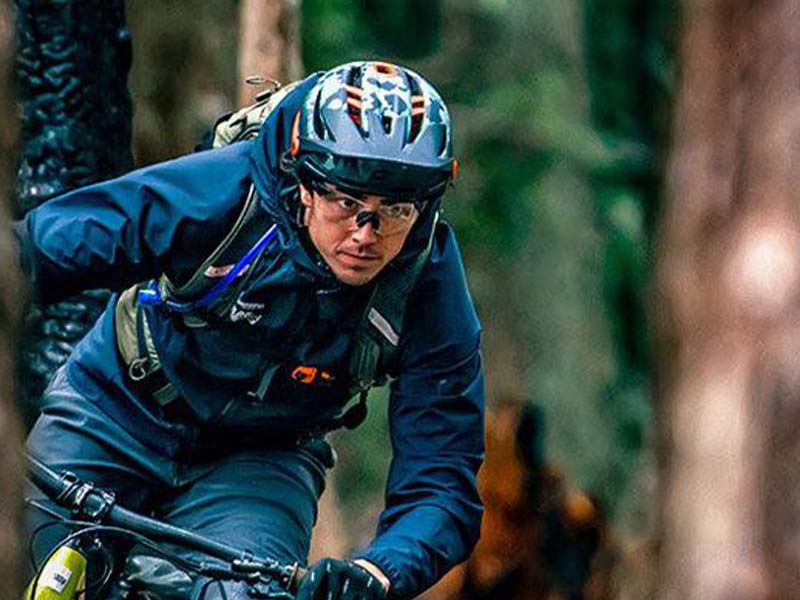 Built for the most demanding and extreme forms of mountain biking, downhill or freeride helmets provide comprehensive coverage, protecting the entire head, including the face and chin.
Priced starting from $400 SGD, these helmets feature sturdy construction with thick padding and a non-removable full-face design, offering maximum protection against high-speed crashes and impacts. While downhill racers and freeriders typically wear these helmets, they are available for anyone with the budget and safety needs to purchase.
Conclusion
Finding the right MTB helmet is about more than just safety—it's about aligning with your needs, style, and budget. Assess the features that matter most, such as MIPS technology for enhanced protection. Consider your preferred type of MTB riding and select a helmet designed for cross-country, trail, all-mountain, or downhill adventures.
Strive for the perfect balance of comfort, ventilation, and impact resistance. Lastly, explore helmets within your budget range to ensure a worthwhile investment. Ride with confidence, knowing that your chosen helmet caters to your unique requirements.
As soon as you have made your decision, remember that Rodalink can be your partner in finding an MTB helmet that suits your needs. Check the MTB helmet selection and combine it with our current promotions to get the best deal.