Cycling has become a new lifestyle in recent years. It is unsurprising if more people are considering getting a bike on their own. However, the versatility of bike types can be overwhelming, especially for a beginner. In this article, we will be guiding riders to decide which to get between a city bike vs mountain bike. Don't miss out on this information if you have the same questions in mind.
The History of Bicycle
Since the first bicycle invention in the 19th century, the innovation to create a new bike design capable of covering specific terrain has not stopped until today. It is recorded that over 1 billion bicycles existed by the early 21st century.
In modern days like today, we are grouping the bike according to many aspects such as the terrain where it performs best, the number of riders, general constructions, and many more. The common types of the bike include:
Mountain bike: designed for off-road riding with features that are designed to enhance durability and performance over rough terrain;
Road bike: sometimes referred to as the racing bike as it is designed for competitive road cycling, rolling fast over smooth terrain, and maximum performance;
Hybrid bike: blending the characteristics of a road bike, mountain bike, and sometimes touring bike to tolerate a wide range of riding conditions and applications;
Touring Bike: designed for bicycle touring with features that allow riders to have a comfortable riding position and the ability to carry heavy loads;
City bikes: the urban commuter bikes designed for short-distance commuting and strolling in the inner city area.
What is a City Bike?
A city bike is manufactured to help riders complete their daily activities efficiently. The city bike often has racks allowing it to carry bags or groceries. The geometry of city bikes is combined with the flat bar handlebar that gives the rider a comfortable riding position during everyday commutes.
City bikes often emphasize robustness and come in a sturdy design built to handle rigorous urban rides. A city bike is capable of fulfilling various roles. It is suitable to be ridden over journeys such as commuting, running errands, or strolling around the city to admire the night view.
What is a Mountain Bike?
A mountain bike is manufactured with an enhanced design emphasizing durability and performance in rougher terrain. Mountain bikes often come with a suspension fork in front (hardtail mountain bike) or both front and rear (dual-suspension mountain bike).
The tire of a mountain bike is often knobby, with durable wheels and a powerful braking system to help improve the balance and comfort when being ridden over rougher terrain. The terrain suitable for mountain biking includes mountain trails, singletrack, fire roads, and other unpaved surfaces consisting of bumps and jumps.
Since the development of mountain biking in the 1970s, the subtype of mountain bike is broadening and become:
Cross-country mountain bike: designed for racing and often rides in rough areas like smooth roads, singletracks trails, or forest tracks. Equipped with 120mm suspension travel;
Trail mountain bike: developed from a cross-country bike, the trail mountain bike is more suitable for singletrack trails, rocky mountain areas, and more challenging trails with climbs and descents. Equipped with 135mm to 140mm travel;
Enduro mountain bike: gaping between the trail mountain bike and downhill mountain bike, the enduro is equipped with 140mm suspension travel and is known as the jack of all trades MTB since it can conquer most mountain terrains;
Downhill mountain bike: with a suspension of over 200mm, the downhill bike performs well in descending over steep trails at higher speed.
The Polygon mountain bike of cross-country, trail, and enduro types are the Xtrada Series (hardtail) and Siskiu D series (full suspension), Siskiu T series, and Siskiu N series, respectively.
City Bike and Mountain Bike, Which One to Choose?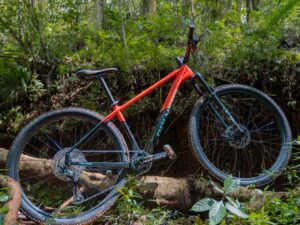 When talking about finding the most suitable bike to purchase, it is just typical for us to compare one bike with another. So how is a mountain bike for city riding? Will it be better to get a city bike or buy a mountain bike?
A hardtail mountain bike will do good on urban pavement but not as great as what a city bike can offer. The mountain bike tires are often burlier than road or touring bikes, creating a huge rolling resistance. Therefore, riders need extra pedaling power to keep the mountain bike moving on smooth surfaces.
But to determine which is the best bike that will be worth your investment, you will have to consider your riding style and preferences. If you are riding over both city and trail terrains, getting a hardtail mountain bike should be a good option. But if you are riding over the smooth urban pavement only, it will be best to buy a road bike instead.
So when to get a city bike? The answer given above seems like we are comparing which is better, the road bike vs mountain bike instead of the city bike. Bike owners should consider having the city bike if they often commute around the urban area or need a vehicle to support their daily errands.
Conclusion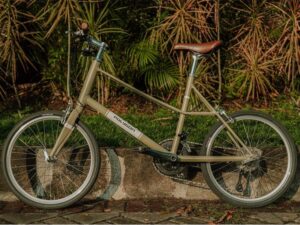 By the end of the day, picking between a bike and another will highly depend on your riding style and the goal you wish to achieve during the ride. For example, when looking for which to get, the road bike vs mountain bike for exercise, you will first have to list what type of exercise you want to focus on.
For cardiovascular exercise, you can invest in both a road or mountain bike. But if you want to work on your leg muscles, consider getting a mountain bike. To conclude, no bike is better than one another since all types of bikes are manufactured to fulfill the market demands of having a specific bike that can offer the best performance in a certain area.
If you are looking for a city bike that will be worth your investment, consider having the Polygon City Bike, such as the Polygon Path 3, which is built around the lightweight and durable AL6 aluminum alloy frame with Alutech rigid fork that makes the bike more stable when crossing the road and a 3×9-speed Shimano Acera MIX groupset to support more scope in climbing over steep sections and pedal down the fast descends in higher gears.
Are you interested in discovering more types of Polygon bikes that offer the ability to cover various terrains? Visit Rodalink at Jurong East and East Coast and find a wide range of bike selections from renowned brands.
If you are a beginner into the cycling world, you don't have to be worried because you can always consult your concern about bike riding with the professional team from Rodalink to get the best bike tailored to fit your needs. You can also find the accessories, parts, and apparels to support your cycling activities while making them safer and funnier.
There's no other bike shop that will provide thorough assistance as Rodalink could. The service you will get from Rodalink is beyond small talk and consultation. Get happy with your cycling with Rodalink as your assistance team.
Get Your Best Bike!