Aiming to buy a mountain bike but is having a hard time deciding whether or not to purchase a full suspension mountain bike? Need a breakdown of full-suspension mountain components and recommendations for a cheap full suspension mountain bike Singapore you can find? Or do you need tips on how to upgrade suspension? No matter which one is your question, you may look into this article for answers.
What is a Full Suspension Mountain Bike?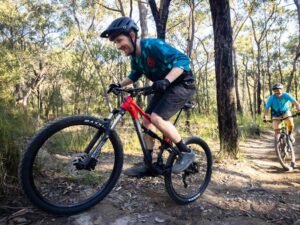 Before deciding to buy full suspension mountain bike, you should get a complete understanding of what you are going to purchase. A full-suspension bike is a mountain bike designed with a suspension fork up front and a rear shock. A full-suspension bike is a perfect choice for riders who love to ride through more challenging terrains.
A dual-suspension (full-suspension) mountain usually offers a more comfortable ride as it will soak up most of the jarring bumps that initially would have potentially bucked riders off from their bike and help the rider to reduce fatigue.
Full Suspension Mountain Bike Terrain
A full-suspension mountain bike will perform much better over rough terrain due to the traction provided by rear suspension. The full-suspension bike is just perfect for a terrain that need more technical riding skill where there will be lots of jumps, bumps, or covered with tree roots/any other uneven surface.
Full Suspension Mountain Bike Components
When facing options between purchasing a hardtail mountain bike or a complete-suspension mountain bike, understanding your riding style and what comes with each type of bike is mandatory.
We don't know your riding style in detail, but that wouldn't stop us from helping you decide which bike is better for your preference. Here are some components of a full-suspension MTB that will give you the best understanding of the vehicle before purchasing it:
Bike Frames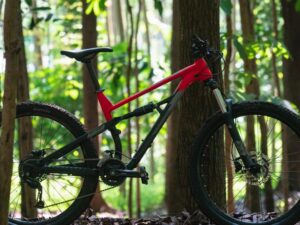 The full-suspension bike is built with a rear shock that makes the cost spent for designing and manufacturing this bike higher than a simple hardtail mountain bike. Not only affecting the pricing but this additional complexity of a full-suspension bike also requires higher maintenance.
A full suspension mountain bike frame often looks more admirable than the simple frame of a hardtail bike by, of course, with a cost.
Bike Rear Shock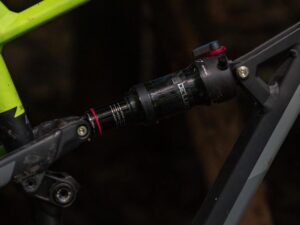 Aside from its frame, one of the essential parts on a mountain bike goes to the bike's part, such as the front fork, wheels, drivetrain, and brakes. To choose a better rear shock, you will have to determine the sizing and spring type.
Measurement of a rear shock is not measured by the rear travel but by its stroke length and eye-to-eye measurement. The stroke length is the amount of the shock that gets measured from the center of one mounting eye to the center of another.
The Wheel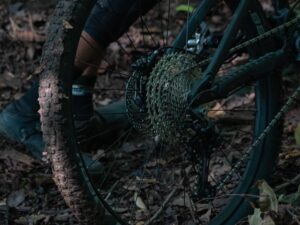 When it comes to the size of the wheel, both hardtail and full-suspension bikes seem to share an almost similar wheel. You can find a 27.5-inches to 29-inch full suspension mountain bike, which is also offered by a hardtail bike. Except for a hardtail hoop equipped with a lighter rim and more durable sealing-bearing hubs.
Weight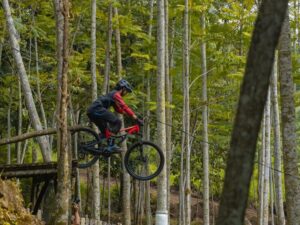 An additional rear shock is also equal to adding a few ounces of weight to the bike. So in comparison to hardtail mountain, the latter might be a little bit lighter than the former. For a better comparison, Siskiu T8, a Polygon full suspension mountain bike, weighed about 15.2 kilograms, while Xtrada 7 (2020), Polygon's hardtail mountain bike, only weighed approximately 13 kilograms.
Tips to Upgrade Suspension
What if your full suspension mountain bike Singapore needs a replacement due to damage or non-serviceable wear? Here are four main specs you need to know before doing a replacement:
Fork Travel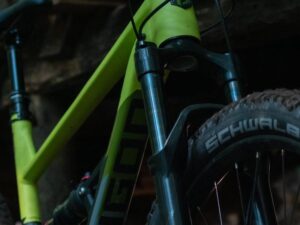 The bike's frame is usually designed to work with a front fork that features a specific amount of travel. This amount of travel, of course, will change the bike's handling characteristics. Older mountain bikes are usually harder to replace because they come with an 80mm fork which is a bit harder to find nowadays, but it will suffice if you upgrade it to a 100mm fork.
Full suspension mountain bike Polygon Siskiu T8 comes with 140mm travel for the 27.5-inches wheel and 135mm for the 29-inches wheel. You can consult with your bike manufacturer and ask for a recommendation when you want to make a replacement or upgrade your bike's fork. We recommend visiting Rodalink so you can directly consult with a professional and get the best assistance regarding your bike.
Axle Compatibility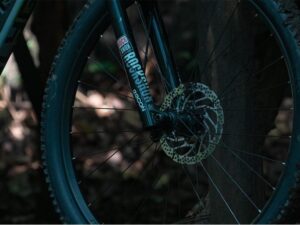 The front-wheel comes in three-axle dropout sizes. The standard size is 9mm quick release, and the other two are 15mm and 20mm through axle. You need to choose the suitable one for your mountain bike's wheel.
Steerer Tube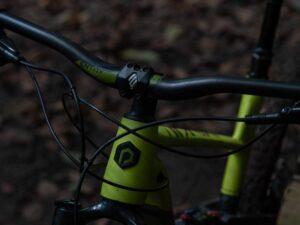 An older bike probably comes with a one-inch diameter tube, and a standard steer tube is straight in 1-⅛ inch in diameter. The newer bike may also come with a tapered or an oversized steerer tube. Check which steerer tube is the most compatible before making the upgrades.
The Brake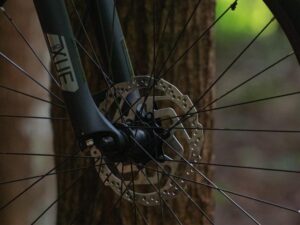 Nowadays, most mountain bikes come with a disc brake, and unless you also do an upgrade to your bike's brake and wheel, else, you will have a minimal choice of suspension models for a replacement.
Conclusion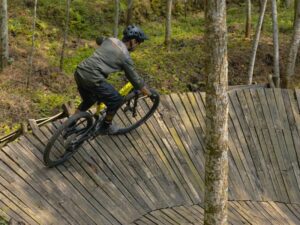 The design of a dual-suspension bike requires regular maintenance, and upgrading the bike's suspension will be easier if you understand the specs of the bike to replace. The quality of suspension may also significantly impact the bike's price. In case you need any assistance regarding the upgrade of your favorite bike, you can always come to Rodalink and consult with the professional team to boost your bike into its prime performance.
The four main specs you need to know before upgrading or to replace your bike's suspension are travel, axle compatibility, steerer tube, and the brake. You can consult with your bike's manufacturer before making a replacement for your bike's travel. If you're riding a Polygon mountain bike, the travel of Polygon full suspension mountain bike models varies from 120mm, 135mm, to 140mm; you can consult with Rodalink, which is best for your bike.
For a basic suspension setup, you have to check your bike's manufacturer manual as different brands, and types of bikes will have other setting units. Keep in mind that a bike suspension provides control, traction, and comfort on more challenging terrain; therefore, having a periodic service by a suspension specialist is a "must-to-do" task since suspension units are costly to replace.
Are you looking for the best mountain bike that will suit you well? Visit Rodalink dealers or an online web store. Rodalink provides a wide range of bicycles with the best quality also accessories and parts that will complete your cycling starter pack.
The best part of purchasing from Rodalink is not only its convenient because you can make purchases 24/7 through the online web store. Get your ideal bike on Rodalink and claim free shipping for non-bike shopping.