Biking is one of the activities that you can chose to kill your time or to build the habit of doing sport. A lot of people choose to bike to their office, caffee, or even trying difficult tracks, like mountains and others. To be able to bike through all those tracks, the best bike you can get is hybrid bike. If you are looking for womens hybrid bike, there are several things you need to know before buying them.
If you are new to hybrid bike, it must be confusing to choose the best hybrid bikes for women, but worry not! Here are several things you need to know before buying your first ever women's hybrid bicycle, from it's definition, types, recommendation, and how to chose the right size for you!
What is Hybrid Bike?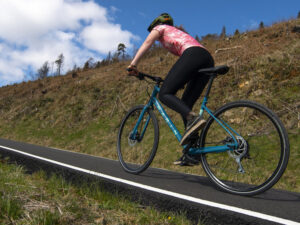 A hybrid bike combines road, mountain, and touring designs; it combines particular features to produce an all-purpose bike with a variety of uses. The best hybrid bike for you will largely depend on how you intend to use it.
Knowing what kind of riding you'll be doing—city commuting, exercising on paved paths and smooth streets, or cruising on a combination of pavement and gravel—will help you determine what kind of hybrid bike is best for you. Once you are aware of this, you can determine whether a hybrid bike is appropriate for the terrain you intend to ride by looking at its specific features.
Generally speaking, the emphasis on comfort is the most significant feature of hybrid bicycles. This is accomplished by combining the best elements of various styles of bicycles that are all generally referred to as hybrid bikes.
The most frequent examples of this are lightweight frames, thinner wheels, support for multiple gears, straight handlebars, thinner wheels without ridges for off-road surfaces, cargo-carrying accessories and mounting points, a water bottle, and more.
Type of Hybrid Bike
In terms of structure, some hybrid bikes are more like mountain bikes while others are more like road bike models. Five well-liked hybrid bike subtypes were developed as a result of the hybrid design elements. They consist of the trekking bike, cross bike, comfort bike, city bike, and commuter bike.
Before learning more about them, keep in mind that the best kind of hybrid bike is the one that fits you the most. However, there are several features that distinguish one hybrid bike is better than the others. They mostly come in 700C tires, with the best material frames, such as alumunium, titanium, and carbon fiber, with the best brakes such as disc and rim brakes, have more gears, and light in weight.
If you have remembered it, let's dive into the type of hybrid bikes that you need to know before deciding to own one!
Trekking Bike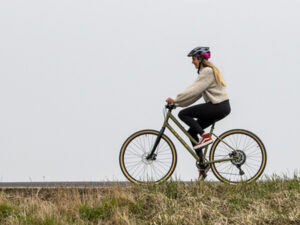 This bike is a lightweight mountain bike designed to be ridden on paved surfaces. Frequently equipped with lights, a pannier rack, a more comfortable seat, mudguards, and other accessories.
Trekking bikes make excellent, dependable, and useful companions. They are perfect for anyone who wants to enjoy an extended bike trip or even a multi-day cycling tour, rather than just use their bike for a quick ride to the store around the corner or for commuting to work.
Cross Bike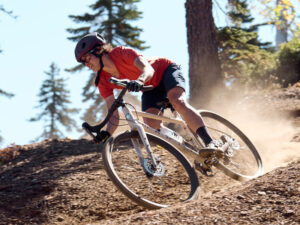 Cross bike is an all-in-one bicycle that has been slightly slimmed down to enable use in more compact sporting and touring competitions on both paved and mildly uneven surfaces. It still has a casual feel but has lighter frame, reinforced brakes, and reinforced tires. For a comfortable upright riding position and better ability to negotiate difficult and challenging terrain, a cross bike has a flat handlebar and wider semi-tread tires.
Comfort Bike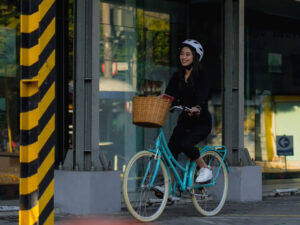 As their name implies, this group of hybrid bikes is geared toward providing the rider with the greatest level of comfort on both short and long distances. Comfort bikes have mountain bike frames that have been modified, an upright tall head tube for upright riding, and derailleur gears for simple terrain switching.
City Bike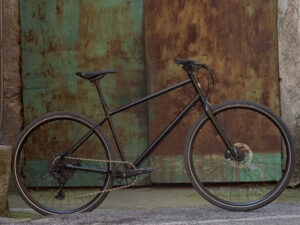 A city bike, also known as a utility bike, is a style of bicycle that is typically used for travel in cities. In contrast to road bikes, which require the rider to lean forward, city bikes allow the rider to sit upright and are constructed with comfort and functionality in mind.
Its design is similar to that of a mountain bike, but it places a greater emphasis on comfort, ease of use, and proper visual identification (lights, reflective surfaces). Most do not have active suspension, but many have fenders for rainy-day protection.
Commuter Bike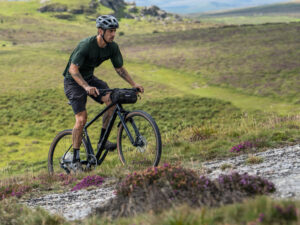 These bicycles are intended for daily commuting over short and long distances on paved and smooth surfaces. They feature derailleur gear systems, typical 700c wheels with a narrow profile, full fenders, and strong frames that can support the weight of the load you plan to bring along for the ride.
For those who prefer to ride their commuter bikes to work while wearing full-length pants, some models of commuter bikes also have chain guards. Some commuter bikes also have front and rear lights, which makes it easier to ride in low light.
Womens Hybrid Bike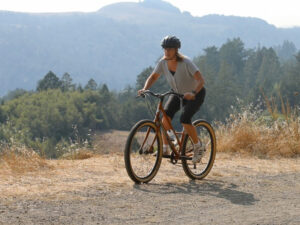 If you are wondering about hybrid bike womens, it is basically the same with any hybrid bikes, but it usually come with a smaller design that will suits women more. You can find a lot of recommendations for top 10 hybrid bikes for women in the internet. You can also find the ones that you like, such as womens hybrid bike with basket, or other specific type you want.
However, you cannot just depend on the recommendation of best hybrid bikes for women, you need to find them yourself because the best for them did not always means it is also the best for you. If you are on budget, you can look for womens hybrid bikes for sale or best budget women's hybrid bike, such as women's hybrid bike Polygon, since it did not cost you that much but still has the exceptional qualities.
Womens Hybrid Bike Sizing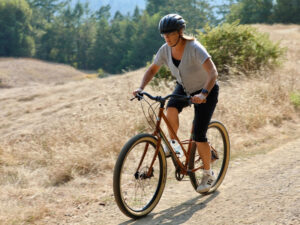 The most popular measurements for bicycle frames are centimeters (e.g., 48 cm, 54 cm), inches (e.g., 17 in, 19 in), and sizes like small, medium, and large. The rider's height serves as a general guideline for sizing bikes. Using these bike sizing charts, choose the size you want to try based on this. If you are in-between sizes, it is worthwhile to try both on to determine which one is more comfortable for you.
Make sure to test any bikes you are considering for comfort and safe handling because these bike size charts are only intended to serve as a general overview. The best piece of advice we can give you is to speak with a qualified bike fitter before spending a lot of money because they can take your unique needs into account and provide sizing and fit recommendations accordingly.
Conclusion
The best bike to get if you are still not sure about the tracks you are going on biking is hybrid bike. For women, there are several things you need to consider before buying the bike you want, such as the bike type and sizing. To get the best women hybrid bike Singapore, you can get it from Rodalink!
Rodalink provides a lot of hybrid bicycle Singapore, including womens hybrid bike Polygon and other brands. Rodalink also offers other items, such as bike accessories, protection, bike tires, and apparel. You can get all of that at the best price and guaranteed original.
You might also think about joining the Rodalink community to receive better discounts and offers. Rodalink can be your dependable cycling partner as you live out your adventurous riding dream right now.
Get Your Womens Hybrid Bike Now!