Cycling can be a choice of activity to refresh your mind and get away from the buzzing of day-to-day city life. Many will actually choose to go out of the city and explore nature. A change of scenery from concrete jungle to a dose of real lush greenery. But, not all cyclists are built to face the hardest terrain and go off-roading. Some are not trained enough, and some just do not prefer that kind of ride.
So, to get the best in between, you should give hybrid bikes or gravel bikes a try! Convenient to use in smooth pavement riding, but can also go beyond the limit to enjoy slight off-roading. In order to enjoy the fresh breeze of greenery, you might have to cycle through gravel paths and light dirt. Here, we have compiled the list of the best hybrid and gravel bike spots you can visit in Malaysia. Moderate terrains that are completely achievable even for beginners, so you do not have to worry at all! Enjoy nature and cycle comfortably. Let's uncover the spots one by one!
Putrajaya Wetland Gravel Route, Putrajaya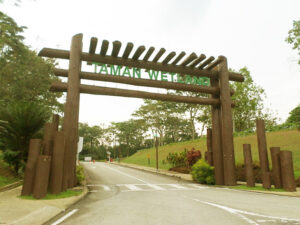 Who says that you need to go far out of the city to be able to cycle? Located in the city, Putrajaya has a lot of famous cycling spots. Whether it is for road biking or gravel biking, there is a certain cyclists' favorite pick for each one! Our first recommendation for a gravel biking route is the Putrajaya Wetland. Famous for its man-made freshwater wetland, it has lots of parks with surrounding beautiful ponds. The scenery is very serene, offering a piece of calmness and relaxation. The route for gravel biking is around this wetland area. With a total of 21 kilometers, it is the perfect distance to cover on top of your bike. There is no climbing or downhill cycling during this route, so it is a very easy and simple one to be enjoyed during your weekend. Beginner-friendly, with just around 50 minutes of cycling time. Definitely the most recommended if you have not tried it yet (or, even go for it for the second time!)
Mount Pulai, Johor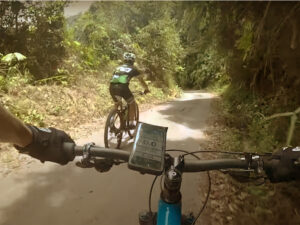 Mount Pulai is a famous nature attraction site whether it is to tourists or locals. This place is most famous for its hiking and cycling trails. It offers a good amount of work out and beautiful scenery to be enjoyed. If you are cycling at Mount Pulai itself, it will take you from the gate to the top of, which will be a 2.75 kilometers journey. The average gradient is 11%, with a maximum of 36.7%. So, make sure you are well-prepared and are used to slight off-roading! Another plus of this spot is the waterfall, where you can stop by and enjoy the cooling feeling it offers.
Simpang Arang, Johor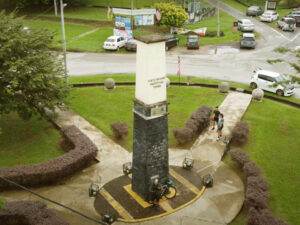 If you are looking for a unique trail, you should try cycling at Simpang Arang. There is a village for Orang Asli nearby, and you can check out their culture as well to complete your cycling journey.
For the cycling itself, the terrains are flat and moderate level. There is a dirt road that you can cycle on, or cut through the jungle for a more off-roading experience. Even the trail in the jungle is not difficult. If you are relatively a beginner, you can definitely cycle in this trail as well with the right preparation. Make sure you have checked your hybrid or gravel bikes to be in good condition, always wear your safety gear, and in a group of experienced cyclists.
Elmina – Kwasa Sentral Trail, Selangor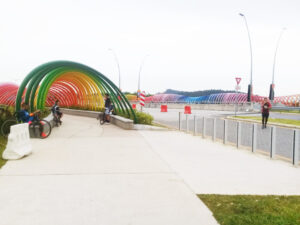 Starting the journey at Elmina City and ending at Kwasa Sentral, it is another ride in the city that you should try. Elmina City is known for its prestigious housing complex, complete with built cycling tracks. As you cycle through Elmina City, you will be passing lots of different sceneries. Lots of cyclists will start at the Elmina Kilometer Zero, then through the Twin Lakes Park. At this particular part of the route, you will be protected with shades from the tall trees surrounding the park. But once you get to the other parts of this route, you will be cycling through open lanes. So, prepare yourself by wearing sunblock! Other checkpoints in this route is the famous Elmina Orange Bridge, Central Park, then continuing the journey to Denai Alam, and finally outside the city towards Kwasa Sentral.
Since the trail from Elmina to Kwasa Sentral is a long and variative one, cyclists will be riding through nature and the outskirts of the city. Unfamiliar cyclists might get lost, so it is recommended to complete your bike gears with a cyclo bike computer and lights to help navigate your way! Other than that, you will be riding through dedicated parks and bicycle lanes, most of the terrain will be easy and flat, very beginner-friendly. Just make sure you have enough stamina for the long ride and use the right gears to make you comfortable!
Kemensah Ride, Kuala Lumpur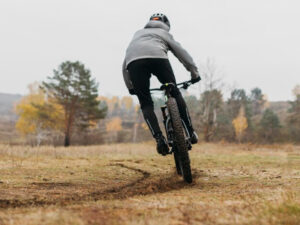 Riding through Kemensah is definitely a treat from nature! With surrounding tall trees giving cyclists lots of shade during the journey. At Kemensah, there are two types of track cyclists can choose from. The paved one which is better suited for road biking, then there is a turn towards the dirt track for gravel biking. The starting point will be the same paved lane. But as you get further towards the track, there will be a turn for gravel bike riders to take towards the forest. The change of terrains will definitely upgrade your cycling experience, while still being safe to cycle through. The terrain itself is on the easier side. Most of the trail will consist of dirt roads, which are not too narrow and comfortable enough to cycle. The rest of the tracks will be forest floors with fallen leaves and branches, and some are gravel tracks. Cyclists better prepare their stamina though, because there will be some climbing during this cycling journey! Overall, the track is moderate. If you are a beginner, make sure you are in good shape and go with a group of other cyclists as well.
So, are you ready for some new adventure? It is time to experience the rightfully earned refreshing activities you need! Take some break from work and actually get to enjoy yourself in nature.
To make sure you are all ready, be sure to check up on your hybrid bikes or gravel bikes to be in its best condition. Check the brakes, gears, and tire pressure to see whether it is in good condition or needing some service. Make sure you are all geared up as well! Wear your bike helmet for safety, cycling jersey for comfort, and bring your own water bottle for convenience. You can also bring other bike tools as precautions.
If you are more keen towards road biking or mountain biking, we also made a complete guide on all the best spots you should try. Click here to check out road biking spots and here for mountain biking spots in Malaysia!