Let's continue the talk on about bike helmets! In this article, we are going to be discussing the signs you need to replace your bike helmet with a new one, and there will be 5 signs.
Yes, 4 other signs that indicate you need a new bike helmet besides an obvious crash. Bike helmets can also degrade over time, and the absorbing feature can decrease even when it looks completely fine to the naked eye. To understand more about the basics of your bike helmet, click here and get tips to extend the wear time of your bike helmet!
Without further ado, let's start with the signs.
A Crash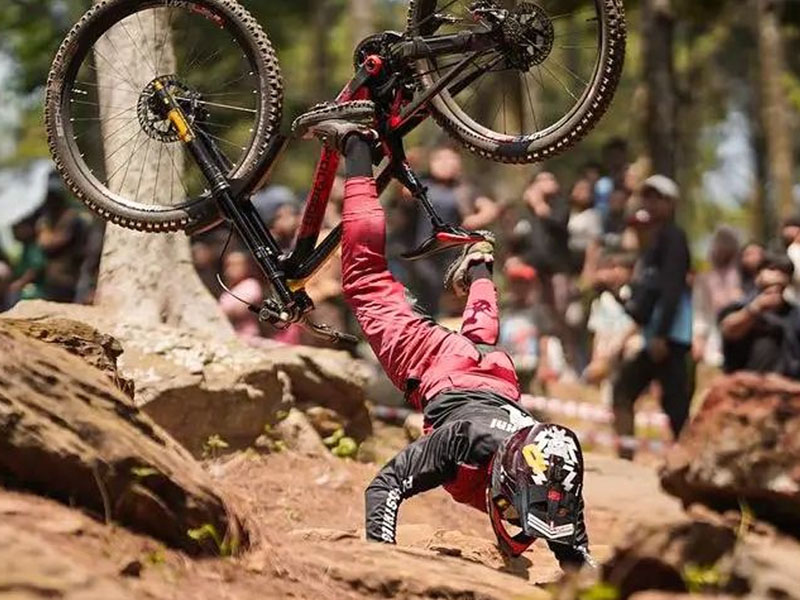 The first and most obvious sign that you need to replace your bike helmet is when you experience a crash. If you have an impact on your head, even the smallest bit, it can actually cause damage to the EPS that you can not see, even if you inspect it really closely. But, if it is very visible that there is a dent on the EPS foam, it is clear that the protection level will degrade and will not be able to protect your head perfectly on a second crash. So, it is better to be safe and replace your bike helmet right away after a crash.
Visible Damage or Crack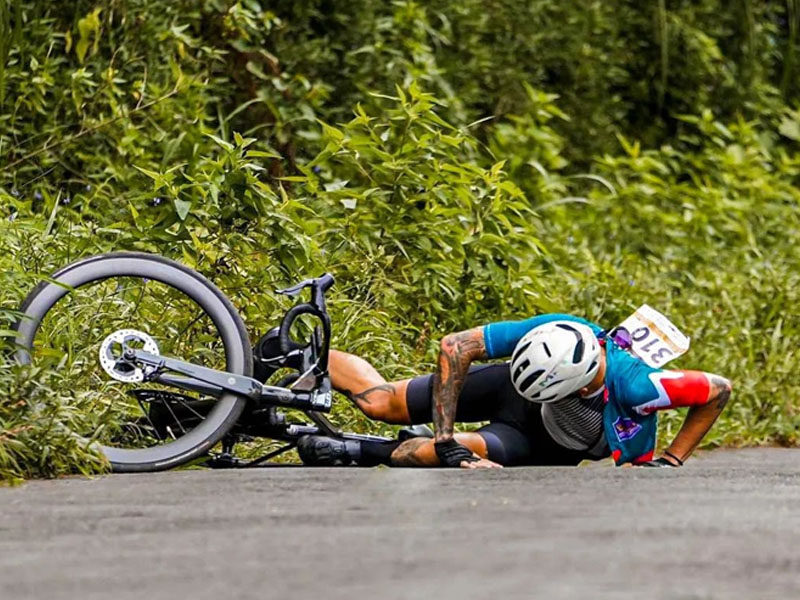 The next sign is when you can spot visible damage or a crack on your bicycle helmet. Regularly inspect your helmet, since this can occur even from transporting your helmet unsafely, such as putting it at the back of a car or a van and getting squished between bikes. Especially, if you can spot dents or gauges in the EPS foam or outer shell, then you should definitely get a new one right away since it will not be able to absorb impact as effectively as it should be.
More Than 5 Years of Usage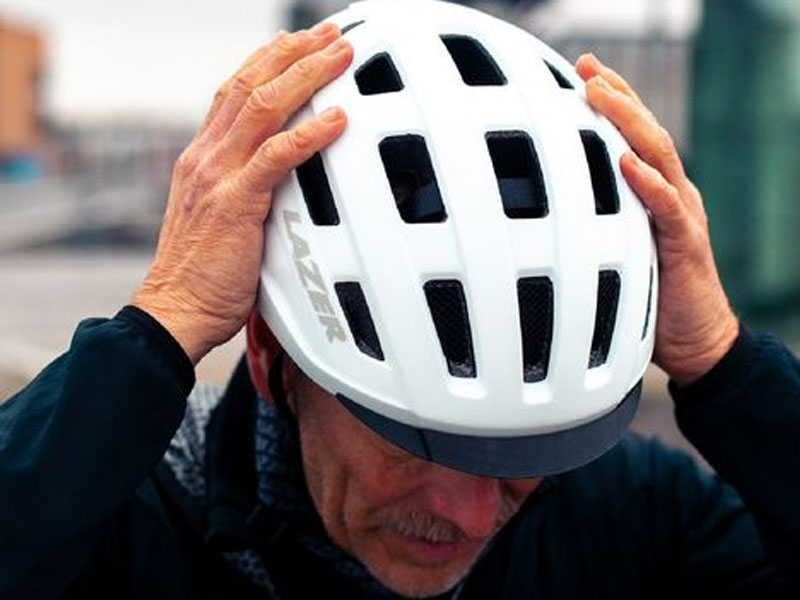 The standard lifespan of most bike helmets is 3 to 5 years just from the general wear and tear. If you are not sure of the age of your bicycle helmets, you can actually look at the label inside and see the manufacturing date. Also, the technology used in making bike helmets are constantly innovating. Nowadays, there are technologies such as peaks to lessen the impact from hitting your head on the floor, mips and spin for rotational pads inside to take away the twisting force from your neck. Even tracking systems such as recco and NFC to put your medical information, so if you ever fall off a mountain, first responders can come get you and give the proper treatment. So, it is a wise idea to invest in your helmet basikal to get the most protection.
Damaged Straps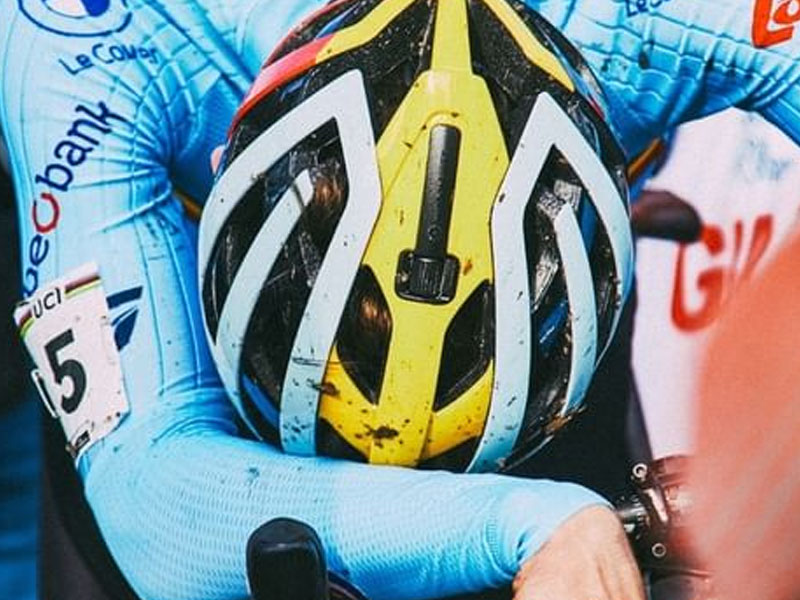 If there is damage on the straps, the buckle, or the securing buckle on the back, it is important to replace your helmet. A damage to these parts will not be able to keep your helmet stay in its place, especially during a big impact. So, make sure to replace it before your next ride!
Change In Riding Style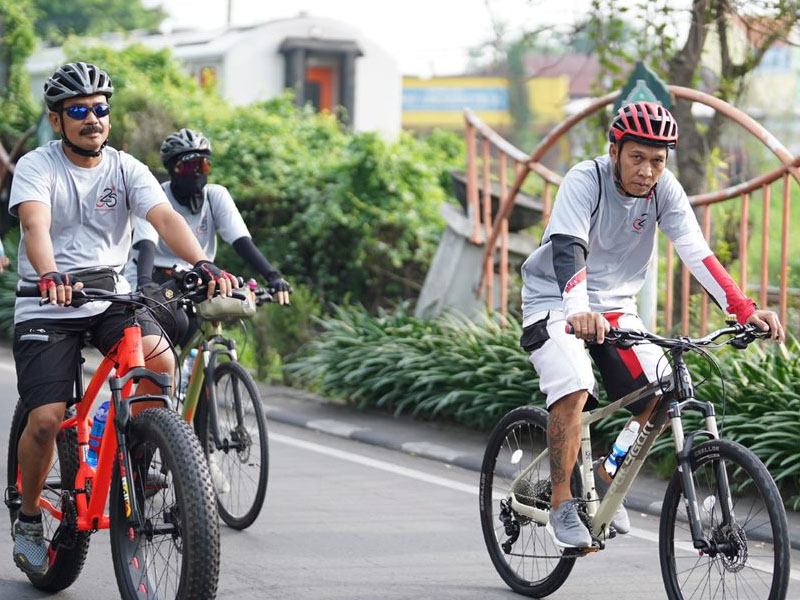 If you are changing your riding style, you need to get an updated proper helmet specifically for it. If you are into downhill riding, freeride, or anything that has to do with extreme mountain biking, you will want to invest in a full-face bicycle helmet for the ultimate protection. But, this kind of bike helmet can get very hot. To make it multipurpose, if you are more into the leisure style of biking, you can get ones with more ventilation, or even a detachable chin part to use it as you need.
Basically, a trail or enduro type of bike helmet will offer more protection. On the other hand, a cross-country type of bike helmet will have more ventilation as you will be riding more leisurely. You can definitely use either one for both. But, if you lean more into one specific type, then you should get a proper bicycle helmet for it.
How To Take Care of Your Bike Helmet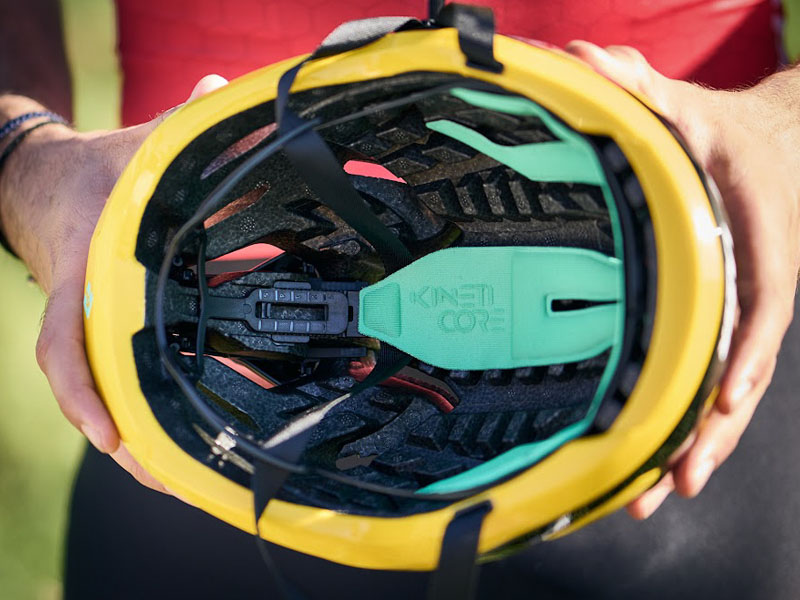 Now that you know the signs of when you need to change your bike helmet, we are going to briefly talk about the things you can do to extend its lifespan.
Cleaning
Specifically after a wet or muddy ride, you can clean your helmet with warm water and use a specific soap for a more thorough cleaning. A specific soap is important, as the EPS foam is sensitive to chemicals. Or, you can always remove the EPS paddings first before washing your helmet with a soap.
Storing
Do not store your bike helmet under direct sunlight, as the heat and UV rays can damage the structure and make the EPS foam become brittle, degrading the protection level it offers. Make sure you are also storing it somewhere safe, where it will not fall over or get knocked by other stuff.
So that concludes the 5 signs which shows it is time to replace your bike helmet and what you can do to preserve it. If you are looking for high quality bike helmets, you can visit Rodalink Malaysia. We carry reputable brands offering you the best protection for your rides! You can look for kedai basikal near me and head to the store location closest to you. You can also shop from our website and enjoy a free local delivery service!
Check out our store while the bike accessories and parts sale are still live. You can get your riding essentials with the best offer now! Shop now before it is too late.
Discover Quality Bicycle Helmets
Discover Your Needs at Rodalink Now!