Road Bike Guide – Many beginners often experience the dilemma: interested in road bikes but have no idea where to start. Purchasing a road bike is only a start, have you also included these essential items on your list? These basics will help you to kickstart your journey in a better way.
1. Choosing A Suitable Road Bike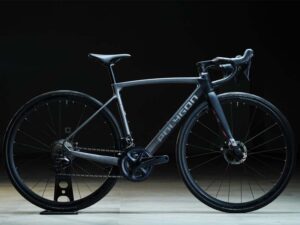 Picking the most suitable bike is an entrance to the excitement of road cycling. For maximum comfort, you have to choose a bike with the correct sizing. A bike that is too big or too small might cause some discomfort on your body, especially on your back, arms, and legs. If you're still hesitant about a size that is suitable for you, you can come to a bike store and do bike fitting along with the professional.
Moreover, as one of the riding styles that emphasize speed, frame material is an important thing to be considered. Lightweight materials such as alloy, chromoly, or carbon are commonly used on road bikes. Take note that a lighter frame sometimes equals a higher price of the bike.
2. Wearing A Fit Cycling Gear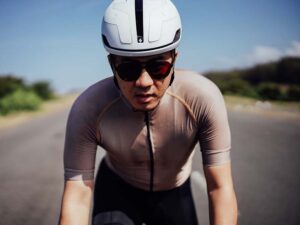 Road cycling apparel were made to support aerodynamics so they can reduce wind resistance. Usually, they're tight but stretch to ensure your freedom while moving. Jerseys are usually completed with front zip, and back-pocket to make it easier for you to get the stuff that you need, such as food on the road.
For first-timers, you might not be comfortable enough on your saddle. While you need some moments to make yourself familiar, to reduce the discomfort, you can use padded shorts or bib shorts. Consider using fingerless gloves with palm padding for better grip on your drop bar.
Using road bike-specific cycling shoes is also a better choice for beginners as cycling shoes provide more vents for feet, and offer compatibility with cleats. This will put you at ease in case you want to use one in the future.
3. Hydration and Supplement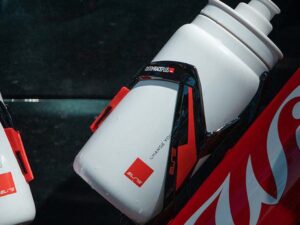 Don't forget to pay attention to hydration and supplement, especially if you're planning to exercise longer rides. Utilize bolts on the down tube for your bottle and bottle cage. Having a cycling bottle is also more convenient because it can be used several times.
To keep your stamina throughout the journey, pack some food. Some foods come in simple packaging so you can ripe easily. These supplement foods usually contain carbohydrates, protein, and other nutrition that ensure your fuel.
These road cycling necessities can be added as you gain your focus on riding, So, what is your version of road bike essentials?