MTB Trails – Modern buildings, historic shophouses, and classic tourist traps are all images that come to mind when people think of Singapore. What if you've recently purchased a new mountain bike (MTB) and are looking for some excitement in Singapore? Well, you can still improve your speed, strength, and stamina by tackling difficult obstacles such as lung-busting climbs, sharp curves, muddy trails, and rocky roadways. Here are the best MTB trails in Singapore for a thigh-burning ride, ranging from beginner to extremely difficult.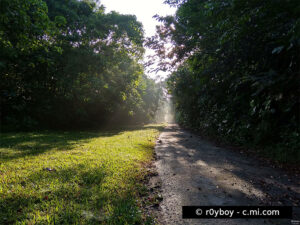 Mandai Track 15, also known as Gangsa, is the easiest of the trails. It is practically child's play, save from gradual uphill climbs and downhill runs. This 12km route features gentle uphill climbs and downhill runs. However, this bike trail doesn't have any sharp corners, making it International Mountain Bicycling Association (IMBA)-approved and excellent as a beginner trail. Beginner riders can build their confidence over time because of the easy trail and the minimum risk.
Chestnut Nature Park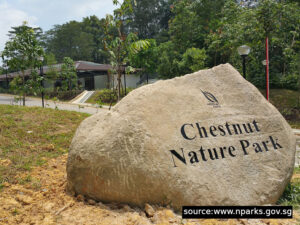 Chestnut Nature Park is the best MTB trail for you to ride your trail MTB, gravel bikes, or cyclocross bikes at an intermediate difficulty level. It is Singapore's largest MTB trail, with two sections – north and south. The natural incline of the south track allows for smooth and gentle roll downs and climbs. The diversity of elements in the south portion, such as a boulder for airtime and various tight curves to add oomph to your experience, have to be the highlight.
Bukit Timah Bike Trail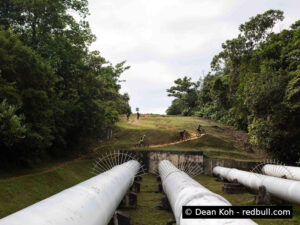 Bukit Timah is one of Singapore's biking trails that is suitable for bikers with some experience in easy trails. Despite the fact that the trail is only 6.5 kilometers long, it is clearly challenging. Some areas of the park are rough, with gravel and small boulders, thanks to trail preservation efforts. Climbs and descents will be plentiful on this ride. If you're the type of rider who masters the beginner trails and looking for more challenges, you should consider riding at BT.
Kent Ridge MTB Trail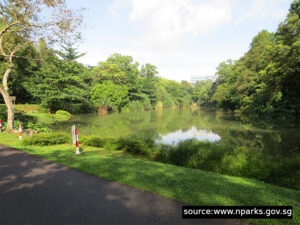 This is where one of the last battles for Singapore took place. For history buffs, the Reflections Bukit Chandu Museum, located at one end of the Canopy Walk, has some intriguing World War II artifacts. Bikers should head to the Kent Ridge MTB Trail, which features a short (2km) but tough single-track mountain biking trail that is usually quiet. There are rock gardens and narrow switchbacks along the course, so newbies are definitely not recommended to ride this trail.
Ketam Mountain Bike Park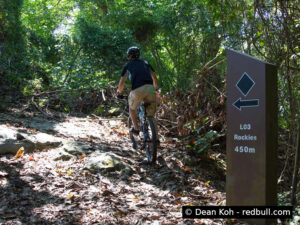 As the IMBA-certified MTB trails, Ketam Mountain Bike Park is undoubtedly Singapore's most healthy mountain riding trail, with its rural backdrop. While the track is flowing, there are several adrenaline-pumping hazards such as rock gardens and rough descents on the Ketam MTB trail. In other words, it is the best MTB trails in Singapore which are suitable for expert mountain bikers who will expect and relish technical challenges, and for XC Bike as a cross-country bike.
With its gorgeous mountains, parks, and visual splendor, Singapore has a lot to offer. This country will provide you with a fantastic trail bike. So, take advantage of this once-in-a-lifetime opportunity to cycle.