Gravel bike is one of the best choices to get as your first ever bike. Since it is suitable for every tracks and surfaces, getting a gravel bike will also cut off some budget you need to buy different bikes for different purposes. If you are still unsure about getting gravel bike, here we will share about gravel bike, is it worth it, and what are gravel bikes good for!
What are Gravel Bikes?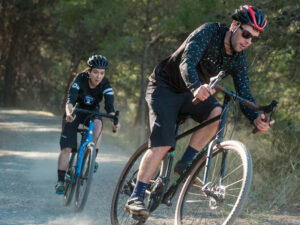 Similar to a more adaptable road bike, a gravel bike is a drop handlebar bicycle capable of riding on unpaved surfaces. Gravel riding is any use of your bicycle that is not typically categorized as road riding. Due to it's similarity with road bike, people often comparing gravel bike vs road bike, gravel bike vs mountain bike, or even gravel bike vs hybrid bike. However, all of them are great on their own games.
Some claim that cyclo-cross bikes can perform the same tasks as gravel bikes, negating the need for gravel bikes altogether. Many essential characteristics of both types of bikes are present on gravel bikes, but they also lack some of those features.
Every gravel bike is different, and some brands lean more toward speed than adventure. Some manufacturers produce gravel bikes that are quick and light for racing, while others fall somewhere in the middle. There aren't many restrictions on what you can do with gravel bikes.
Is It Worth to Get One?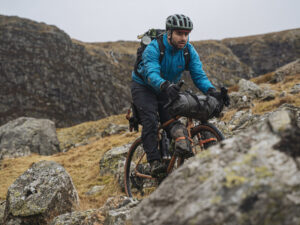 If you are asking about worthiness, it is back at your purpose of getting a bike. You can get the best gravel bikes, but did not feel satisfied about it, and vice versa. However, we will be stating several facts about gravel bike that may be your consideration in labeling the worthiness of a gravel bike for yourself.
The most versatile bikes you can purchase are probably gravel bikes. A gravel bike can be enjoyed almost anywhere, with the exception of technical mountain bike trails. You might be surprised by what a gravel bike is capable of if you have tyres that are large enough.
Gravel bikes frequently have a lot of mounts for all your luggage and fashionable Instagram-worthy accessories, so touring is no problem. When it comes to bikes that can do it all, a hardtail mountain bike or cyclocross bike would come in second, but they don't quite have the gearing range or luggage mounting options of a gravel bike.
Gravel bikes are a great option if you're interested in exploring a little bit off the beaten path but not to the point where you need a mountain bike. Similarly, because of their adaptability, gravel bikes can serve as the all-purpose vehicle for commuting, weekend gravel and tarmac riding, as well as touring and bikepacking.
We can't all be blessed with storage for 15 bikes for each unique terrain we choose to ride; however, this is especially useful if you live somewhere with limited space. Compared to a road bike and a mountain bike, the geometry of a gravel bike is typically a little more aggressive. By achieving a good balance between the two, it is clear what this means.
The other consideration for you is probably the price of a gravel bike. Between $2,000 and $3,000 is the price range where gravel bikes offer the best performance and value. Upgrades to the frame, wheels, and other components that significantly impact ride quality, versatility, handling, and weight are available in this price range.
It is indeed a bit pricey compared to the other bikes. Hoever, if you are really on budget, you can try to look for recommendations for best gravel bikes 2022 that includes best gravel biked under $1000 or under $2000, such as Polygon gravel bike, or Marin gravel bike.
If you're going to spend your money on a new bike, make sure that it completely meets your needs. Do you need a race bike if you won't be competing? Do you need a bikepacking bike if you're not going to go bikepacking? However, if you're willing to try a little bit of everything, this is the kind of bike for you.
What are Gravel Bikes Good For?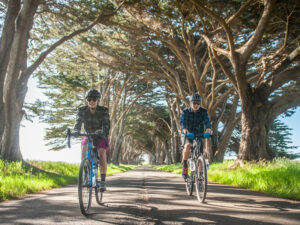 All types of on- and off-road riding are appropriate for gravel bikes. They are made to handle technical off-road descents and confined singletrack while still being quick on paved surfaces. A gravel bike's adaptability makes it perfect for challenging terrain, long endurance rides, and even bikepacking.
You can combine various surfaces, trails, and routes in one ride when riding a gravel bike. A gravel bike's drop bars and frame geometry make it quick on flat ground, including tarmac.
Numerous gravel bikes have components you won't find on road, mountain, or cyclo-cross bikes. Some gravel bikes have drops that flare out to either side, though they share drop bars with their road bike cousins. The flared drops are the antithesis of aero, but they can help with handling and stability, particularly on challenging off-road terrain.
Gravel bikes are best for long endurance rides and bikepacking expeditions because they offer high performance on a variety of on and off-road surfaces without sacrificing comfort or convenience. So, if you are asking are gravel bikes good for commuting, it is, since it is a good-for-all-tracks kind of bike, it is certainly very capable of commuting for every day use.
Conclusion
Gravel bike is the best choice for you if you are looking for a very high performing bikes that are capable for daily use and also for tracking on difficult surfaces. Thus, getting a gravel bike should be a very worthy way of investment. If you are looking for how to get a gravel bike Singapore, you can order it from Rodalink!
Rodalink offers a load variety of bikes, including gravel bikes. Rodalink also provides other riding needs, such as accessories, jersey, bike pants, eyewear, bike gloves, and socks. You can get all of that at the best price and guaranteed original.
You might also think about joining the Rodalink community to receive better discounts and offers. Rodalink can be your dependable cycling partner as you live out your adventurous riding dream right now!